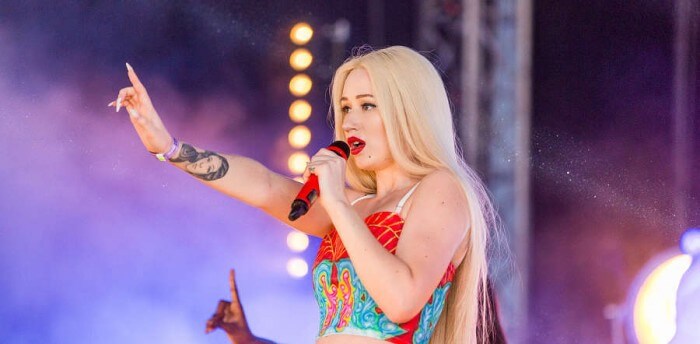 Sony/ATV Music Publishing has signed Iggy Azalea to a worldwide publishing deal. The long-term agreement with the Australian singer-songwriter and artist is a partnership between Sony/ATV and T. I. 's company Grand Hustle and covers both existing and future works. It includes her contributions to debut album "The New Classic", which was released in April and features the global hits "Fancy" and "Black Widow". Martin Bandier, Sony/ATV Chairman and CEO, said: "We are incredibly excited to be working with such a fresh and electrifying new talent as Iggy Azalea.

She is an incredibly smart and dynamic songwriter and artist and has made an amazing start to what looks set to be a long and successful career ahead. "Sarah Stennett, Iggy Azalea's manager at Turn First Artists, said: "It was clear from Iggy's first meeting with Sony/ATV that they were as excited about the next phase of Iggy's career as all of us at Turn First and that their excitement was genuine.
"The completion of this partnership agreement with Sony/ATV, Grand Hustle and Iggy continues the original mission that we at Turn First had agreed to with Iggy the day we met her: to only enter into relationships with people who truly support the vision and believe in her staying power, ability to write and deliver exciting records and her potential to grow as an artist and cultural icon.
"Iggy Azalea has established herself this year as one of the biggest music stars on the planet with a first album and a series of hit singles she co-wrote that have secured her place in the record books alongside such iconic names as The Beatles. "Fancy", which features Charli XCX, reached No. 1 on the Billboard Hot 100 in June, making her only the fourth female solo rapper in history to head the chart.
It subsequently spent seven consecutive weeks at No. 1, giving her the longest chart-topping run of all time by a female rapper on the countdown. The single has to date sold more than 3.5 million downloads in the U. S. , according to Nielsen SoundScan, and remained in the Top 10 for four months.
The song also respectively spent 16 weeks and 18 weeks at No. 1 on Billboard's Hot R&B/Hip-Hop Song and Hot Rap Songs charts, led the On-Demand Songs streaming chart for 10 weeks and set single-week streaming records on Spotify's U. S. service for four consecutive weeks. It was named Billboard's Song of the Summer.
During part of "Fancy's" chart-topping run Azalea also sat at No.2 on the countdown as a featured artist on Arianda Grande's single "Problem", making her only the second act after The Beatles to simultaneously occupy the chart's top two positions with their first two Hot 100 entries. Both "Fancy" and "Problem" were co-written by her, as was "Black Widow", which featured Rita Ora and became her third Hot 100 Top 10 hit of the year, reaching a peak to date of No. 5 in September.
All three singles have also been substantial hits around the world, including in the U. K. where "Fancy" peaked at No.5, "Black Widow" reached No. 4 and "Problem" was a No. 1 hit. They followed 2013 U. K. hits "Work", "Bounce" and "Change Your Life", which featured T. I. and became her first U. K.
Top 10 hit. Azalea has also delivered one of the biggest debut albums of the year with "The New Classic" having debuted at No. 3 on the Billboard 200 in April, making her the highest charting female rap artist on the chart since Nicki Minaj two years earlier.

It also topped the U. S. R&B/Hip-Hop and Rap charts, has to date sold more than 300,000 copies in the U.S. and remains in the Billboard 200 Top 20. The album has also been a top five hit in a number of other territories, including the U.K. , Canada and her native Australia. Azalea co-wrote all 12 songs on the standard edition of the album, while has also co-authored six additional songs, which will feature on a deluxe extended new version of the album coming out later this year.
These include a collaboration with Ellie Goulding.