Radio Facts: HOT 97 SUMMER JAM
#SUMMERJAM FESTIVAL STAGE ANNOUNCED!
CHANCE THE RAPPER | TORY LANEZ | CURREN$Y | DESIIGNER
POST MALONE | JUSTINE SKYE | DAVE EAST | DOUGIE F | ROTIMI
Exclusive Pre-Sale Begins Today at 12 p.m. ET
Sign Up on HOT97.com for More Information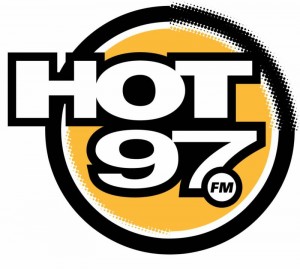 Tuesday, April 5, 2016 (East Rutherford, NJ) – WQHT HOT 97 FM, where hip hop music lives and supreme groundbreaker in music festivals, is back with the hottest concert of the year: HOT 97 Summer Jam! Join Ebro, Nessa, Funk Flex, and the whole HOT 97 family as Summer Jam takes over MetLife Stadium on Sunday, June 5th for the official start-of-summer party, complete with two stages of the biggest names in music, exclusive experiences including cool down Radio Station s and car show, and more! The exclusive pre-sale for HOT 97 listeners begins today at 12 p.m. (ET). Join "The Click" on HOT97.com for your exclusive code and get your tickets early before they go on-sale to the general public on Saturday, April 9th!
Earlier today, Ebro in the Morning with Laura Stylez & Rosenberg exclusively announced the line-up for the Festival Stage, which gives fans an energetic and electrifying showcase of Hip Hop's latest talent during the Festival Village. This year, don't miss out on performances by Chance the Rapper, Tory Lanez, Curren$y, Desiigner, Post Malone, Justine Skye, Dave East, Dougie F and Rotimi! HOT 97 is just getting started, as the Radio Station gears up to announce the epic Stadium Stage line-up later this week. Stay tuned to find out which of your favorite hip hop music artists are stopping by MetLife Stadium on June 5th. And no Summer Jam is complete without an extraordinary cast of surprise guests. Don't miss out on another historic hip hop music event; get your tickets today!
"HOT 97 Summer Jam is the premier music festival in Hip Hop," states Charlie Morgan, SVP/Market Manager of Emmis NY/HOT 97. "Between two stages of the biggest acts out there, the pre-show activations and experiences, and the fact that HOT 97 gets to celebrate hip hop music with our fans, there's no other event like it! We're excited to be back at MetLife Stadium, and look forward to continuing the party this July with the recently announced Summer Jam Tokyo festival!"
"Last year's show was so hot, it sold-out the morning of!" adds Ebro Darden, On-Air Host/Assistant PD for HOT 97. "So it left a few people unable to get tickets out in the parking lot. We want to make sure everyone gets to party with us this year, so get your tickets early and plan to get to MetLife for the Festival Stage, kicking off at 3 p.m.!"
Pre-sale tickets are available beginning at 12:00 p.m. ET today at Ticketmaster.com until 10:00 p.m. (ET) on Friday, April 8th. Sign up on HOT97.com for your exclusive code today! CLUB 97 packages, which include premium show seats, access to the VIP Patio on the 50-yard line, an unobstructed view of all Stadium Stage performances, and a full-service cash bar are available for $210. Tickets go on-sale to the general public on Saturday, April 9th at 12:00 p.m. ET on Ticketmaster.com, all Ticketmaster retail locations or by phone at 800-745-3000. Tickets will be available at the MetLife Stadium Box Office beginning Monday, April 11th at 11:00 a.m. ET. No tickets will be sold at the stadium on the day of the event.
The HOT 97 Summer Jam Festival Stage is presented by FilmOn and EPXG, and made HOT by McDonald's, Nutrament and Dello Russo Laser Vision.
For additional information on HOT 97's Summer Jam 2016, go to HOT97.com. For the latest news, exclusive updates and announcements, follow @HOT97 and use #SummerJam on Twitter and Instagram, and friend HOT 97 at HOT97OFFICIAL on Facebook.
###
For Press Only: Media can begin applying for press credentials on Friday, April 8, 2016. Requests must be submitted via the online-only application by 5 p.m. (ET) on Wednesday, May 18, 2016. This is a strict deadline; no exceptions.