Radio Facts: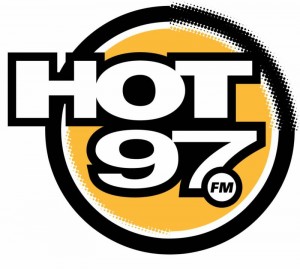 HOT 97 On-Air Talent, Staff, Friends in Hip Hop, and Partners Come Together to Uplift Families in the Community
November 11, 2014 (New York, NY) – HOT 97 WQHT FM, the #1 Radio Station for Hip Hop and R&B in the New York tri-state area, announces the return of its highly successful night of service & inspiration: Lift 'Em Up. Last year, Lift 'Em Up provided those less fortunate a first class experience and dignified evening of gourmet food and holiday entertainment. HOT 97 on-air talent, behind-the-scenes staff, friends in Hip Hop, including Ja Rule and Sevyn Streeter, and partners came together to provide an outstanding feast, entertainment, and holiday market for New Yorkers in need. The motivation was simple: to uplift others and provide the community an extraordinary evening, full of food, festivities, and fun! Catch the complete video recap from 2013's event here.
HOT 97's Hip Hop Has Heart Foundation and Incite, Emmis' cause marketing division, will host 150 people, invited by local churches and community representatives, for the second annual Lift 'Em Up celebration on Thursday, November 20, 2014 in Queens, NY. The event will include a special visit from Hip Hop artist Maino and R&B singer Justine Skye, gourmet food provided by Two Fish And Five Loaves, music by HOT 97's legendary DJs, and the return of the Holiday Market, where families will be able to take home food for the own Thanksgiving meals the following week.
"The Hip Hop Has Heart Foundation has led the way in assisting the Hip Hop community, and Lift 'Em Up is a wonderful way to give back during the holidays" states Koren Vaughan, President of the Hip Hop Has Heart Foundation. "Together with Incite, which uses entertainment to connect brands, we hope to bring many deserving families some holiday cheer!"
HOT 97's Hip Hop Has Heart Foundation would like to thank its partner, Dello Russo Laser Vision, for contributing to the Lift 'Em Up night of service and inspiration. If you'd like to nominate a family in need to attend Lift 'Em Up, please visit HOT97.com.