Radio Facts: Radio Facts: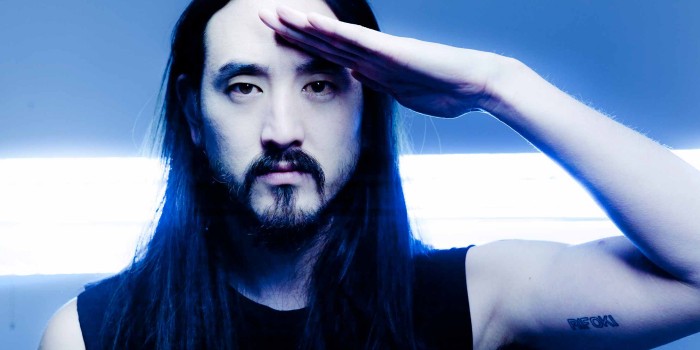 Guitar Center is proud to announce a collaboration with world-renowned DJ and producer Steve Aoki on another installment of the retailer's acclaimed unsigned artist discovery program, Guitar Center's Your Next Record. As one of today's most in demand electronic music producers, Aoki will offer one talented, unsigned artist a career-altering opportunity including studio time with Aoki, new gear and more.
"Discovering and creating new music is what I live for, so I jumped at the chance to team up with Guitar Center to help give musicians an opportunity to be heard," says Steve Aoki. "The world of electronic music and DJing can be a challenging place to break into, but luckily I had a few trusted mentors that helped guide me along the way. I'm honored to be able to offer that guidance and inspiration to a fellow musician."
Watch Stevie Aoki speak about the program here: https://youtu.be/fc94R6VHPvo
How the Competition Works
Unsigned artists 16 years and older are invited to download the Steve Aoki track, "Delirious," on guitarcenter.com/aoki and upload their remixed version along with additional original music to serve as their submission. Participating artists will be ranked based on their social media and online fan growth throughout the submission period. Aoki and a team of trusted advisers will then review the top 100 ranked artists and select one winner to receive the grand prize.
Your Next Record with Steve Aoki Winner to Receive:
Studio time at Dim Mak Studios with Steve Aoki
A single executive produced by Steve Aoki and released on Dim Mak Records
$10,000 Cash
New gear from brands retailers including AVID, Pioneer, EV, GoPro, 8DM and more
The opportunity to perform live with Steve Aoki
A feature in Electronic Musician Magazine
"We created Guitar Center's Your Next Record to give unsigned musicians a platform to get their music heard and their record made," says Dustin Hinz, Vice President of Brand Experience and Entertainment Marketing. "Steve has paved the way for an entire generation of new musicians in the electronic space. We're excited to team with him, Dim Mak and our great MI partners to give emerging artists what they need most – opportunity."
Previous installments of Guitar Center's Your Next Record have featured a wide range of high profile artists including Keith Urban, Travis Barker, T-Pain and Slash.