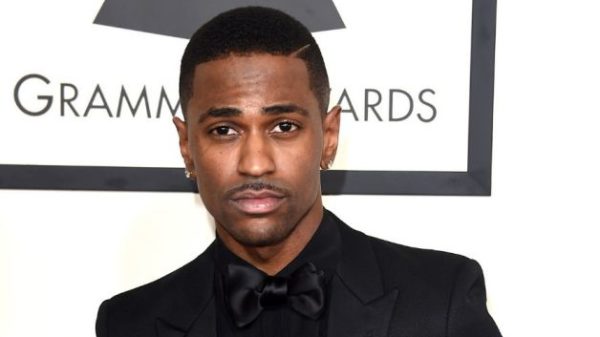 GRAMMY®-nominated hip-hop artist Big Sean, GRAMMY® winner Lzzy Hale, lead singer and guitarist of hard-rock band Halestorm, and rising country superstar and GRAMMY® nominee Sam Hunt today announced the winners of Hyundai and The Recording Academy® fourth annual grammy Amplifier® program.
Chosen from about 4,000 entrants, hard rockers American Bombshell, R&B artist Kirby Maurier and Blake Shelton team member on season two of The Voice, Adley Stump. Each win one of three prize packages: a studio recording session with a Recording Academy producer, a live performance showcase series opening for a noted artist; or the filming of a music video with a celebrated director.
"It takes a whole lot of passion, commitment and conviction to put yourself out there, to enter a competition and to be judged," said (Sam) Hunt. "There is no formula for making it in this business, but American Bombshell, Kirby and Adley have been given a tremendous opportunity to learn and grow as musicians.
There's absolutely nothing that gives us more pleasure than to be a part of an initiative like the grammy Amplifier® program, that gives these aspiring talents opportunities that will help them to develop their crafts.""It's a privilege to be a part of a program that at its core provides young artists the opportunity to develop their artistry and share their passion with others," said Dean Evans, CMO Hyundai Motor America.
"grammy Amplifier is a platform of discovery and mentorship, powering the creative genius within new artists to help them feel inspired, activated and focused on making their musical dreams a reality."Kirby Maurier has been a musician since age 11. She played the clarinet throughout middle school, high school and college and began writing songs in 10th grade.
Though growing up in a rough neighborhood, Kirby looked to music to inspire others and she founded the Miami Music Museum to preserve Miami's music history. Her first album "Doing The Most" was released in July of 2015 and was featured by iTunes and Apple Music during its first week of release.
It was one of the highest selling indie R&B albums in the South Atlantic Region for 2015.American Bombshell are a 5-piece rock and roll band from Greenwood, Indiana. The members of the band came together after having individual success in their respective local bands. American Bombshell recently released the official video for "No Regrets" from their upcoming full length of the same name.
Adley Stump got her start in country music by auditioning for season 2 of The Voice on a dare and securing a spot on Blake Shelton's team. Her latest two musical releases have been in the iTunes Top 40 Country Chart and she contributed to the book "How They Sell Music." Stump is currently recording in FAME Studios in Nashville.
The fourth annual grammy Amplifier program launched last November when program hopefuls were asked to upload their song on the grammy Amplifier website and drive friends, family and fans to listen and "amplify" their track. Based on total track plays and social media "amplifications," a top 25 list of semifinalists were selected after which point accumulations for the semifinalist group continued.
A group of 10 finalists were selected and submitted to the grammy Amplifier curators who then chose the winners. All the finalists were given the opportunity to fly to Los Angeles where they participated in a Music Business Immersion Day with the goal of educating them on social media promotion, copyrights, and publishing, among other topics.
Since its inception, videos featuring grammy Amplifier winners have exceeded 11 million views on YouTube. Over the past three years thousands have submitted their music to grammy Amplifier ambassadors, including grammy winners Mark Ronson and Mike Shinoda, as well as grammyAmplifier curators such as Ariana Grande and Allen Stone and GRAMMY winners the Band Perry, Robert Glasper, Kendrick Lamar, and Ziggy Marley.
Winners have received prizes that afforded them the opportunity to record music with a GRAMMY- winning producer, film professional-caliber music videos and perform onstage at numerous live music festivals, including The Billboard Hot 100 Festival, Rolling Stone Live Presents and Bro-Am.