Radio Facts: Radio Facts: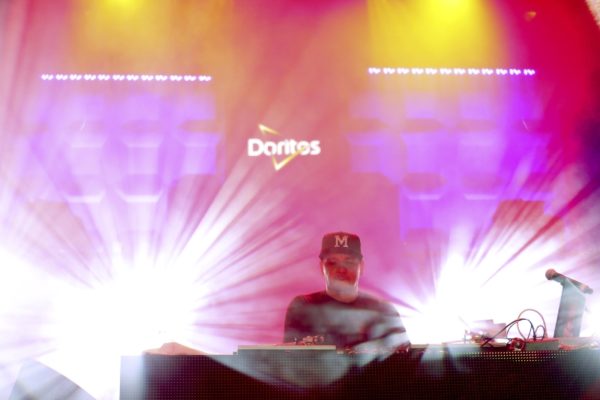 After three epic nights of bold performances, the Doritos #MixArcade officially closed E3 with a Throwback Thursday show featuring DJ Jazzy Jeff and
Mix Master Mike
. The Doritos #MixArcade events combined the influences of technology, gaming and music into one bold, 60-foot working arcade venue.
"Doritos is a brand that believes in living life to the fullest and embracing bold experiences," said Jeannie Cho,
VP
of marketing, Frito-Lay. "We were honored to combine our
heritage
of gaming with music in the Doritos #MixArcade at E3 Live, once again putting control in the hands of fans. The gaming and music communities have long been
partners
on the
small
screen
– now we've brought them together on the big screen."
The evening concerts at the Doritos #MixArcade not only held exclusive
performances
but also gave control over to the fans once again for an interactive concert experience. Show-goers donned bracelets that controlled different aspects of the
performances
.
But that's not all. On Tuesday the #MixArcade was home to
performances
by
Steve Aoki
and Empire of the Sun and Wednesday hosted shows by Wiz Khalifa and
Big Boi
of OutKast fame.