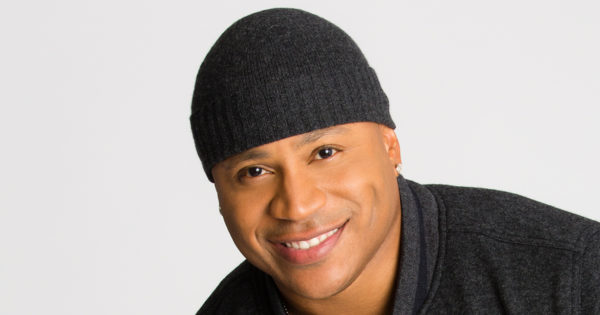 With the Grammy Awards approaching, FINDING YOUR ROOTS WITH HENRY LOUIS GATES JR, where a variety of famous guests set out to discover their fascinating family stories going back many generations, welcomes a hip-hop music legend.   The seventh episode of the third season will air on Tuesday, February 16, 2016 at 8:00pm and features musicians Sean Combs and LL Cool J.

Today's leading artists, authors, politicians, activists, business moguls, architects and journalists will discover their fascinating family stories going back many generations in the new third season of the critically acclaimed series FINDING YOUR ROOTS WITH HENRY LOUIS GATES, JR. The ten-part series will begin airing on PBS on January 5, 2016 at 8:00 pm (check local listings).
Professor Gates, the Alphonse Fletcher University Professor at Harvard University and director of the Hutchins Center for African and African American Research, continues exploring the mysteries, surprises and revelations hidden in the family trees of 28 of today's most intriguing cultural trailblazers.
"There is something essential in human nature that drives us to wonder where we came from," said Gates. "We can't truly know ourselves until we know something of our origins. With new DNA technology we can learn more about this past and go further back than ever before, and we hope that the new season will inspire people to find out more about their own personal family stories, and spark an interest among young people in genetics, anthropology, history, and the pursuit of science."
"By looking at the ancestral narratives of these 28 individuals who have played significant roles in shaping our contemporary culture, the third season of FINDING YOUR ROOTS reveals how we are all connected to larger stories that have played a role in shaping who we are as people," said Sharon Percy Rockefeller, president and CEO of WETA Washington, D.C., the flagship public broadcaster in the nation's capital and the producing Radio Station for the series.
In the third season of FINDING YOUR ROOTS, broadcast journalists and commentators Bill O'Reilly, Bill Maher and Soledad O'Brien look into their shared Irish roots and learn of the formidable obstacles that their forbears faced. Modern Family's Ty Burell seeks answers about his possible African lineage and political organizer Donna Brazile wants to find clues to the mystery of her unusual surname.
Neil Patrick Harris learns that his bravery as a performer can be traced to a courageous 11th great-grandfather who was one of the first settlers in colonial Virginia, and Gloria Steinem discovers that she was not the first in her family to embrace feminism.
Three of the most successful and influential figures in entertainment—Maya Rudolph, Shonda Rhimes and Keenen Ivory Wayans—gain a new understanding of the struggle for freedom that binds their families and the roles each plays in this trajectory. While Jimmy Kimmel, Bill Hader and Norman Lear share a gift for comedy, they also share a history of family tragedies, and Lear, whose characters have been inspired by his embittered parents, learns information about their origins in Russia that completely changes his perspective.
The family histories of Julianne Moore, Patricia Arquette and Senator John McCain are steeped in military service throughout the centuries, from which each has inherited a distinctively independent sense of strength and integrity.
Dustin Hoffman and Mia Farrow last shared the screen in 1969; in FINDING YOUR ROOTS, they share a history of tragic deaths that their ancestors endured, providing the building blocks of two of the great Hollywood success stories. And Sean "Puffy" Combs and LL Cool J learn of family histories long shrouded in mystery that shakes them both to their cores.
The following is the broadcast schedule for the ten-part series on PBS:

Episode 1. "The Stories We Tell" premieres Tues., Jan. 5, 2016 at 8 p.m. ET.
Episode 2. "The Irish Factor" premieres Tues., Jan. 12, 2016 at 8 p.m. ET
Episode 3. "In Search of Freedom" premieres Tues., Jan. 19, 2016 at 8 p.m. ET.
Episode 4. "Tragedy + Time = Comedy" premieres Tues., Jan. 26, 2016 at 8 p.m. ET.
Episode 5. "Visionaries" premieres Tues., Feb. 2, 2016 at 8 p.m. ET.
Episode 6. "War Stories" Premieres Tues., Feb. 9, 2016 at 8 p.m. ET.
Episode 7. "Family Reunions" premieres Tues., Feb. 16, 2016 at 8 p.m. ET.
Episode 8. "The Pioneers" Premieres Tues., Feb. 23, 2016 at 8 p.m. ET.
Episode 9. "The Long Way Home" premieres Tues., March 1, 2016 at 8 p.m. ET.
Episode 10. "Maps of Stars" premieres Tues., March 8, 2016 at 8 p.m. ET.

In conjunction with the broadcast, Gates, in collaboration with professors Nina Jablonski (Pennsylvania State University) and Aditi Pai (Spelman College), has designed The Finding Your Roots Curriculum Project, a new education curriculum based on the series that uses genealogy and genetics to teach science. The program is targeted to disadvantaged middle school students and minority college students at Historically Black Colleges and Universities (HBCUs).
The Finding Your Roots middle school project will develop a new curriculum with evolutionary biology and health lessons as well as hands-on activities for middle-school students attending summer camps in 2016 and 2017 at three different sites of established science summer camps: Penn State, University of South Carolina, and the American Museum of Natural History. The middle school and college programs are made possible through $826,000 in grants from the Robert Wood Johnson Foundation, the National Science Foundation and the Rockefeller Foundation.
WETA will also work with Radio Stations across the country to encourage viewers to explore and share their family histories via social media, using the hashtag #FindingYourRoots on Facebook and Twitter channels, Facebook.com/FindingYourRootsPBS and Twitter.com/HenryLouisGates, and on the series companion site, PBS.org/FindingYourRoots.