Disney, Universal Studios and Other Local Companies Support MusicHelpsHeal.org and the Students from Puerto Rico/Virgin Islands
Program providing music education and instruments as transitional therapy
The MusicHelpsHeal.org initiative was kicked off recently by the School District of Osceola County and Live Music Tutor Inc. and has continued to pick up great steam. The program which was started to help the students displaced from Puerto Rico and the Virgin Islands due to hurricane Maria is using music to address the emotional and social needs caused by the storm.
Many local businesses and organizations have donated instruments, and some have provided cash and grant opportunities. With over 2600 students displaced and 25-50 additional arriving daily, this number will continue to climb! Debbie Fahmie says, "The donation of 2 baby grand pianos and an upright piano from Disney has been a tremendous asset to our choral programs at 3 of our schools.
Funding from Universal Orlando Foundation has enabled us to purchase instruments to accommodate our new arrivals from the islands. Through their generosity $20,000.00 worth of new instruments will arrive shortly. Mr. Holland's Opus came to the rescue for students who were impacted by Hurricane Irma or Hurricane Maria.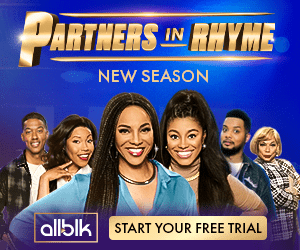 As part of the recovery efforts following the destruction of the hurricanes, the foundation administered a disaster relief program, Music Rising, through which they are able to replace musical instruments that were damaged or destroyed as a direct result of the storms. The Orlando Concert Band has a program titled "Your Own Instrument" in which they assist music students who need instruments to participate in their band or orchestra programs.
They have donated 8 instruments to us. "In addition to these organizations, several private individuals who understand and value music education have stepped up to make a used instrument or financial donation."
We are so grateful for a community who understands the importance of music in the development of our students. "The MusicHelpsHeal.org initiative is working hard to make this initiative a success with our local community, including our recent participation with U.S. Rep Darren Soto individually and also Joint Task Force on arrivals from Puerto Rico and the Virgin Islands, the support of Mayor Jose Alverez, Superintendent Debra Pace, Education Foundation of Osceola County, the Orlando Sentinel, the Osceola Star, El Nuevo Dia, and many other government officials, school appointees, and local community leaders.
We have already contacted a variety of national organizations that are interested and willing to help support our initiative. We are seeking used instruments as well as financial donations that will be used for instruments and the additional bi-lingual instruction needed to support these students in day school or after school settings.
"The demand is so great, that the existing inventory of school-owned instruments has quickly depleted. During this time of transition, inclusion in a school or after-school music program can offer these disadvantaged students so many therapeutic benefits. Until the children feel safe and accepted, it is hard for them to learn academically!" says Fahmie. For more information about this project or for donation information, visit www.musichelpsheal.org to learn more!
ABOUT LIVE MUSIC TUTOR
Founded in 2011, Live Music Tutor provides private and master classes in music education to schools, individuals and groups using its proprietary web platform and thousands of vetted instructors for almost every instrument including voice. The platform has delivered over 26,000 lessons globally! For more information go to https://livemusictutor.com or https://livemusictutorinschools.com