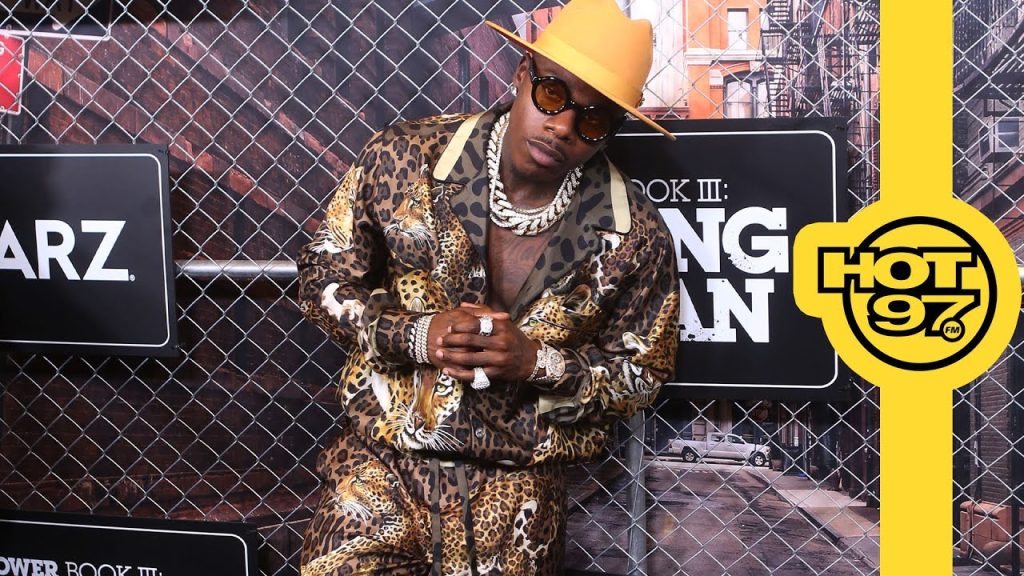 DaBaby is no stranger to controversy or virality due to his antics. Once again, he's brought into the spotlight except for this time it's for reasons outside his control.

His upcoming concert this weekend, Friday, September 2nd, at the Smoothie King Center in New Orleans was officially canceled today, but the cancellation has nothing to do with DaBaby's past history of questionable comments or behaviors. According to Nola.com, ticket sales were astronomically low, selling "less than 500 [tickets] for an arena with a concert capacity of 14,000 or more." Tickets were reported to be as low as $35, and yet, he still failed to secure enough advanced ticket sales before the event was unlisted on Ticketmaster.
Fans who purchased a ticket will receive a full refund within the next 30 days according to the Ticketmaster website.
Despite the concert showing as canceled on Ticketmaster, the promoters, Euell "7th Ward Shorty" and Greg Pulver, described the event as "postponed." Pulver states that there were several business reasons why they decided to postpone the show, ultimately deciding it was "in [their] best interest." A future concert is already being discussed and will more than likely include DaBaby alongside a few other heavy-hitting artists.
Although DaBaby won't be making an appearance in The Big Easy anytime soon, he still has scheduled tour dates left this year, including Paris, France (October 29th) and Houston, Texas (November 12th). Tickets are still available for his Houston show.
Diehard fans that were looking forward to seeing him in NOLA shouldn't feel too discouraged by this show's cancellation. It's possible the controversial rapper might be making an appearance in New Orleans sooner than we think. Andrew Lieber, CEO of DaBaby's booking agency said that DaBaby will be back soon to make it up to his fans.
There's also some confusion about whether the show was canceled, postponed, or rather, DaBaby pulled out from the event. There have been conflicting messages on all sides. A message to ticket buyers on Ticketmaster's website mentions that "the organizer has had to cancel your event," despite Pulver stating the show is only postponed. However, according to Lieber, the show was pulled by DaBaby's team due to a breach of contract from the promoters.
Do you feel like DaBaby has fallen off or was the event not promoted enough?