Radio Facts: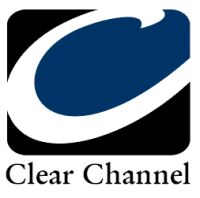 Media giant Clear Channel cleaned house in Bakersfield, CA this week by replacing local shows with syndication to slash operating costs.   No specific comment was made on the layoffs except "Clear Channel Radio, as always, is focused on meeting the needs of our audiences and communities. We have made some structural changes to extend our best practices across our organization and achieve a higher-quality, more consistent news product for our listeners."
Miranda Whitworth, who was employed locally by Clear Channel for six years, said Tuesday she was laid off last week and that the decision was not made locally. An on-air personality for KRAB 106.1 FM known as Bruce Wayne was laid off Dec. 8 after a six-year stint. His "Dark Knight Show" was recently replaced with the nationally syndicated "Sixx Sense with Nikki Sixx." Wayne said he could not comment further on the situation.
Many other staffers have been affected by Clear Channel cuts in the last two years. The San Antonio, Texas-based company laid off nearly 2,000 employees in January 2009 and another 590 about three months later. Clear Channel has more than 800 radio stations and reaches more than 97 million listeners in 45 countries each week, according to its website.