Radio Facts: Emmis Announces First Quarter Earnings
Radio Net Revenues Up Slightly as Reported; Up 5% excluding Los Angeles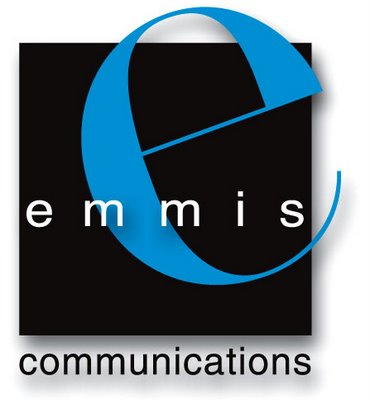 INDIANAPOLIS, July 7, 2016 /PRNewswire/ — Emmis Communications Corporation (NASDAQ: EMMS) today announced results for its first fiscal quarter ending May 31, 2016.
Emmis' radio net revenues for the first fiscal quarter were up fractionally, from $42.6 million to $42.7 million. Excluding the company's radio station in Los Angeles, which is being negatively affected by a recent format competitor, Emmis' radio net revenues would have been up 5% in the quarter. Per Miller Kaplan reporting, radio revenues in Emmis' markets were up 3% in the quarter with and without Los Angeles.
For the first fiscal quarter, operating income was up 13%, from $7.6 million to $8.6 million, primarily due to cost reductions the company implemented in January 2016.
Publishing net revenues were down 16% in the first fiscal quarter, from $15.5 million to $13.1 million, partially due to the timing of certain custom publications that ran in the first quarter of the prior fiscal year, but will run later in the current fiscal year.
"Our New York radio stations had a stellar first quarter, growing revenues 11% and beating a healthy New York radio market that was up 4% in the quarter," said Jeff Smulyan, Chairman & CEO of Emmis. "Compared to last year, Emmis' ratings are up across our portfolio, and we are optimistic this will help drive revenue growth in the second half of the fiscal year."
"I continue to be amazed and encouraged by the progress the radio industry is making with NextRadio®, the radio industry's initiative to make FM broadcast radio available on smartphones and tablets," Smulyan continued. "The Samsung Galaxy S7 and S7 Edge will soon be NextRadio compatible across all major wireless carriers in the United States, and with the support of handset makers BLU, Alcatel, and others, we have launched NextRadio in Canada and Peru."
A conference call regarding earnings will be hosted today at 9 a.m. Eastern by dialing 1-517-623-4891. Questions may be submitted via email to [email protected]. A replay of the call will be available until 6 p.m. on Thursday, July 21 by dialing 203-369-0514.
Emmis will host its Annual Shareholders' Meeting today at 10 am at Emmis Headquarters on Monument Circle in Indianapolis. The previously announced one-for-four reverse stock split is expected to be approved, and the first day of trading that reflects the reverse stock split is expected to be Friday, July 8th.
Emmis has included supplemental station operating expenses and certain other financial data on its website, www.emmis.com under the "Investors" tab.
Emmis generally evaluates the performance of its operating entities based on station operating income. Management believes that station operating income is useful to investors because it provides a meaningful comparison of operating performance between companies in the industry and serves as an indicator of the market value of a group of stations or publishing entities. Station operating income is generally recognized by the broadcast and publishing industries as a measure of performance and is used by analysts who report on the performance of broadcasting and publishing groups. Station operating income does not take into account Emmis' debt service requirements and other commitments, and, accordingly, station operating income is not necessarily indicative of amounts that may be available for dividends, reinvestment in Emmis' business or other discretionary uses.
Station operating income is not a measure of liquidity or of performance, in accordance with accounting principles generally accepted in the United States, and should be viewed as a supplement to, and not a substitute for, our results of operations presented on the basis of accounting principles generally accepted in the United States. Operating Income is the most directly comparable financial measure in accordance with accounting principles generally accepted in the United States.
Moreover, station operating income is not a standardized measure and may be calculated in a number of ways. Emmis defines station operating income as revenues net of agency commissions and station operating expenses, excluding depreciation, amortization and non-cash compensation. A reconciliation of station operating income to operating income is attached to this press release.
The information in this news release is being widely disseminated in accordance with the Securities & Exchange Commission's Regulation FD.