Radio Facts: Radio Facts: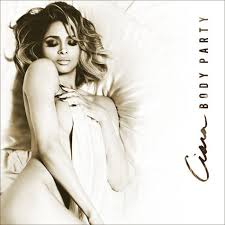 With the release of her new single, "Body Party," Ciara is turning up the heat in anticipation of her upcoming June 4 th release of One Woman Army. Produced by Mike WiLL Made-It, and co-written by her label mate, Future, "Body Party," which is available on iTunes, is a simmering jam that celebrates the pleasures of a new relationship at its most intimate. AOL called it "suitable for baby making," but "Body Party" is about more than sex — it's about Ciara's strength and independence as a woman.
Ciara was equally revealing and vulnerable in "Sorry," the first song released from One Woman Army, when she wrote about the disappointment of a failed relationship. With "Body Party," she has written about the fearlessness of new journey leading her down the path of intimacy. "One Woman Army represents the acceptance of my emotional vulnerability when it comes to love," Ciara said, and whether she's writing about heartbreak or ecstasy, she's boldly and honestly expressing her truth.
Fans can catch Ciara in a reoccurring role on BET's THE GAME, which returns for sixth season on Tuesday, March 26 with a special one hour-long premiere from 10-11 p.m. ET/PT.
One Woman Army is Ciara's fifth album, and it showcases Ciara's commanding skill as a songwriter and vocalist. Changing her label home to reunite with her earliest mentor, L.A. Reid, at Epic Records, One Woman Army is a heavily anticipated album. Ciara may be a one woman army, but she's got an army of fans, and they're ready and waiting.