Radio Facts: Radio Facts: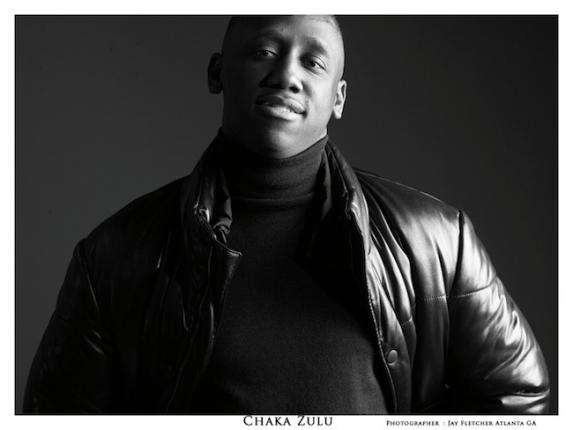 Ten-time GRAMMY ® Award winner Chaka Khan will introduce two of her signature products in the GRAMMY ® Gift Lounge today, Thursday, February 7, Friday, February 8, and Saturday, February 9, in conjunction with the 55th Annual GRAMMY Awards ® Ceremony on February 10, 2013 in Los Angeles and broadcast on the CBS network from 8:00 p.m. "" 11:30 p.m. (ET/PT). GRAMMY performers and presenters will be treated to gifts of Chaka's gourmet chocolates, Chakalates, and her Khana Sutra candles. The international music icon and entrepreneur will be in the lounge during GRAMMY Week to meet and gift talent.
Chakalates and Khana Sutra candles are available to the general public online at www.chakakhan.com. Chaka's sweet and sexy gourmet chocolate line is a reflection of the legendary singer, who knows her chocolate. And befitting a chocolate that bears Chaka's name, it's a "sweet thing" for your heart and your soul. Through this relaunch of her chocolate line, which was previously sold exclusively in Neiman Marcus stores around the country, she invites people from around the globe to "eat something good." Chakalates are gourmet delights from Chaka's recipe of antioxidant-rich dark chocolate, with velvety bass notes. It's a quiet storm of flavors and textures, garnered from the four corners of the world. The health-conscious diva, who recently combatted diabetes and high blood pressure by losing 75 pounds and maintaining a healthy lifestyle, lets us know that these 12 sumptuous candies are not as guilty a pleasure as one might expect. Dark chocolate, she notes, is good for our hearts and brains, help lower blood pressure, and, can help control blood sugar. But her chocolates are still candy, so indulge in these sweets in moderation, she advises. A portion of the proceeds from the sale of the chocolates will benefit the Chaka Khan Foundation, which supports women and children in crisis.
Whether Chaka is in a different country, an unfamiliar hotel, or a new venue, candles are what make every new and unique place "home." The first thing she does when entering her hotel or dressing room is light a candle to "purify" the space. With this in mind, Khana Sutra by Chaka Khan was born to soothe the mind, relax the senses, and center the body. Khana Sutura candles are formulated with natural soy wax and the highest quality lead-free wicks for long lasting and lean burning candles. The nature-inspired fragrance of pine is made with the highest-grade essential oils and natural ingredients, concentrated perfectly to quickly scent your space without overpowering. Fragrances are compounded with the ultimate combination of top, middle, and bottom notes to ensure that the "warm throw" (scent while burning) matches the "cold throw" (scent while cold).
This year, 2013, marks the 40th anniversary of Chaka's career in music and entertainment. The year-long celebration will include the release of a series of new albums, titled the iKhan Project. The first installment will be released on March 19, 2013, and will coincide with her 60th birthday celebration. The iKhan Project: Commemorative Limited Edition will feature her new single, "It's Not Over" and some favorite classics. The anniversary celebration will include a US and international tour and several other surprises.