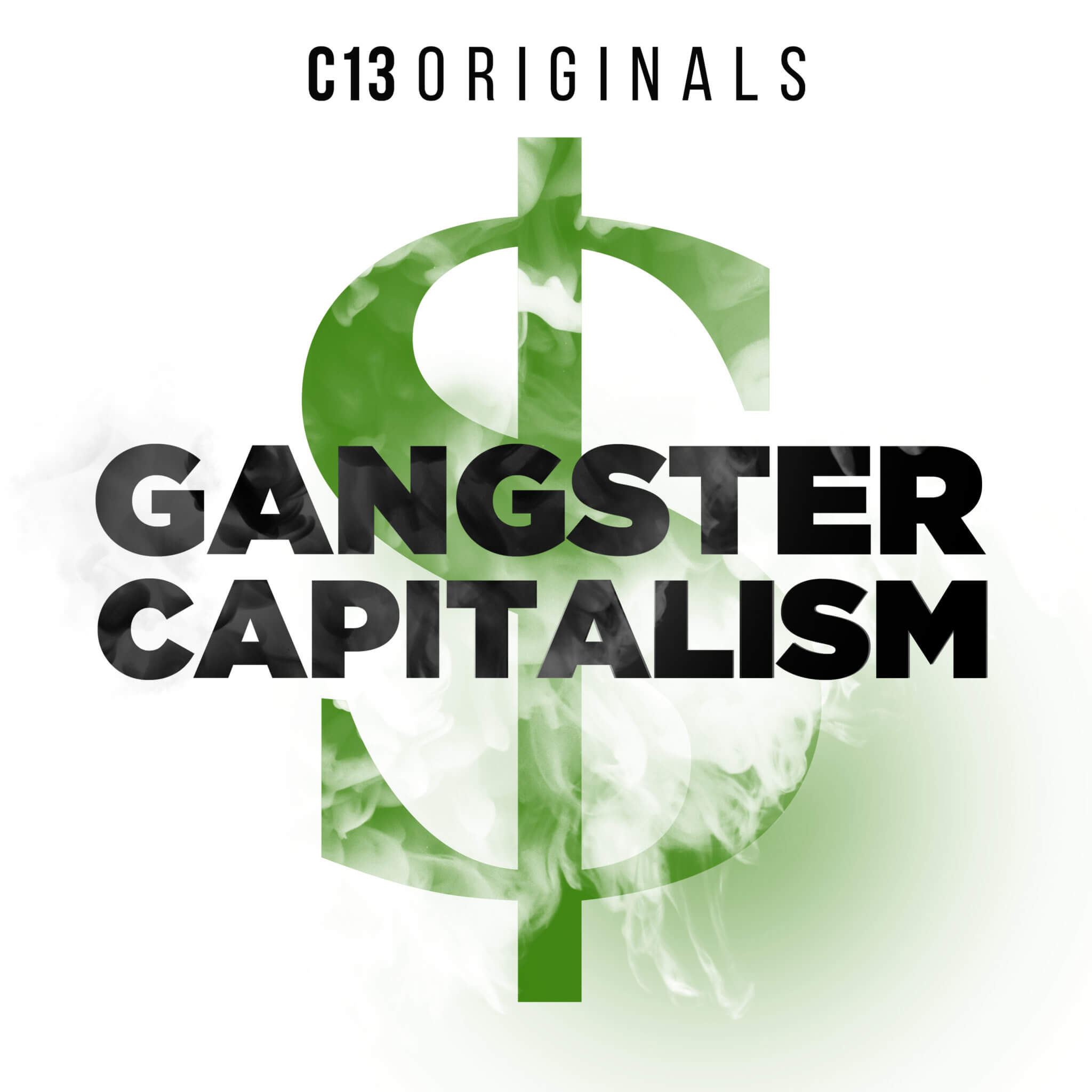 New episode of acclaimed series offers a look at where we are today in "Operation Varsity Blues," the biggest academic scandal in history

Legal analysis of Felicity Huffman's sentence means for the other parents

Re-enactments of wiretapped calls & emails between Singer and parents including Lori Loughlin

Real-life stories from the "Gangster Capitalism" tip line of cheating from listeners—including former teachers, students, and parents

A look at the con man traits of the scandal's mastermind William "Rick" Singer

Link to Gangster Capitalism series: http://Bit.ly/GangsterCap
Gangster Capitalism—created, directed, written and produced by C13Originals, creators of the #1 podcast Root of Evil: The True Story of the Hodel Family and the Black Dahlia and Long May They Run, the new music documentary series about iconic touring bands and their cultural impact that just launched with Season One: Phish—offers an unflinching look at white collar corruption and the dark side of the American dream. Season One of the critically acclaimed series—hosted and co-written by award-winning documentarian Andrew Jenks—is focused on "Operation Varsity Blues" the college admissions scandal that has exposed everyone from Hollywood celebrities to Fortune 500 CEOs in an audacious bribery scheme, and how William "Rick" Singer and a vast network of co-conspirators exploited a system filled with entitled, anxious parents obsessed with status to make money.Gangster Capitalism, S1 l The College Admissions Scandal has been optioned for second screen opportunities in the scripted space:https://www.hollywoodreporter.com/live-feed/college-admissions-scandal-tv-show-is-works-1242609.Gangster Capitalism, S1 l The College Admissions Scandal, opened up a new conversation around the college admissions scandal, providing a thoughtful, in-depth and candid look at not only the key players in "Operation Varsity Blues," but also the problems within the admissions process itself, and how they reflect on the country as a whole, creating a discussion deeper than the scandal itself. Throughout the series, Jenks uncovers the origins and inner workings of this unprecedented scam, talking to college admissions experts, attorneys, parents, students who've cheated, the victims and other people involved, exploring the larger debate around higher education, our priorities, and our culture.Now, in the brand new Gangster Capitalism bonus episode "The Price to be Paid", Jenks takes a look at where we are now since the biggest scandal in education and academic history broke in March 2019. With sentences starting to be handed out to those who've plead guilty in this scandal, some cases are coming to a close. Others who've plead not guilty may have an uphill battle, despite their potential argument that Rick Singer followed the steps of any good con, which are explained in this episode. Any real sense of closure and long term change will require changing the narrative, both for the parents and for the academic system at large.C13Originals' Gangster Capitalism Bonus Episode details/highlights:
Listener feedback on cheating from the tip line: Gangster Capitalism elicited a powerful response from listeners when it launched in May 2019, with former teachers, students, parents and other people from across the country calling the podcast's tip line and sending emails to share their real-life stories of cheating, both personal and about people they know. Collectively, this feedback offers a look at the enormous breadth of cheating in the country. These stories and more are featured in this new bonus episode.
Guests include: Michael, a student who cheated on his SAT, says that while he never got caught, there is still definitely a price to pay; Maria Konnikova, New York Times bestselling author of The Confidence Game, explains what it takes to be a professional con man, the many traits of a con man Rick Singer displayed, and how he got the parents emotionally involved; CNN Legal analyst and former federal and state prosecutor Elie Honig, breaks down the legal ramifications of "Operation Varsity Blues," including Felicity Huffman's conviction, what it could mean for Lori Loughlin and how it could set the bar for the other parents in the case; and Mark Desjardin, Headmaster at the St John's School in Houston, TX, one of the top independent K-12 schools in the country.