As we wrap up most aspects of the old Radio Facts this is THE most scandalous story ever posted on the site. It's unfortunate at best. Johnny Koolout Starks talks about a situation where he was approached to allegedly have sex with a male brand manager and what took place immediately following.

---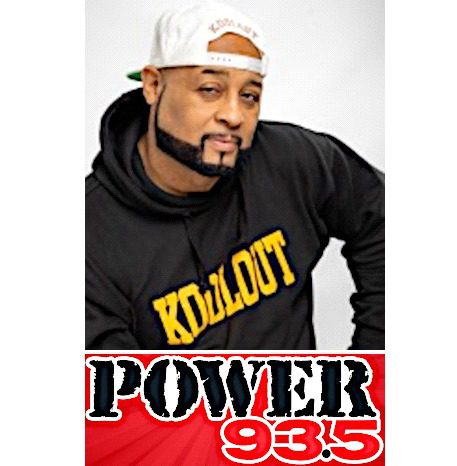 Family I'm embarrassed and ashamed. I'm hurt, devastated and beyond betrayed. What you are about to read is what I could not tell you until now and I want everyone to know and hear clearly what has just happened to me. I'm asking you to share and spread the word just as I will. I write this with tears coming down my face while trying to maintain being a man. I'm thinking about my daughter and my son while I hold on to what little I have because in their eyes, Daddy is a super hero. As much as I have wanted to give up after this. I can't because I'm not the only one. Thank you guys for everything. I love you all, sincerely.
"When Life Puts too much on your plate, don't stress, Koolout"
July 8th, 2022
To whom it may concern:
My name is Johnny Starks, and I was suddenly terminated from my position with Audacy as of July 7th, 2022, at about 11:30 am. I had yet to process this letter of victimization and assault because of how fast these occurrences transpired. I assure you that this is not a letter of contention or bitterness because of my sudden termination.
I assure you I loved the opportunity to work for Audacy. The chance to grow and progress through this media company regarding my radio career and continued education was an exciting moment in time.
Here are the events that transpired in the few days before my termination that have me in a state of emotional turmoil. I am embarrassed, shocked, violated, and still in disbelief.
On Tuesday, July 5th, 2022, I finished my show at 6 pm and went next door to Greg "The Hitman" Williams' office, as usual. Greg, my former supervisor, is the program Dir., Brand manager, and morning show host at Wichita's own Power 93.5 FM. He usually listens to my show while it is on the air. Usually, when my show was complete for the day, I would tell him when I was leaving the station or that I would be in the production studio if he needed me for any work-related tasks. I would regularly ask Greg how the show sounded and if there was anything I needed to work on to improve my performance. Greg's response was consistent. "You sound great. Keep doing what you're doing!" I love what you're doing, getting the audience engaged, and they love you."
As I prepare to leave on this particular day, I also tell Greg, "Thank you, and I appreciate his work as a Program Director." While we were wrapping up the brief goodbye, I noticed that on his desk sat this humungous salad, and it looked good. I comment on the salad, saying, "That's a big salad; that looks good."
Greg "The Hitman" Williams responds, laughing under his breath, "yeah, I like big things." I laughed uncomfortably, closed his office door, and left immediately.
On Wednesday, July 6th, 2022, again, my show ended, and Greg, "The Hitman" Williams, was in his office listening to my show and working. I again go to Greg's office, asking, "How did the show sound?" Greg Once again replies, "You sound great, keep doing what you're doing." I head back to the production studio to work on a promo commercial for our other station KEYN. I decided to take a quick break from production and go to the bathroom. Read the rest here or Click "see more" below