Allen Media Group continues to pressure fast food giant McDonald's as a judge gave the okay to proceed with a $10 billion lawsuit. Byron Allen's $10 billion lawsuit against McDonald's Corp will continue as planned. On Wednesday, a federal judge rejected a motion to dismiss the suit that alleges racial discrimination.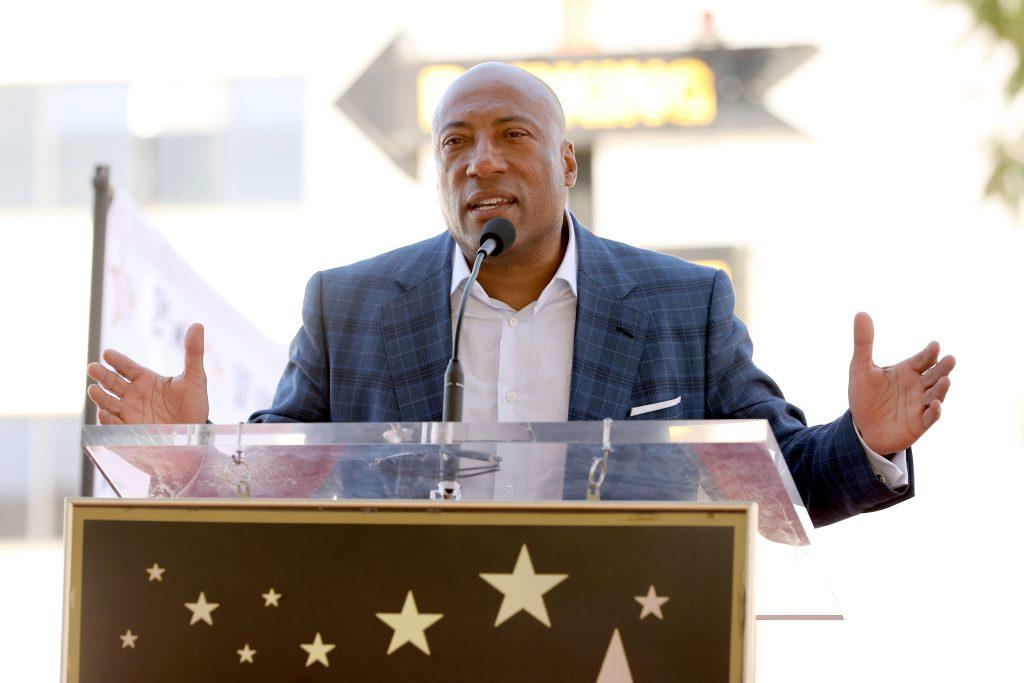 Allen, the  Allen Media Group founder, and chairman/CEO, can proceed with his complaint that Black-owned media outlets were not allocated a fair amount of the money as the fast-food giant disbursed massive advertisement budgets, U.S. District Judge Fernando Olguin said in his ruling.
"This is about economic inclusion of African American-owned businesses in the U.S. economy," Allen said of the ruling. "McDonald's takes billions from African American consumers and gives almost nothing back. The biggest trade deficit in America is the trade deficit between white corporate America and Black America, and McDonald's is guilty of perpetuating this disparity. The economic exclusion must stop immediately."
Details of the case
Previously Allen said that he requested the board of directors of McDonald's terminate CEO Chris Kempczinski after an unsettling text message, from the executive, concerning the shooting death of two Black children surfaced.
Before their deaths, the parents of 7-year-old Jaslyn Allen and 13-year-old Adam Toledo "failed those kids," Kempcziniski said in a letter to Chicago's mayor, Lori Lightfoot, last spring. While sitting in her car with her father at a Chicago McDonald's drive-through, Allen was shot in a gang-style execution. The company is based in the Windy City. A Chicago police officer shot and killed Toledo.
In May, Allen sued McDonald's, citing the claim that the mega restaurant chain violated federal and state law when it practiced racial stereotyping and refused to contract with AMG's Entertainment Studios and Weather Group.
In an apology letter to his employees, Kempczinski said: "When I wrote this, I was thinking through my lens as a parent and reacted viscerally. But I have not walked in the shoes of Adam's or Jaslyn's family and many others facing a very different reality."
Allen said in his letter that the company continued to "perpetuate and support racism." The board "must make sweeping changes immediately and remove Chris Kempczinski from his role as President & CEO now or resign yourselves because you are on the wrong side of history," the letter read.
Allen has advocated that large companies such as G.M. give a fair share of advertising dollars to Black owned media sources.
Allen's 2015 lawsuit against Comcast made it to the Supreme Court. Comcast agreed to pick up three of Allen's Media Group's cable channels in a settlement that Allen made with the cable network last year.
In May, McDonald's Corp was sued by Byron Allen's Allen Media Group, alleging racial discrimination. The businessman is seeking $10 billion in damages.
In a statement to Deadline, McDonald's said, "Together with our Owner/Operators, we have doubled down on our relationships with diverse-owned partners. This includes increasing our spend with diverse-owned media from 4% to 10% and with Black-owned media from 2% to 5% of total national advertising over the next four years. Once we receive the complaint, we will review and respond accordingly."
On Thursday, McDonald's held its annual shareholder's meeting.
Last month Allen and other Black media owners came together to pressure automobile manufacturer G.M. based on the same allegation. For over a year, Allen has been openly forcing the issue with some measure of success.
Ad giants GroupM and Interpublic have consented to invest in Black-owned media recently.
Roughly 40% of McDonald's U.S. sales come from African Americans; however, less than $5 million from its approximately $1.6 billion annual television advertising is spent on African American Media.
As a result of racial stereotyping, McDonald's has refused to contract with African American media fairly, the suit alleges. This is shown in an advertisement structure that has smaller and less appealing pricing for "African Americans" than for the general audience. The advertising structure is based on a tier. That tier is not the same for African Americans as for the "general market."
Allen said the structure produces "separate and unequal tracks for Black-owned media companies to earn advertising revenue." He noted that his television networks have general market appeal and African American audiences are not the primary target. Under its "general tier," McDonald's has refused to advertise on The Weather Channel.
In a letter, Allen and a handful of other Black media owners asked McDonald's CEO Chris Kempczinski to pledge 5% to 15% of its advertising and marketing budget to Black-owned media.