Radio Facts: Radio Facts: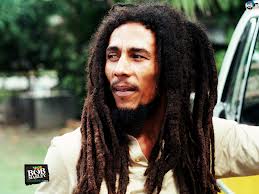 Hope Road Merchandising, LLC, the worldwide property rights owner for cultural icon Bob Marley, announced today that it has effected two significant changes to the brand's global representation. Leading music merchandising company Bravado has acquired the worldwide apparel rights for Bob Marley through a strategic investment in the Marley family's apparel and accessories company, Zion Rootswear. Additionally, Hope Road Merchandising has retained Creative Artists Agency (CAA), the world's leading entertainment and sports agency, for exclusive representation of the Marley brand.
"We continue to be inspired by my father's growing legacy and are excited to embark on new opportunities that will further his global influence and spread his message to an even broader audience," said Cedella Marley, President, Hope Road Merchandising, LLC.
Bravado will work closely with the Marley family to expand the global reach of Zion Rootswear, which will include launching Marley-inspired apparel collections and merchandise, as well as developing brands across a broad spectrum of apparel categories using the Bravado model. The terms and conditions of the transaction were not disclosed.
"This is a transformative moment for both Bravado and Zion Rootswear," stated Tom Bennett, Chief Executive Officer of Bravado. "This is one of the largest investments that Bravado has ever made and Bob Marley is an iconic artist who has an extraordinary potential for growth in this area. We will immediately add the necessary talent and resources to help take Zion Rootswear from being a successful t-shirt specialist to delivering compelling, high quality apparel lines to global audiences. We can't wait to get started."
Effective immediately, CAA assumes management of the existing brand portfolio of Marley licensees, while creating new global opportunities in the areas of motion pictures, television, commercial endorsements, consumer licensing, digital media, and games. Additionally, CAA will serve as a consultant to 1Love.org, the Marley Family foundation, on its philanthropic initiatives.
"Bob Marley's influence continues to resonate among generations of fans "" both old and new "" and we are excited to access our global platform to create new opportunities that further build upon his legend," said Perry Wolfman of CAA.