Angela Yee Teams Up with Award-Winning Producer Rikki Hughes for 6 -Episode Weekly Series That Pairs Celebrity Comedians with Emerging Talent for Mentoring and Guidance
"Speed Dating Meets Comedic Mentorship" Digital Series Features Top Comedians Donnell Rawlings, Aida Rodriguez, Roy Wood Jr. and Karlous Miller
Popular co-host of the country's top-rated The Breakfast Club radio show, Angela Yee, launched a new digital series, MASTERY OF COMEDY on Facebook Monday, April 5, 2021, available via Yee's Facebook (@teamyee) and IG (@angelayee) pages.
MASTERY OF COMEDY is based on Yee's "speed dating meets comedic mentorship" concept she created for Facebook's competitive WE THE CULTURE content program.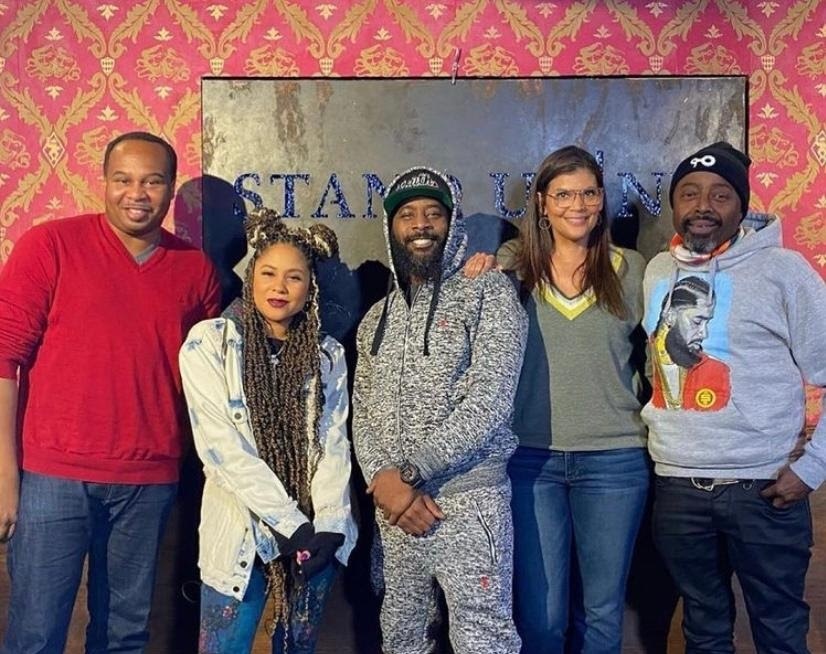 Yee partnered with Emmy and Grammy award-winning producer and showrunner Rikki Hughes (Dave Chappelle comedy album and his most recent stand-up show, All Def Comedy, HBO and more) to produce the 6-part weekly series through Hughes production company, Magic Lemonade Productions.
A lover of comedy, Yee's concept for the series came from her own query, "outside of hard work, what does it take to become a great stand-up comedian? " She explains, "I was interested in combining the process of what it takes to become a successful comedian with mentorship, and I wanted to offer comedians around the world a lens into what it takes to develop a set that keeps the audience launching and engaged."
Angela Yee – Mastery of Comedy
MASTERY OF COMEDY pairs veteran comedians with four rookie comedians looking to enhance their skills and furthering their careers. The veterans offer critiques and insights to help the rookies polish their material and delivery to ultimately master comedy.
The veteran comedian mentors are: Donnell Rawlings, actor and radio host best known as Ashy Larry from Chappelle's Show, The Wire and Pixar's Soul; actor, producer and writer Aida Rodriguez featured in Tiffany Haddish's Netflix special She Ready, NBC's Last Comic Standing and her own upcoming HBO Max comedy special; Karlous Miller of MTV's Wild'n Out; and Roy Wood Jr. from The Daily Show.
Each comic brings their edgy personalities and insights. Rawlings brings a "to the point" mentorship style. Rodriguez teaches her mentee to bring their lived experiences to life with satiric storytelling by being "authentic and conversational."
Miller shares his beliefs that "it's the delivery, the comedian, the mindset, the body language" that makes a good comedian with his mentee. While Wood believes the origin point of any joke you write, should be "intentional" and the way your jokes make people feel is as important as making them laugh.