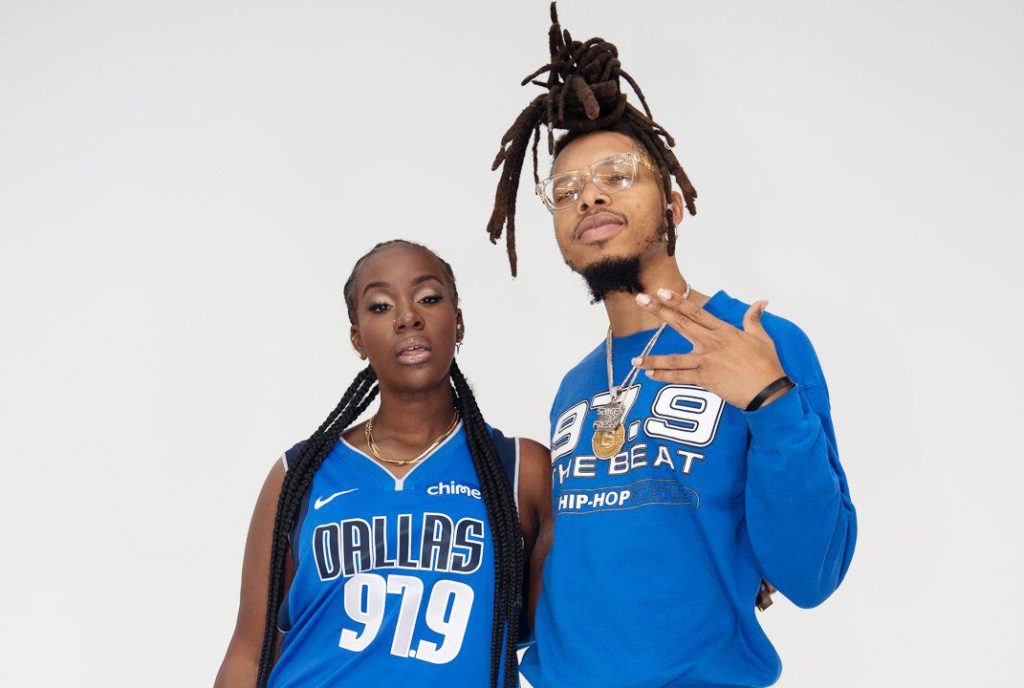 Urban One Dallas KBFB – 97.9 The Beat "The Hip Hop Station" in Dallas Fort Worth is launching a new weekend show "The Beat Invasion" with Dallas "Oak Cliff" Native and Influencer "Space Boi Fresh and Dallas Maverick's DJ and
International Influencer DJ Poizon Ivy. "The Beat Invasion" will invade the airwaves on 97.9 The Beat every Sunday night from 7pm to midnight and is scheduled to start November 6, 2022.
"The Beat Invasion" will interview and highlight local music artist, influencers, national artists, explore the Afrobeats culture with special mixes, new music and more. Space Boi
Fresh states, "This show is the new sound of radio! It's promoting love and more life which
we all could use these days!"
DJ Poizon Ivy says, "I'm really grateful to Urban One Dallas, General Manager Tami Honesty and Program Director Big Bink for the opportunity to continue to champion the
advancement of African artists on mainstream American radio. There's an unarguably large appetite for the sounds and I'm grateful that both local and global listeners will have a go-to station for it."

Space Boi Fresh and Poizon Ivy are huge brands in the DFW area. When their backgrounds come together on air, the show will have a mix of what's happening in the streets of the DFW and in the Islands across the world. Their delivery method will be funny, opinionated and provide the content that ties into the hype of Pop Culture. "The Beat Invasion" will also cover serious topics full of heartfelt and raw narratives. Sundays in the DFW will never be the same because you never know what you will get or who will be on the show.
"This Radio show will fill a huge void in DFW when it comes to the demand from our listeners and what they want from our Radio Station. We look forward to developing more talent and pushing the culture forward through our platform with Space Boi Fresh and DJ Poizon Ivy. 97.9 The Beat has always been at the forefront of developing talent to a national level and setting the trends in the Hip Hop lifestyle of Dallas Fort Worth." – Program Director Big Bink.