Angela Watson a.k.a. "Uptown Angela" is New Orleans SVP of Programming as well as an on-air jock for iHeartRadio's WQUE (Q93) in New Orleans, LA. She is in charge of overseeing a total of eight radio stations.
She's hard working and respected in the industry and well deserving of being in our first annual Women of Color in Radio issue. Another industry vet, Jamillah Muhammad, interviewed Angela. See the entire interview on radiofacts.com.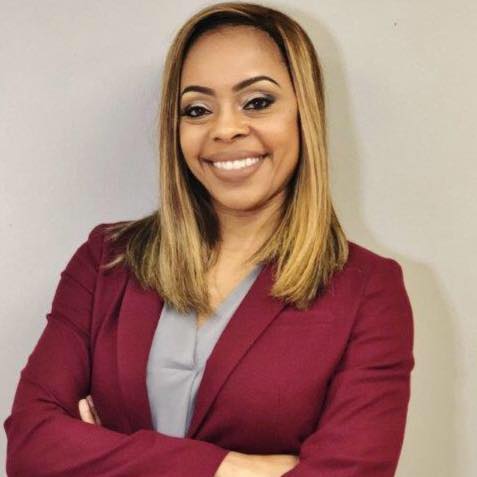 JAMILLAH MUHAMMAD: How would you describe yourself?
UPTOWN ANGELA: Mom, wife, funny girl, chick with the tea, fitness pal, cool boss… I love connecting with my audience by way of on-air and especially social media. It's a huge compliment when listeners say they grew up with me. They are truly like family.
JM: Tell us about your start in the industry
UA: I was a sophomore in college when I passed the library one day. I decided to read up on Oprah's path. I saw that she started in radio. I went home and made a phone call to Q93's PD at the time, Jay Michaels. He took my call, we met the next day and I began working as an intern in promotions. Also, I was taking orders at the McDonald's drive thru. I was often complimented on my voice. Ironically, I'm now endorsing them (my full circle moment)! I've always loved talking, too!
JM: Have you reached your goals in radio or are you just getting started?
UA: I've reached many of my goals, perfecting my on-air skills, becoming PD, SVP. In my role of OM, I'm digging my heels into Country, News, Talk, Gospel and CHR. I'm having a blast!
JM: What has been the most rewarding experience in your career thus far?
UA: Developing talent then watching them shine as they move on to bigger markets. It's so exciting to see hungry young individuals come in so eager to learn and grow. Shout out to Trey White, Loni Swain & Consuella who moved on to other markets and really soared.
JM: Radio has experienced multiple changes through the years that include deregulation laws, ratings measurements, multiple syndicated brands and more. How has this affected your role in remaining successful?
UA: I figured out a long time ago that radio experiences change constantly. You just have to keep up! No time to complain. Just get it done!
JM: If you could change one thing that affects your business daily, what would that be?
UA: I'd love to have a bigger budget to take care of employees that go above and beyond on a regular basis.
JM: Considering many of our urban-based formats (urban mainstream, UAC, urban oldies, gospel) target a heavy core of women, does radio currently do a good job of reaching that goal?
UA: I would say yes. R&B will never die and it's a true favorite of females.
JM: Do you believe there is a benefit to being a woman in your current role? Is there a difference in the approach?
UA: Women are born leaders and nurturers. Because we are usually the captain of our household, keeping the family organized, it makes it easy to be in the role of management and at the helm of our teams.
JM: If you could name a few things that are essential to being successful in the radio industry today, what would they be?
UA:
Passion- you have to LOVE what you do.
Time Management – There's always something coming down the pike. Work ahead and stay prepared.
Excellent people skills- Always be fair and allow for collaboration from your team.
JM: Name five women that have been an influence to you in your career.
UA: Oprah, she's unstoppable.
Nicky Sparrow, I admire that she's strong, intelligent, handles her business with such class & respect.
Monica Pierre, she saw my light early on and inspired me to allow it to shine.
Barbara Lewis, she encouraged me to keep pushing through the ups and downs & treats me like family.
Thea Mitchum has been such an awesome mentor, with straight forward honest advice.
JM: If you could trade places with one person in the radio/record/music business today, who would it be? Why?
UA: Kevin Lyles- he's a monster (in a good way)! So many moving projects, so many solid relationships, he's extremely connected to many. He inspires magically! You can't help but feel as if you could run the world after a conversation with Kevin!

JM: Have urban formats grown, diminished or been stagnant in the last 10 years?
UA: Well it's certainly not the same as far as promotions go. I miss the artist promo runs where we could enjoy a few new songs on the new album. I miss seeing my record reps every couple of weeks to dine together. The budgets just don't allow for those types of bonding elements any longer.
JM: Who are the most significant people in urban radio, records and music, respectively?
UA: Doc Wynter- he's a radio icon! Sharp as a tack and he's a firm believer of growing programmers and giving them opportunities to shine. Music is a tough one! I'm gonna cheat by saying two: Rihanna and Drake
JM: What advice would you give a young female looking for a career in the radio today?
UA: Start with an internship. Once you get in the door, learn as much as you can from every department. Work hard, be accessible, be focused and stay humble.
JM: If you could say anything to female executives in radio today, what would it be?
UA: Continue to lift each other up. As females, we are outnumbered by the guys. It's so important that we support & continue to motivate one another.
JM: Favorite city? Vacation Spot and TV Show?
UA: New Orleans, of course! Always has something FREE going on! The people are the most down to earth. We know no strangers. Everyone is family here.
Vacation spot is Miami (resort area). It's laid back and chilled without me needing my passport.
TV Show is "Ballers" on HBO. And I'm a huge fan of "The Rock"…so well written
JM: Favorite book?
Tyrese's "How to Get Out of Your Own Way" – life changing! I was so inspired that I bought copies for folks who I felt needed to get the message!
JM: Any last thoughts you would like to share for the Radio Facts Women of Color feature?
UA: Work hard, believe in your strength, have no fear – be kind, be fair, be human – take care of yourself…the world is counting on you!