The DC market probably has the most hardcore radio fans I've ever seen. They truly pay attention.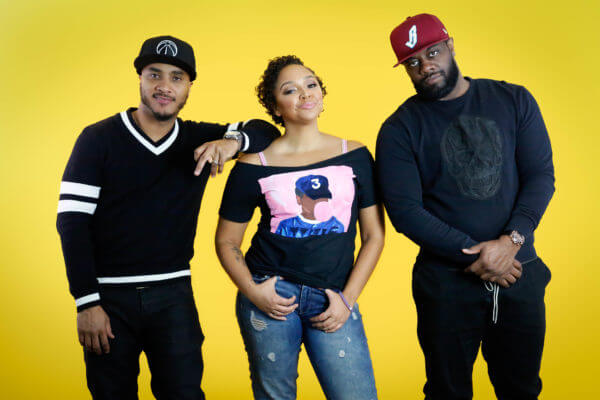 Originally posted 6/18/2018 – This situation was so bad the FOUNDER had to get involved.
This past week a "prank" on WKYS sent the Radio One outlet into damage control mode after all hell broke loose on the show. "The Fam in the Morning" show with Quicksilver, Danni Starr, and DJ 5'9 executed a "prank" where a woman was brought in to either play the role of a babysitter or she actually WAS the babysitter that was "too pretty to hire," She was allegedly rejected on a DM for the job by Danni Starr. When the woman was invited to participate in the segment Starr reacted in defense indicating that the team ambushed her.
The prank was Staged?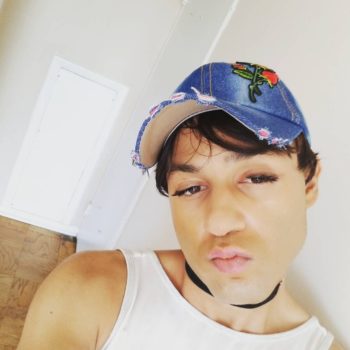 While Starr got extremely upset on the air and accused the team of "ambushing" her on the segment she sided with the co-hosts Quicksilver and 5'9 for not intentionally doing anything to betray her so the blame was then directed to the producer of the show (and segment) Morgan Sherm (pictured). Sherm is an experienced producer who has also worked for iHeart Radio who states Starr was in on the bit as a way to start a dialogue for the show that morning. Sherm stated on an Instagram post:
"After 24 hours of meditation, here is the truth. The events that took place on #TheFamITM on Thursday were staged. The babysitter was an actress (and by the actress I mean she never DM'd Danni to be her babysitter, we brought her on to sell the bit) and all the talent knew she would be on the show prior to us starting our show. It was not an ambush. It was not a "prank". We were trying to create a dialogue for our 7 AM discussion. I have to respond this way now because my reputation as a producer has been challenged. And I have been let go for damage control. That's unfair. The video is a clip of the "act" from that day.
Cathy Hughes got involved with the situation by making a statement. (see below)
MEDIA STATEMENT
Silver Spring, MD…March 10, 2018 – Yesterday I co-hosted The Fam on WKYS 93.9 FM in Washington D.C. with the female talent of this station as an act of solidarity to support the show's co-host Danni Starr who was placed in an embarrassing situation on live radio Thursday – International Women's Day. The aftermath of this emotionally charged interaction became national news and has played out on social media for the past 48 hours.
After a full investigation, I've learned this incident was a radio prank 'gone bad.' None of our talent were adequately informed or prepared to have effectively executed this prank on Danni Starr. We have taken the necessary steps to resolve this matter. I agreed with Danni Starr's expressed public sentiments that QuickSilva and DJ 5'9 are good guys who would never deliberately harm her or intentionally cause her embarrassment.
I stand firmly behind The Fam and will be providing the team a time of healing and refocus so they can continue to entertain, inspire and inform our listeners in the morning. To that end, next week's show will be hosted by KYS DC's afternoon drive personality Angie Ange and Baltimore Q92's Konan, who himself is DC homegrown.
Once again, I apologize to our listeners who had to experience this most unfortunate incident. I appreciate your continued support of WKYS, but more importantly our talent, Danni Starr, QuickSilva and DJ 5'9. I'm prayerful we all will emerge a stronger family.
Several sources state Danni Starr was in on the prank but got caught up in the moment and took it too far while others state she did NOT know. At any rate, the person that can resolve the entire issue at this point is the woman in the middle of the whole thing, who was brought in to play the babysitter. It will be interesting from this point forward to see how listeners respond to the show when it returns from hiatus.