NASHVILLE, Tenn. (TSU News Service) – The Tennessee State University Board of Trustees on Thursday welcomed Tiara Thomas as the new student trustee selected by President Glenda Glover, and officially announced freezing tuition for the 2020-2021 academic year.
Also taking his seat for the second time was Attorney Andre Johnson as the newest full voting board member appointed by Gov. Bill Lee. Johnson attended his first board meeting on March 12. He will serve a two-year term.
The board made it official that there will be no increase in tuition for the 2020-2021 academic year. The "Tiger Tuition Freeze" recommendation, put forward by President Glover to keep fees flat for undergraduate and graduate students, was also accepted unanimously.
Johnson, who will serve on the Academic Affairs and Student Affairs Committees, is a senior partner with the law firm of Manson Johnson Corner. A Tennessee native, Johnson holds a bachelor's degree and a law degree from Howard University. He also earned an MBA from TSU. His bar admissions include the Supreme Court of Tennessee, and the United States District Court for the Middle Tennessee District.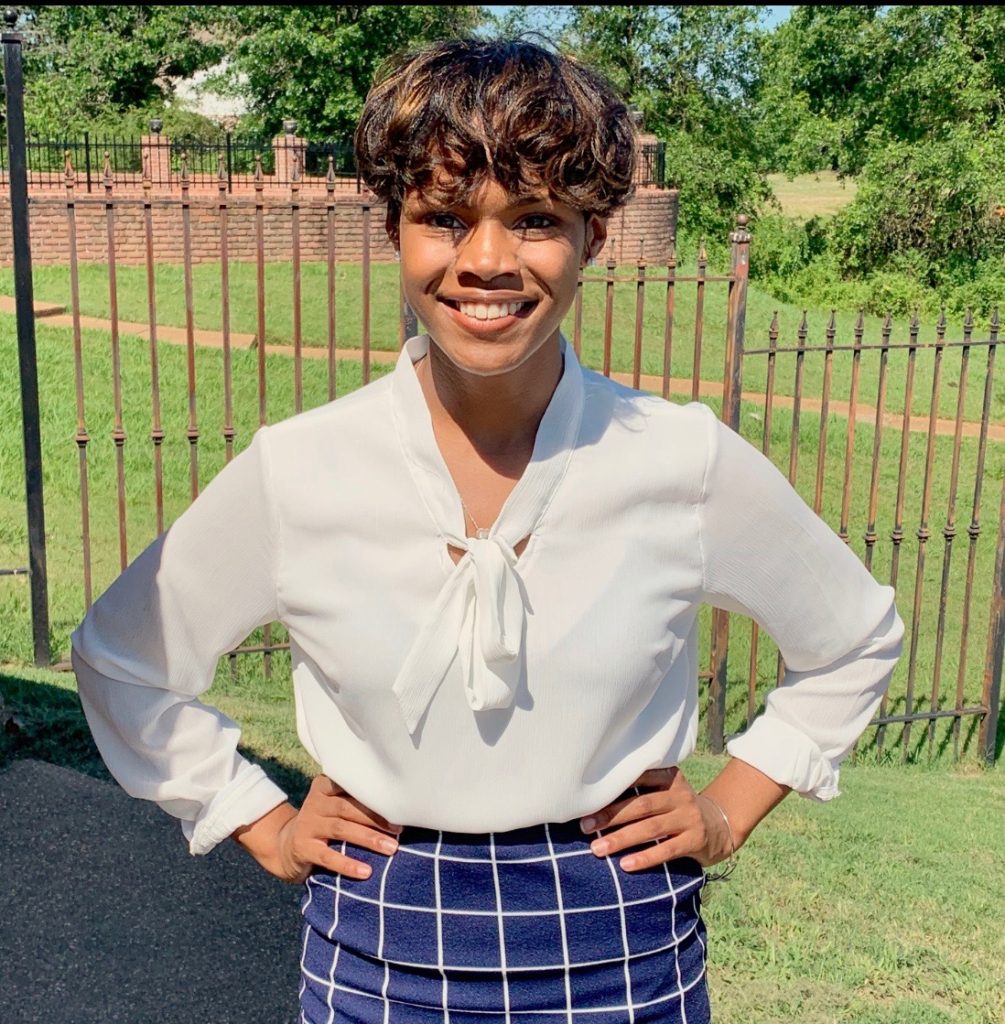 Thomas, the new student trustee, is a junior political science major with a 3.95 grade point average. She is a native of Olive Branch, Mississippi. The very active student is a member of the Aristocrat of Bands, and serves as the executive chair of the TSU Votes Student Coalition. With a goal to work for the U.S. Department of Education, Thomas plans to further her education after college to pursue a career in educational policy. She will serve a one-year term.
Thomas replaces Braxton Simpson on the Board of Trustees. A top-agricultural sciences major, Simpson served two one-year terms on the board.
Bishop Joseph Walker III, chairman of the Board of Trustees, described Simpson as an outstanding member of the Board.
"We want to thank her for her tremendous service to the Board of Trustees," Walker said. "We certainly appreciate her talent and commitment. She has been an important member of our Academic Affairs Committee. On behalf of the Board we want to thank you so much. You represented everything that TSU exemplifies, not only on campus, but all around the country."
In early June, President Glover, in consultation with the board, announced the tuition freeze saying that her administration would not seek a hike in fees because it would cause a burden on students.
"The effects of the COVID-19 pandemic coupled with the current economic downturn would pose an additional hardship for our student population and their families," Glover said.
On Thursday, the board agreed with the President and unanimously approved the measure.
Department of Media Relations
Tennessee State University
3500 John Merritt Boulevard
Nashville, Tennessee 37209
615.963.5331
About Tennessee State University
Founded in 1912, Tennessee State University is Nashville's only public university, and is a premier, historically black university and land-grant institution offering 39 bachelor's degree programs, 24 master's degree programs, and seven doctoral degrees. TSU is a comprehensive research intensive institution with a R-2 Carnegie designation, and has a graduate school on its downtown Avon Williams Campus, along with the Otis Floyd Nursery Research Center in McMinnville, Tennessee. With a commitment to excellence, Tennessee State University provides students with a quality education in a nurturing and innovative environment that prepares them as alumni to be global leaders in every facet of society. Visit the University online at tnstate.edu.