Clark Atlanta's Chemistry Professor, Conrad Ingram, and Physics Professor Xiao-Qian Wang, along with Cornell University Professor, Darrell Schlom, spearheaded this effort which involved contributions from multiple researchers from the three institutions, to land the grant. CAU and Spelman College will collaborate with researchers at the Platform for the Accelerated Realization, Analysis, and Discovery of Interface Materials (PARADIM) at Cornell University. PARADIM is also a National Science Foundation-funded Materials Innovation Program directed by Professor Schlom.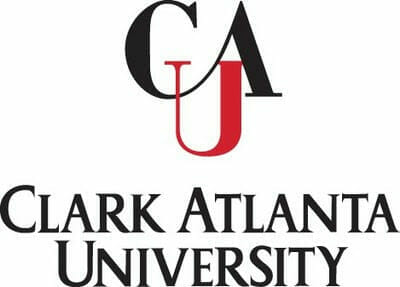 "This grant will provide a great opportunity for Clark Atlanta University and partnering institutions to significantly strengthen the research footprint in the area of materials science," said president George T. French, Jr., Ph.D. "It will also provide opportunities for an increased number of CAU students to pursue academic and professional careers in STEM fields. We find this extremely exciting."
The grant will allow PREM researchers to focus on the design, synthesis and characterization of new oxide-based interface materials, towards the next generation of electronic, magnetoelectronic and optoelectronic devices.
The PREM project's framework elements will include engaging undergraduate and graduate students in materials science research, seminars and hands-on workshops, throughout the academic year and summers, supported by post-docs, and faculty at the three institutions.
"The main goals of the program are to significantly strengthen CAU and Spelman College engagement in materials science research and increase the participation of underrepresented minorities, mainly African-American students, in this field," said Professor Conrad Ingram, the PREM's Principal Investigator and Chair of Clark Atlanta University's Chemistry Department.
The PREM pathway will increase the number of STEM B.S and Ph.D. degrees attainment by African Americans, the predominant population served by the two Historically Black Colleges and Universities (HBCUs) involved.
"With this grant, we will be providing tuition and stipends for four Ph.D. students, as well as stipends for ten undergraduate students per year," said Professor Wang, who serves as a Co-principal investigator for the PREM.
According to Professor Schlom, this partnership will undoubtedly help students reach their goals to be successful in the next generation electronics space. "This partnership will empower CAU and Spelman College students who have interests in discovery, to pursue their passion and harness the latest methods to invent better materials (faster, more energy efficient, and greener) for the next generation of electronics."
"A focus on diversity of students, faculty, and partners – paired with the revitalization of under-resourced research – is the foundation of PREM and has been the source of many successful outcomes," said Debasis Majumdar, director of the NSF PREM program. "It expands national innovation capacity and a much needed, highly trained and diverse workforce, propelling U.S. leadership in STEM fields."