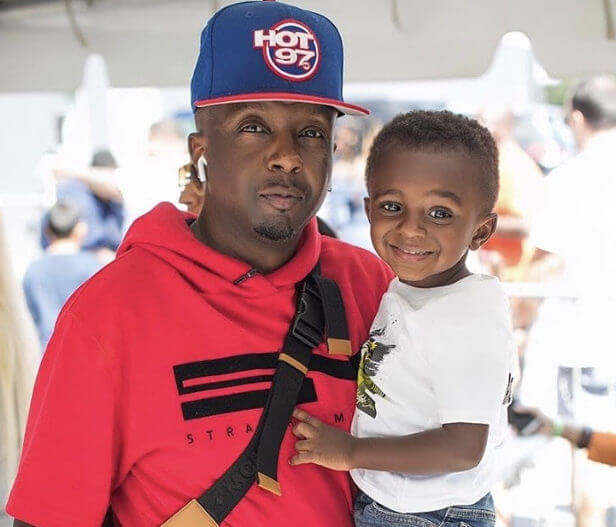 Hot 97's DJ Magic's 6th Annual Car, Bike and Lifestyle Show pics
Hot 97's own DJ Magic was back at it again, for his 6th Annual Car, Bike and Lifestyle Show. The "Take It to the Streets" tour took it to South Shore Nissan this year, where exotic cars and women were in abundance. Straight Movin was in full force as DJ Magic and Prince Carter came through with the ultimate entertainment and networking experience. Face painting and bouncy houses were also featured, making this an event that the whole family could enjoy.DJ Magic would be remiss if he did not thank his sponsors for making it happen, especially South Shore Nissan, who was a gracious host. Pawn Rite, Nick's Professional Touch, Billboards 4 Hire, Jump Around Party Rental, Monster Energy Drink, Iconic Decor Rentals, VIP Pro Audio, Boss Life Certified, Hot 97, Island Energy Drink and Def Jam Recordings all helped make this event a success., Chicken & Waffles On Wheels and the Jerkman, kept everyone fed.The event was hosted by D. Chamberz and Grand Hustle's own, Jonathan Torres; Hef Da Great was on point behind the scenes. Marquee talent was on deck with performances by Bakeman Global, Jayel, Turbeazy, L.I.V.E. Wire, Snax, Long Island Budda, Tonee Marino, Wavey, and Pyrex Plat, who brought out Hip Hip icon, Pudgee Da Phat Bastard, to name a few.[caption id="attachment_243152" align="alignnone" width="1180"]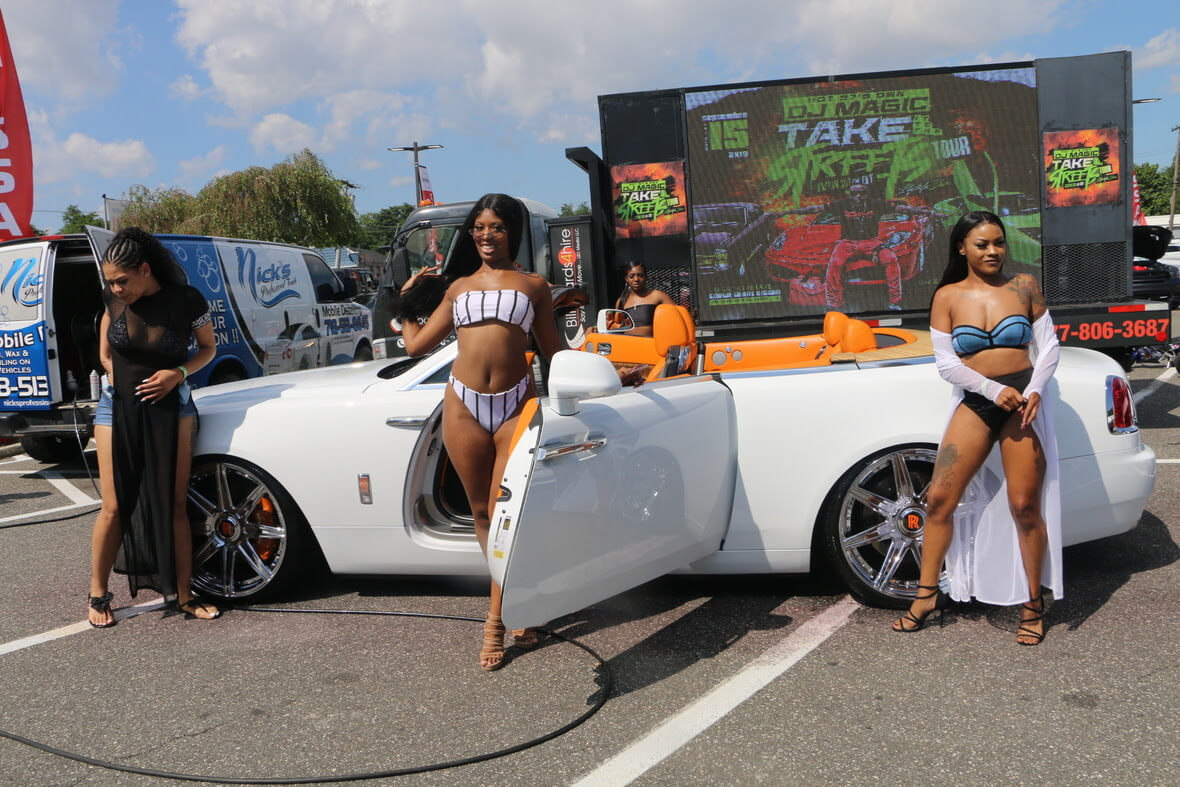 Photo: Sleepy Jay of FEDS Magazine[/caption][caption id="attachment_243151" align="alignnone" width="640"]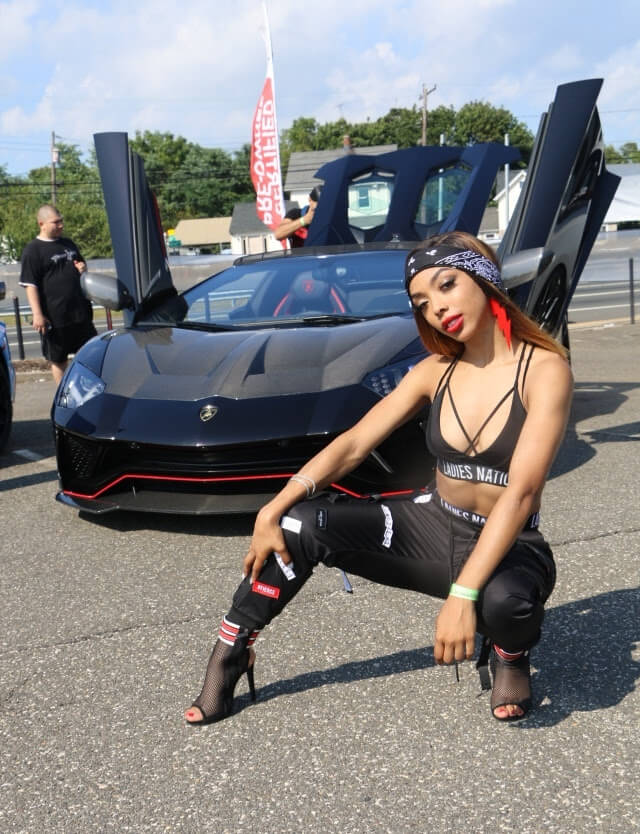 Photo: Sleepy Jay of FEDS Magazine[/caption]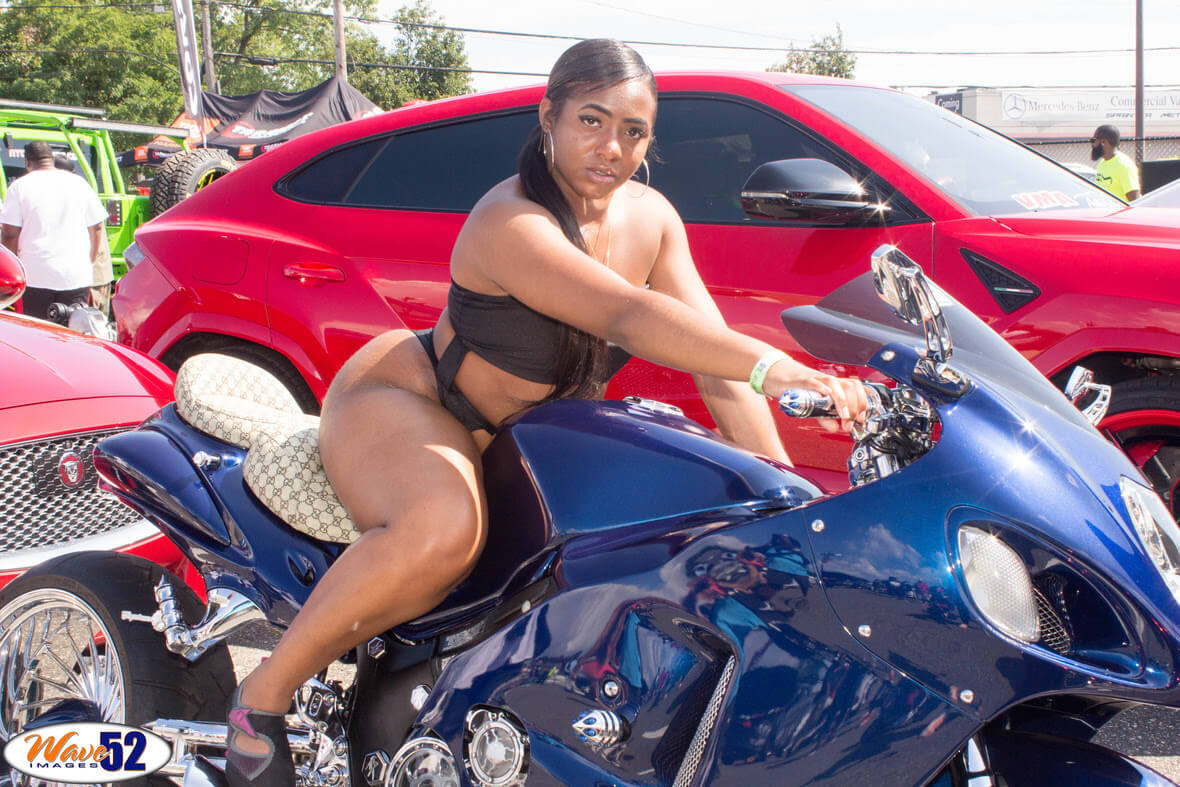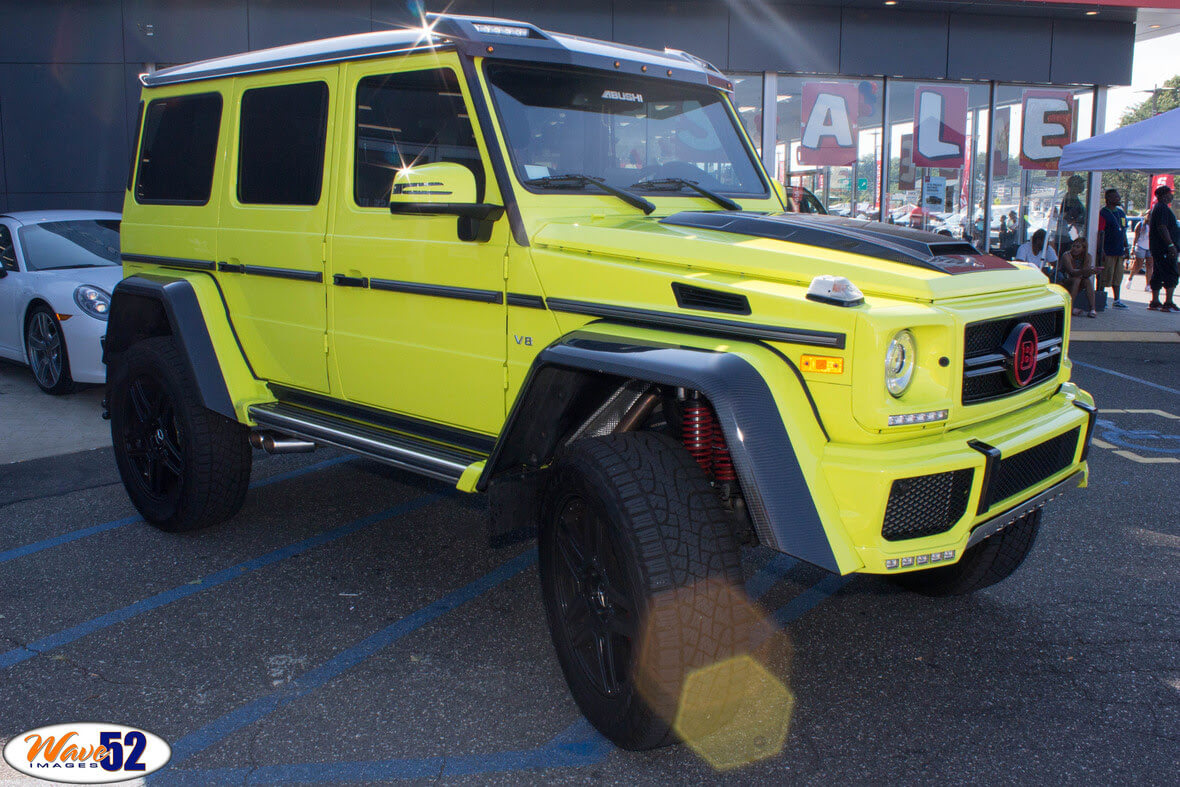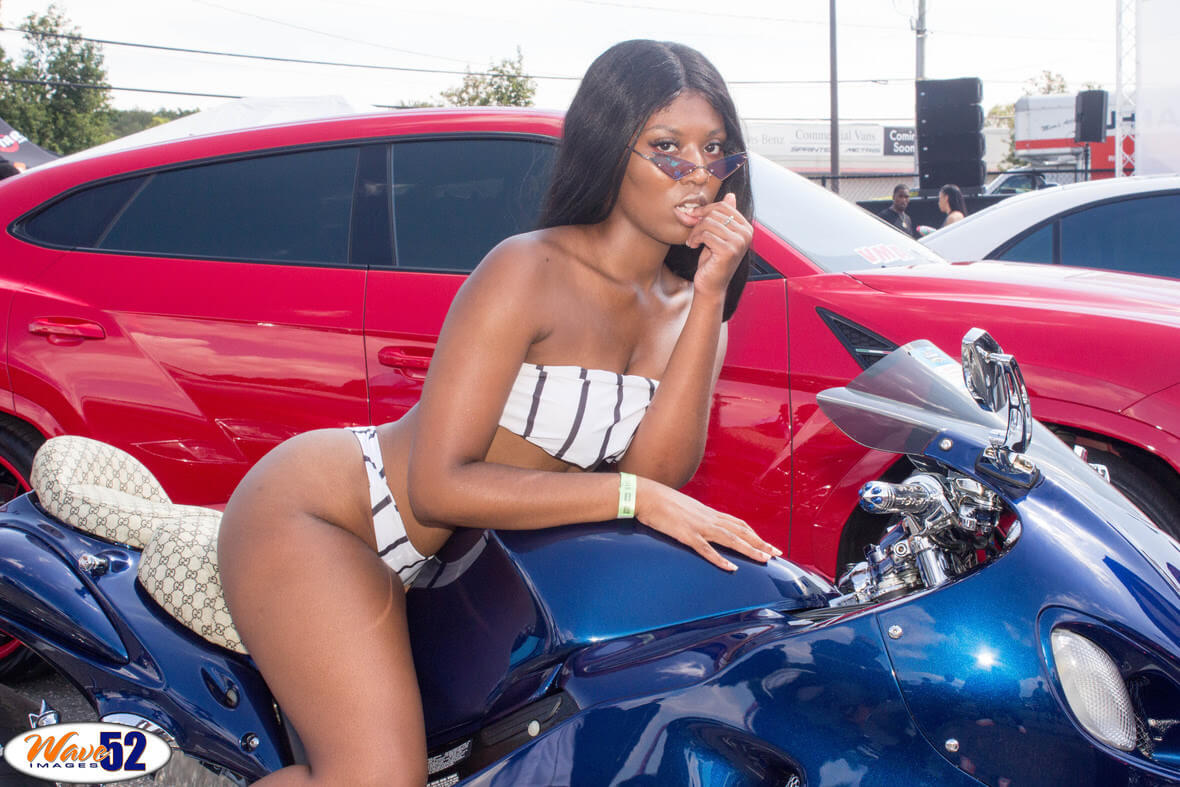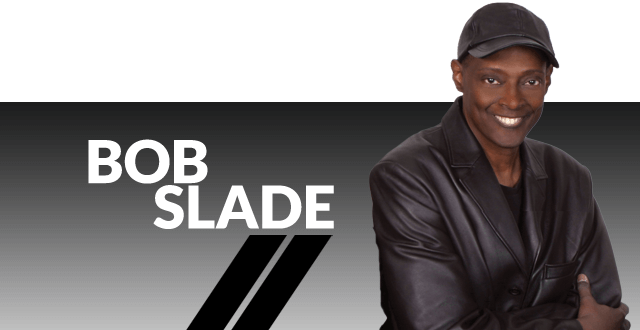 The WBLS/Hot 97/WLIB family mourns the passing of Bob Slade.  Bob passed peacefully Sunday after being hospitalized for illness relating to long-term kidney disease.  Bob Slade who's real name was Robert McCants served the Greater NYC Radio community for over 40 years.  He mentored journalists and on-air talent, embraced the artist community all while championing those in our area without a voice.Harlem native Bob Slade's original dream was to become an actor. He attended Queens College where he studied acting, and he was a member of the Negro Ensemble and the Harlem YMCA Theater Group. While partaking in his dream to act, he discovered an interest in radio while he was performing in various off-Broadway shows.He began doing news radio in 1971 at a Long Island radio station, and then he proceeded to a radio station in Upstate New York. It was in 1980 that Bob joined the WRKS-FM family and became the News Director.Bob's ability to answer almost any question regarding entertainment, sports, music, past events, and current affairs has made him the office historian. His diverse knowledge on Black History and the Women's movement is simply impressive; he is a man who definitely knows his stuff.Bob has won two Achievement In Radio Awards; one for the Best NightTime Show, and the other in 1997 for Soul Beginnings. He also received the 1998 Award for Public Affairs for "Open Line." Bob was also the recipient of the Peabody Award for "The Rise and Fall of the Vee-Jay," and two Armstrong Awards from Colombia University (one of them was for his documentary on the history of Black music). Other awards he received were CEBA, United Press International, and International Radio Festival of New York. Bob has accomplished a lot in his life and his accolades are endless.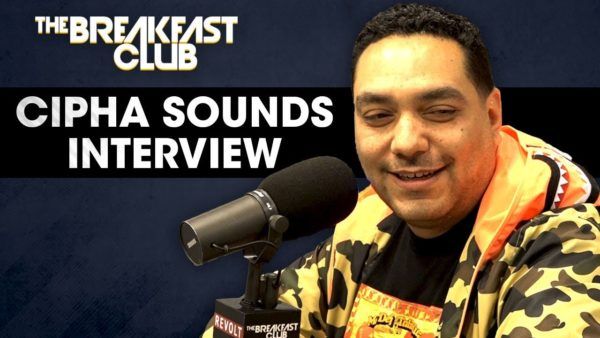 The Breakfast Club Radio Show Interviews Cipha SoundsCipha Sounds stops by The Breakfast Club Radio Show to talk leaving his radio gig to pursue comedy and much more: - Mentoring Yee
- Do you miss radio?
- Why did you do mornings?
- Fun fact: Offered job at Power
- How Hot 97 did him dirty
- Envy breaks down their history
- Breaking Rihanna, Rick Ross, and Clipse's "Grinding" on the radio
-How he started the first podcast ever
- History with K Foxx
- VH1's Hot 97 Show
- Did Breakfast Club shake up Hot 97?
- Telling bad jokes
- Mister Cee
-His food addiction
- Stand up Comedy
- Tru Tv Show
- Why are you and Jay so tight?
Radio Facts:
Circle of Sisters, presented by AARP New York & hosted by Emmis New York's WBLS-FM 107.5, your #1 source for R&B, 1190 WLIB-AM, your home for Gospel & Inspiration, and WQHT-FM HOT 97, Where Hip Hop Lives, is the largest
EXPO
in New York City uniting, motivating and celebrating women of color. Some of the biggest names in entertainment, health, food, business and more are scheduled to be at this year's event, taking place on Saturday, October 15th and Sunday, October 16th at the Jacob Javits Center in Manhattan. Sit-in on a special one-on-one panel with television host & news broadcaster, Robin Roberts, as she discusses her illustrious career and how she continues to be at the top of her game, and then head over to the MetroPlus Performance Stage to see shows & presentations all day long, including special guest appearances by singer/songwriter, Joe, actor/singer, Rotimi, and singer/producer, Mario!If you're in the mood for something spicy or savory, stop by the HealthFirst Cooking Pavilion where celebrity chefs Bobby Brown, Pat Neely, Vonda McPherson, Melba, and more will be whipping up their delectable dishes and passing out samples to attendees, including some special scrumptious vegan recipes from former NBA Champion, Jon Salley. Throughout the weekend, check out the Special Events Hall for larger panel discussions & events such as a talk with Miss USA 2016, Deshauna Barber, who will speak on being the first Miss USA representative with a Military background, and the Ashley Stewart Fashion Show, showcasing the latest fashion trends. And on Sunday evening, the entire event wraps up at the MetroPCS Gospel Explosion, with electrifying performances by Bishop Hezekiah Walker, Tye Tribbett, VaShawn Mitchell, and just added, JJ Hairston, whose new song, "You Deserve It," is lighting up the Gospel charts!Tickets for the
EXPO
are also on-sale now. Tickets are $15 per day in advance, $20 at the door, and can be purchased on CircleofSisters.com. The
EXPO
runs from 10 am to 8 pm on Saturday, October 15th and 10 am to 7 pm on Sunday, October 16th. The MetroPCS Gospel Explosion concert takes place on Sunday, October 16th at 4 pm. A separate ticket is required for the MetroPCS Gospel Explosion concert; however, the concert ticket will also provide access into Sunday's EXPO.
Radio Facts: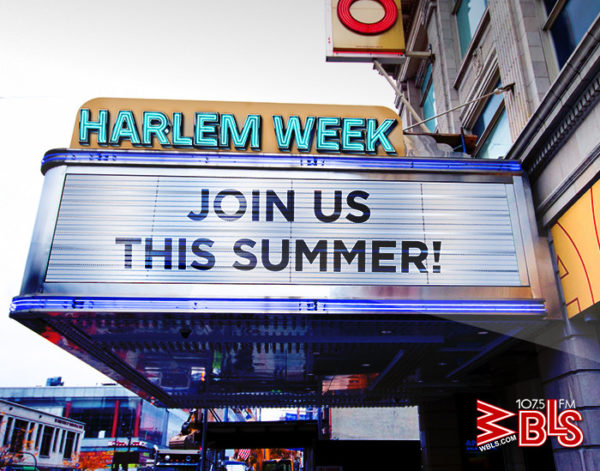 Emmis New York's radio stations WBLS-FM 107.5, your #1 source for R&B, 1190 WLIB-AM, your home for Gospel & Inspiration, and WQHT-FM HOT 97, Where Hip Hop Lives, are the official radio sponsors of
Harlem Week
2016. Now in its 42nd year,
Harlem Week
is a celebration of the history, culture, arts, entertainment and more that Harlem has to offer. Emmis New York's stations will be on-site at multiple events during several of the experiences:A GREAT DAY IN HARLEM ON 7/31 – WBLS & WLIB kick off
Harlem Week
with the Greater Harlem Chamber for "A Great Day in Harlem". On Sunday, July 31st, beginning at 12pm at Grant National Park, come check out dance, art, food, and fashion exhibits, plus, tributes to Pastor Donnie McClurkin & Bishop Hezekiah Walker, as well as the concert under the stars starring Ray Chew along with a special performance from Eddie Levert of the O'Jays!SUMMER IN THE CITY ON 8/20 – Join WBLS & HOT 97 will be at Harlem Week's "Summer in the City" on Saturday, August 20th at the St. Nicholas Stage at 136th Street. Don't miss out on the tribute to Vaughn Harper, Fashion Show, and special artist appearances from V Bozeman, Renee' (Zhane') Neufville, and Eric Benet.HARLEM DAY ON 8/21 – All of Emmis New York will be on-site at "Harlem Day" on Sunday, August 21st at the 5th Avenue Stage. Come see a tribute to Charles Rangel, Dancing in the Streets tribute to Prince and NY Artist "Will Traxx", and special artist appearances from "Made in Tokyo" and legendary R&B great Will Downing. Plus, Matthew Knowles will premiere his new girl group!"
Harlem Week
is a tradition for WBLS and NYC that continues to evolve," states Skip Dillard (WBLS and WLIB), Program Director of WBLS 107.5/WLIB 1190. "We're ready for another amazing month of
Harlem Week
festivals, events and initiatives!"