This past weekend, I went and purchased a bunch of Vinyl records and I was reminded of "The record store experience" that I once cherished.
A Quick Look Back
Originally posted May 30, 2011
Radio Facts - One of the fondest memories I have as a kid growing up in Buffalo, N.Y., ended up being my career choice as an adult. As of this writing, for more than 20 years now. My parents both knew how much I LOVED going to the record store. My father, I could tell, was not impressed with the experience but he got a kick of the fact that I got such a kick out of it but my mother was/is a music lover too so it was more of an adventure with her.
Record Labels, Radio Stations and Retail worked together hand in hand as a great well-oiled music machine to lure the public to love music and the experience of buying it. Blacks were very dependent on "Black" (now called "Urban") radio stations for music and a whole lot more ... and black radio came through.
RECORD STORES
Audrey's and Dells was THE record store in Buffalo, NY and Doris Records was another popular store. The first thing I remember was the various weekly colored lists from WBLK or WUFO on the glass desk at the record store. WBLK had a chosen single that they called the BLK Pick (Blick Pick) of the week and that was usually a huge hit.
The Record Store was my "candy store" and I was blown away by the huge plethora of new 45s behind the counter on the wall in alphabetical order by the artist. We ALWAYS had to use those Top 40 sheets for reference for records we could not remember the names of. Of course, this was a time when the big Rs worked in unison (Retail, Record Labels and Radio Stations). Record stores were my first experience with incense.
They always had it burning when you walked in. The whole record store experience was the closest I could get to the music industry at the time and I loved it. I also knew I would eventually make a connection with it one day. I distinctly remember Motown almost always released several singles at the same time and they were always hits.
It was nothing for me to use up my Buy 5, Get 1 Free by getting The Jackson 5, Temptations, Diana Ross, Gladys Knight and the Pips, The Supremes, The Four Tops and/or Marvin Gaye. I was always fascinated, like everyone else with Motown artists. Detroit was right up the river and it was always the best music.
RADIO STATIONS
In those days, even though the local stations had a Top 40 list, the music selections on the station were still ENDLESS, unless a record was a huge hit but it would still take a couple of hours before you heard it again, the DJs were beyond entertaining, very personable, passionate and they were hustlers and huge local stars. Being on the air was just a mere platform for them but an important one as they worked their own outside deals and they made MONEY. It was the very reason I wanted to get into radio.
When a concert came to town it was always a popular DJ hosting the show (back then DJs were able to negotiate their own deals, program directors were not taken as seriously as they are today (if there was even one at appointed at the station) EVERYBODY in the neighborhood would play the radio on their stereos while they chilled around the house, had company over or were on the porch sitting in a lawn chair with a beer in their hands after dinner.
There were also conscience community-oriented talk shows on many Black stations like WBLK's Express Yourself (instead of the Quiet Storm) which gave the community an opportunity to talk about important issues.
It has truly been YEARS since I have seen or heard anyone playing a radio station in their home or apartment (sans Sirius and XM which I do play myself). While the advent of technology plays a large part in that, I have to admit, I am surprised that so many commercial stations continue to do so well in this current radio climate.
RECORD PLAYERS:
For as long as I can remember, I have also been fascinated with the mechanics of a record player and for a while, I was a collector of record players as an adult. I still can't resist going to Goodwill every now and then to buy one that someone gave to them especially one from the 60s. The absolute BEST period for home stereos. At present, I don't have a record player because I sold the one I had before I moved from Atlanta but I plan to buy one soon.
Thank God there still a HUGE record store in Hollywood (Amoeba Music) that I can go to for a TON of vintage albums for 99 cents each.. a lot of them NEVER PLAYED. Sometimes I go with several adult friends and we can spend hours cracking up while looking at various album covers and reminiscing. Who can deny the great experience of flipping through albums in a bin to look at all the creative artwork and to flip it over to see what cuts are on the album and the credits?
As time went on the 8 track died (which I never liked anyway) then the cassette (which I also never liked) then vinyl (what the hell is wrong with the labels, I thought) CDs have never done it for me. There was a time while working in the industry, I had over 10,000 full-length CDs but they took something away from the music experience for me. Now that CDs are phasing out the mp3 is, without question, making and saving the labels a ton of money but now music can only be heard not seen, touched or held.
There is speculation that a whole new generation of young music lovers are developing a fascination with vinyl. This is literally, no pun intended, music to my ears.
As the internet continues to make us less and less one-on-one in our daily experiences and more isolated in our homes and apartments, certain outlets have to remain intact in order for us to have a reason to leave the house at all.
Today, record labels complain about Black radio's 30 song playlists with little or no room for the introduction of new artists and retail is virtually gone. While I am still not totally familiar with the Pandora experience, they appear to be making quite a splash.
Radio seems less than concerned about internet technology and many stations don't even bother to update their websites. Could this all change in an instant if someone comes up with a stellar idea for internet radio? We'll know by next year when Internet radio will have an opportunity to gain mobile audiences when they are placed in more and more cars.
In the meantime, whatever technology has to offer in the near future, I would love for the younger generation or Black radio Radio DJs to experience what it's like to run their own show and market themselves.
I don't hear the passion and the energy I once heard and I know the reason is the overall homogenization of Black radio. Finally, I would love for the new generation of record buyers to have an opportunity to have more visual and public record store experience a few times.
I don't expect the industry to ever go back to being what it was in the 60s and 70s but I am concerned that today's radio is resting too hard on its laurels and it may be taken by an unpleasant and possibly unrecoverable surprise.
Julia Michaels From Justin Bieber's songwriter to breakout star. Watch ABC's Nightline Profile HERE! (Post & Share) Julia Michaels sits with Nightline's Chris Connelly to talk about her rise from songwriter to breakout artist.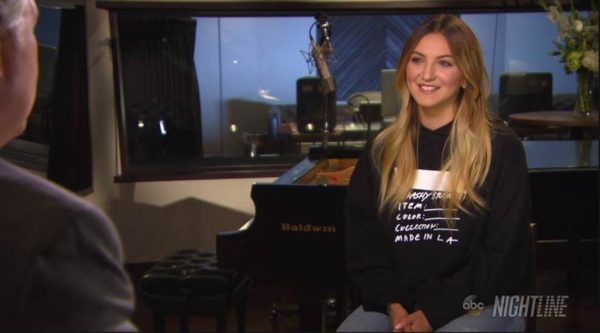 JULIA MICHAELS quickly cemented herself as the biggest global breakthrough artist of 2017 with the release of her multiplatinum-selling debut single, "Issues."
With worldwide consumption approaching 7 million, "Issues" is the best-selling song by a new artist released in 2017, according to Nielsen Music. It is also the highest on-demand audio streaming song by a debut artist this year. As a songwriter, she has co-written seventeen titles that have charted on the Billboard Hot 100, eleven of which have hit the Top 40, including "Issues." "Issues" reached #4 on both the iTunes US Top 200 Songs Chart and US Top Pop Songs Chart, and is the first song to reach the Top 5 at Top 40 radio by a debut artist with a 2017 release. "Issues" went Top 10 on iTunes in over 50 markets worldwide, and has been certified 3x platinum in Sweden, 2x platinum in the U.S., Norway, Australia, and Canada, and certified platinum in the UK, Belgium, Netherlands, Italy and Gold in Spain, France, Denmark, Brazil and Germany. This Summer, Michaels' released NERVOUS SYSTEM, her self-professed debut "mini-album." Upon its release, the seven-song set soared to #2 on iTunes' US Top Pop Albums Chart. Her work continues to garner widespread recognition. During 2017 alone, she garnered award nods at the American Music Awards (New Artist Of The Year), MTV VMAS (Best New Artist), Billboard Music Awards (Top Covered Artist), Teen Choice Awards (Choice Song: Female and Choice Breakout Artist), and more. Michaels remains an in-demand collaborator, she is currently featured on Maroon 5's new album on a song called "Help Me Out," and will be featured on Clean Bandit's upcoming single "I Miss You," both songs she also co-wrote. Moreover, she's a powerful presence on stage, set to join both Shawn Mendes and Niall Horan for upcoming dates on their worldwide tours. Prior to making her debut as a solo artist, JULIA MICHAELS became one of pop music's most in-demand songwriters, co-writing a string of Billboard Hot 100 hits alongside Justin Tranter including smashes like Justin Bieber's "Sorry," Nick Jonas ft. Tove Lo "Close," Selena Gomez's "Good for You" [feat. A$AP Rocky] & "Hands To Myself," Hailee Steinfeld "Love Myself," Britney Spears "Slumber Party," Gwen Stefani's "Used To Love You," and Linkin Park's "Heavy." Recently released works include Selena Gomez's "Bad Liar," Ed Sheeran's "Dive," John Legend's "Surefire," Justin Bieber & BloodPop®'s "Friends," with new titles on Jessie Ware and P!nk's newly released albums. The cumulative worldwide stream count for songs MICHAELS has co-written exceeds 10 billion to date.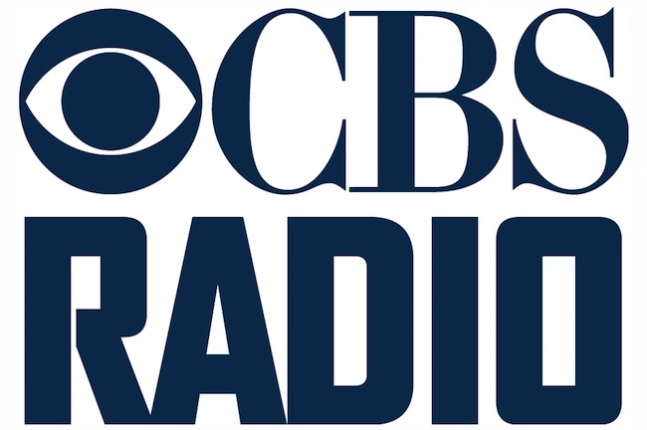 CBS RADIO Los Angeles has reorganized some of its top programming brass to further bolster the cluster's music stations. 
Chris Ebbott
, currently program director of classic hits station K-EARTH 101.1, will now also oversee
Top 40
station 97.1 amp. The move allows the cluster's Senior Vice President of Programming, 
Kevin Weatherly
, who until now has served as the station's PD, to focus more broadly on the strategic direction and approach of the market's five music formats. In addition to K-EARTH and AMP, the cluster includes 94.7 The Wave (KTWV-FM), the legendary alternative station
KROQ
and adult hits 93.1 JACK FM (KCBS-FM). In addition to his duties as SVP of Programming for CBS RADIO, Weatherly will continue to serve as program director of
KROQ
and JACK. He also works closely with CBS RADIO's corporate programming team, advising on the Company's bevy of diverse CHR and rock music initiatives and serving as format captain to its portfolio of rock, alternative and adult hits stations across the country. Ebbott reports to Weatherly and Dan Kearney, Senior Vice President/Market Manager, CBS RADIO Los Angeles. Weatherly reports to Kearney and Chris Oliviero, Executive President of Programming, CBS RADIO. "Chris and Kevin are masterful program directors at the top of their field," said 
Kearney
. "This move will further strengthen 97.1 AMP, making it a standout
Top 40
competitor in Los Angeles, while boosting the overall performance of our entire cluster." "Chris is an established programmer and has done an amazing job with KRTH the past few years," added
Weatherly
. "His experience and leadership make him the perfect choice to take on the day-to-day programming responsibilities at amp Radio" "It's an exhilarating time to take on such a
popular
and well-respected station as 97.1 amp in one of the most competitive markets in the country," commented 
Ebbott
. "I'm looking forward to working with the team to explore new opportunities that will help us grow the audience both on and off the air. I'm excited to work alongside Kevin, Dan and Chris and grateful that they've entrusted me to oversee the second station." 97.1 amp is home to top LA radio personalities including Carson Daly, Booker and McCabe, as well as local events including the Electric Summer Pool Party series and AMPLIFY EDM concert. amp is also the local host of CBS RADIO's national concert, "We Can Survive" which raises awareness and funds for national breast cancer awareness through a partnership with the
Young Survival Coalition
.
CBS RADIO SIGNS MICHAEL MARTIN TO MULTI-YEAR CONTRACT RENEWAL
Martin Will Continue to Serve as the Company's SVP of Programming and Music Initiatives, and Program Director of San Francisco Stations KMVQ-FM and KLLC-FM 
NEW YORK, NY, October 20, 2016
– CBS RADIO has signed
Michael Martin
to a multi-year contract renewal as the Company's senior vice president of programming and music initiatives, and program director at San Francisco's
Top 40
station KMVQ-FM, and Hot AC station KLLC-FM. Martin also serves as CBS RADIO's
Top 40
format captain. As the SVP of programming and music initiatives, Martin taps into his strong label and artist relationships to program live national events for CBS RADIO, including
this Saturday's
"We Can Survive" concert featuring Bruno Mars, Ariana Grande, Charlie Puth, G-Eazy, Meghan Trainor, OneRepublic, and Pitbull. Martin also leads the efforts for CBS RADIO's "Stars and Strings" (
Nov. 9
), "The Night Before" and "Sun.Pool.Fun" concerts that run throughout the year and in various cities across the U.S. "Since the creation of this important position less than three years ago, Michael has reshaped and evolved the dynamic partnership between our stations, artists, labels and managers," said
Chris Oliviero
, Executive Vice President, Programming, CBS RADIO. "His leadership, his relationships and his respected reputation has helped rewrite the playbook on how radio continues to create for fans many of the best and most memorable moments in music." Based in San Francisco, Martin is an instrumental member of the senior leadership team within the market, serving as the program director at KMVQ-FM and KLLC-FM. For both stations, Martin oversees the daily music line-up as well as local live events, including KMVQ's
December 3
"Triple Ho Show," featuring Justin Bieber, Britney Spears, Backstreet Boys and more. Finally, Martin also serves as CBS RADIO's
Top 40
format captain, advising all of the Company's
Top 40
stations on the hottest artists, albums and chart-topping songs of the genre. "Michael is a true programming leader – a skillful music curator and content creator who keeps our listeners engaged, which in turn drives ratings and builds ad revenue," said
Doug Harvill
, Senior Vice President and Market Manager, CBS RADIO San Francisco. "We're incredibly lucky to have him." "I'm incredibly proud to be part of this amazing team with Chris Oliviero and Andre Fernandez at the helm," said
Martin
. "Every day I get to do what I love and I get to do it with the best in the business. I'm excited about what's around the corner and am so glad I'm a part of it!"