The National Music Publishers' Association (NMPA), the Nashville Songwriters Association International (NSAI), the Songwriters of North America (SONA), and SESAC today announced they have agreed to work together to support the Music Modernization Act (MMA). The broad coalition demonstrates an unprecedented commitment by the industry to support songwriters and music publishers, who will benefit from the bill's ultimate passage, resulting in the most comprehensive reform to the music copyright business in generations. The MMA improves how songwriters are paid by digital streaming services. The bill creates a single mechanical licensing entity which will establish an open, transparent copyright ownership database that will be overseen by music publishers and songwriters and paid for by digital services. At the encouragement of Senators deeply involved in the legislation and recognizing the importance of the MMA for the future of the music industry, the parties have endorsed a provision under consideration by the Senate to amend the Mechanical Licensing Collective's (MLC) administration of voluntary licenses outside the scope of the Section 115 compulsory license in order to ensure private vendors can continue to participate in the music market, maintaining competition which is beneficial to songwriters and producers. All parties have enthusiastically agreed and respectfully request the Senate pass the MMA.
Radio Facts: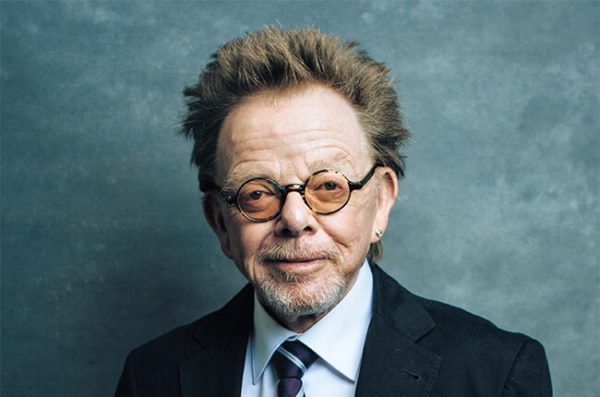 ASCAP President Paul Williams sent out a message to members about the DOJ's 100% licensing proposal. Let's just say he wasn't happy about the decision. Read his letter below.
As a songwriter, words are my bread and butter. But I've spent the past week struggling to find the right words to express how disappointed I am by ASCAP's recent meeting with the US Department of Justice regarding our consent decree.
I know many of you share my frustration with this process. Songwriters have been disadvantaged in the marketplace by a regulatory structure that was conceived in a very different era. We went to the DOJ seeking their help to update the consent decrees. Instead of making the necessary modifications, we have been saddled with a disruptive proposal that ignores songwriters' concerns for our future livelihoods in a streaming world, serves absolutely no public interest and creates confusion and instability for all of us who depend on the efficiencies of collective licensing.
This, even after thousands of you provided comments to the DOJ on your perspectives as professional music creators. It is as if the DOJ saw songwriters struggling to stay afloat in a sea of outdated regulations and decided to hand us an anchor, in the form of 100% licensing, instead of a life preserver.
I am so grateful to those of you who generously and fearlessly gave of your time and participated in this process. I know you must feel like your voices were not heard. But I am telling you, it has made a difference.
This process and this fight are far from over. Rest assured, because so many of you were willing to take a stand on these issues, we have gained important allies in Washington who are committed to standing with songwriters.
ASCAP and BMI are continuing our discussions with the DOJ about our consent decrees. ASCAP is also working closely with BMI and the entire songwriting and publishing community as we evaluate all of our options and carefully consider the best path forward. We have a team of legal experts, effective advocates in DC, an incredibly strong management team under the direction of our CEO Beth Matthews, and, of course, the guidance of your dedicated elected writers and publishers on the ASCAP Board.
As we continue to work to modernize music licensing, we must remember what has sustained ASCAP and set us apart for more than 100 years. We are a non-for-profit collective of music creators - an organization owned and run by our members. Everything we do is in the best interests of our songwriter, composer and music publisher members. That has always been our strength and that will be our strength going forward.
Sticking together as music creators, ASCAP has managed seemingly insurmountable challenges in the past. And we've withstood them all, preserving our rights and our livelihoods while moving the industry forward in the process.
There is no doubt in my mind that when we look back on this chapter in our history, we will be able to say that we did it once again.
In the meantime, we are working closely with our allies in DC. I give you my word that we will keep you informed as the process moves forward. I know many of you are eager to know what you can do, and we will have more to share on that front very soon. We know we can count on you to stand with ASCAP and stand with songwriters.
Yours in solidarity,
Paul
Radio Facts: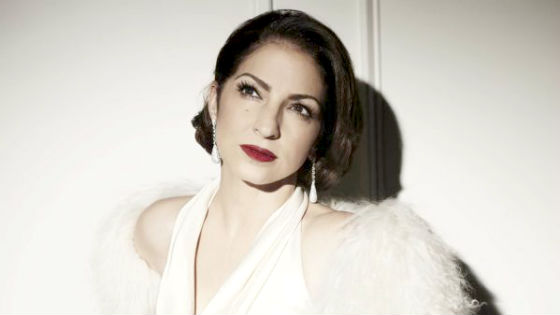 Broadcast Music
Inc. is proud to announce that five of its top-tier Latin music affiliates have been nominated for induction into the Latin
Songwriters
Hall of Fame
in 2014. Of the five, two
bmi
Icons were nominated: Gloria Estefan and Juan Luis Guerra, while Alvaro Torres, BMI's 1994 Latin Songwriter of the Year, earned a nomination in the Singer/Songwriter category. On the composer front, the creator of the
Mission Impossible
theme, Lalo Schifrin, and salsa great
Johnny Ortiz
also received nominations. The LSHOF, founded in 2012 by legendary writers Desmond Child and Rudy Perez, works to "educate, preserve, honor and celebrate the legacy of the greatest Latin songwriters from all over the world" - and all of the
bmi
nominees certainly fit the bill. Voting runs through midnight April 27, 2014, and can be accessed here. The inductees will be announced April 28, 2014, and will be formally inducted at the 2nd
Annual La Musa Awards
later this year.
Radio Facts: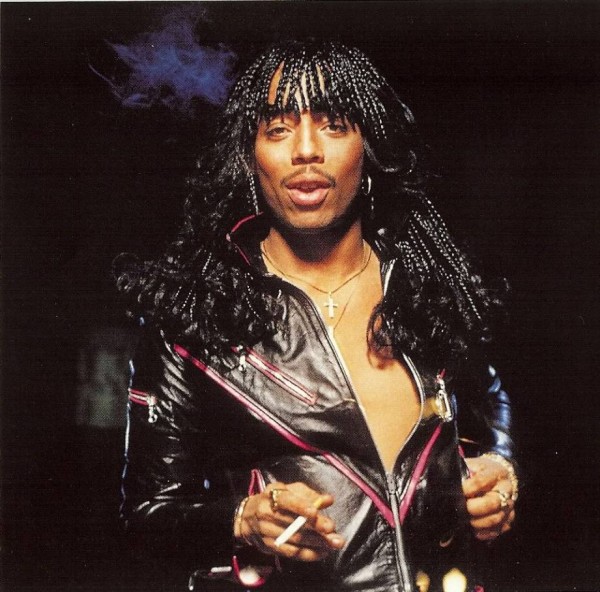 Songwriters
tend to be clever individuals and the power of the metaphor is used often in every genre of music. But their are a few artists/songwriters that take the concept of the metaphor to another level when their entire song is a metaphor for something else. Here are 7 songs that definitely stand up to the metaphor challenge. (Click Next For the Next Song)
7. Buddy
"Buddy" is the third single released by De La Soul from their album 3 Feet High and Rising.The song was also famous for featuring the major members of the Native Tongues posse, including Q-Tip of A Tribe Called Quest, Jungle Brothers, Queen Latifah and Monie Love. Most people think Buddy means sex or a woman but it really just means body and body of all kinds. (Click Next For the Next Song)
6. Me and My Girlfriend
"Me and My Girlfriend wasn't even a single from Tupac's The Don Killuminati: The 7 Day Theory album but it gained some popularity due to the reference he was making to his gun. The album was the fifth and final studio album by Tupac Shakur before his death. The album was released after he died but the song was so popular, Jay-Z used Tupac's lyrics "All I need in this life of sin is just me and my girlfriend" for his Bonnie and Clyde 03' song featuring Beyonce. (Click Next For the Next Song)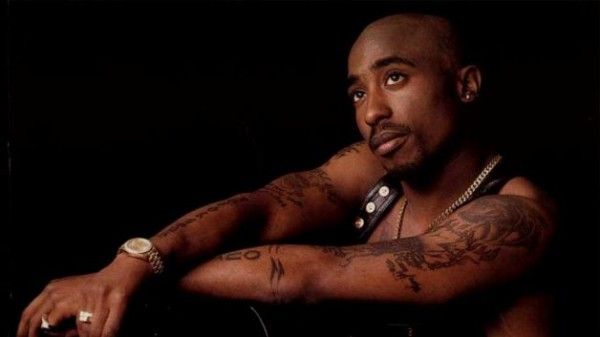 5. Ignition Remix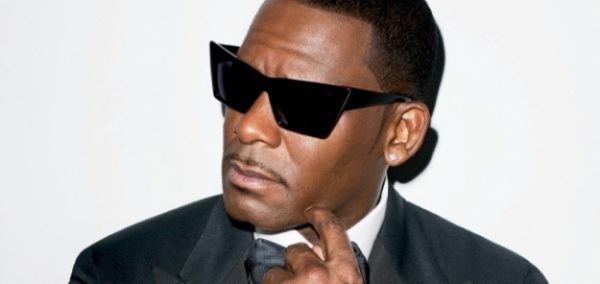 "Ignition (Remix)" is a song written and produced by R&B singer R. Kelly from his 2003 album Chocolate Factory. R Kelly may just be the king of metaphors because he always comes up with crazy, funny, and interesting metaphors for everything. But in this particular song he is basically comparing driving a car to sex. "So give me that toot toot and let me give you that beep beep..." (Click Next For the Next Song)
4. You Remind Me of Something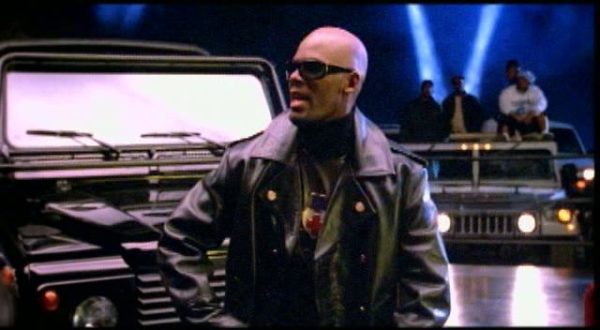 "You Remind Me of Something" is the title of a number-one R&B single by singer R. Kelly. As the lead single from his self-titled album, the hit song was the fourth song from Kelly to reach number-one on the US R&B chart where it stayed for a week, and peaked at number four on the Billboard Hot 100 chart. Again R Kelly uses his pen to compare love making or a female to his jeep. (Click Next For the Next Song)
3. Mary Jane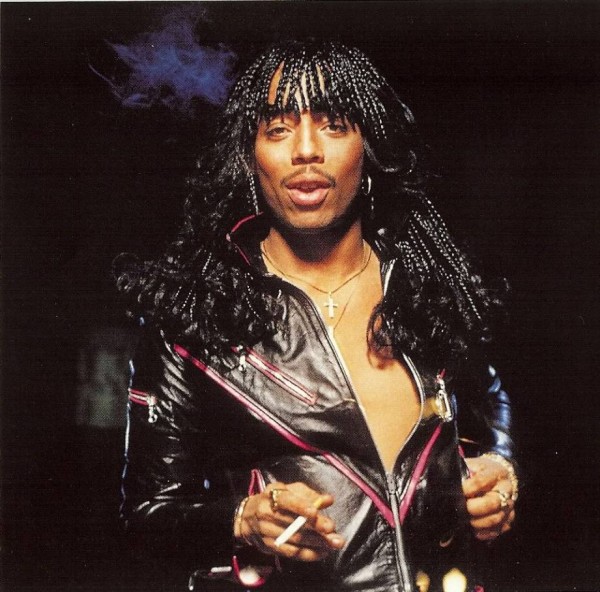 Who wants to smoke one with one with the ole' boy Rick James? Of course it seems as if Rick is talking about a special young lady but this song may be the all time favorite song of weed heads around the world. "Mary Jane" is a song by American funk singer Rick James. It was released in 1978 as the second single from his debut album Come Get It!. The song peaked in the top five on the R&B charts in the United States in 1978. Also Bustin' Out of L7 was a song about leaving Buffalo, New York for greener pastures. L7 was the box or the square and of course Bustin' Out meant leaving it. (Click Next For the Next Song)
2. I Believe I Can Fly
Once again it's R Kelly. I told you he may be the king of metaphors other than Stevie Wonder. This joint is obviously about achieving your dreams and soaring above your obstacles. "I Believe I Can Fly" is a 1996 song by R&B singer R. Kelly. The song was written, produced and performed by Kelly and was featured on the soundtrack to the 1996 film Space Jam. It was originally released on November 26, 1996, but later appeared in Kelly's 1998 album R. In early 1997, "I Believe I Can Fly" reached number one on the Billboard Hot 100. "I Believe I Can Fly" remains the biggest hit of R. Kelly's career. (Click Next For the Next Song)
1. I Used to Love H.E.R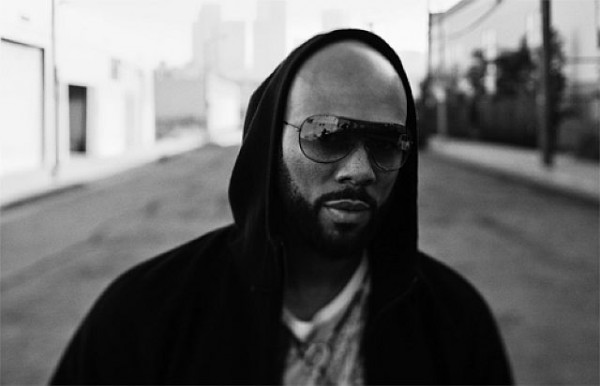 Last but definitely not least, Common's "I Used to Love H.E.R" may literally be one the greatest metaphor songs ever written. The Chitown MC is definitely nice with his pen and no one can deny him that as he cleverly described hip-hop's progression and his love for H.E.R as if the genre was a girl he courted over the years. "I Used to Love H.E.R." is a hip hop music song by the Chicago-born rapper Common. Released on the 1994 album Resurrection, "I Used to Love H.E.R." has since become one of Common's best known songs. Produced by No I.D., its jazzy beat samples "The Changing World" by George Benson
Radio Facts: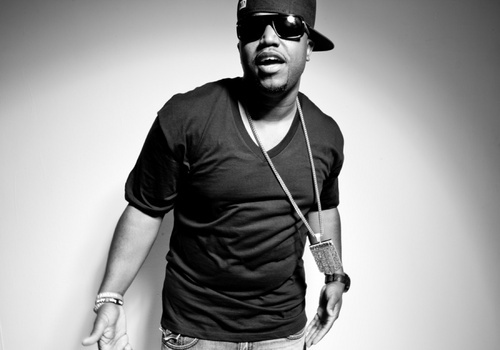 You often hear people say songwriting is where the money is in the music industry. That is true is a sense but producing can be even better depending on your deal. No matter what you do, make sure that publishing is right. Publishing is where the money is! With that being said, check out this list of some of the top Black songwriters in the game that should be receiving some pretty good
checks
based off their catalogue of songs they have written for others and possibly themselves as well. (Click Next For the Next Songwriter)
10.Kevin "K.C." Cossum
Originally from Orlando, FL, Kevin has written songs and/or hooks for artists such as Mary J. Blige, Usher, Rick Ross, Chris Brown, Rihanna, and a host of others. He signed a publishing deal with Warner/Chappell a few years back and he hasn't stopped since. He is working on his own music and just recently worked with Justin Bieber. (Click Next For the Next Songwriter)
9.Rico Love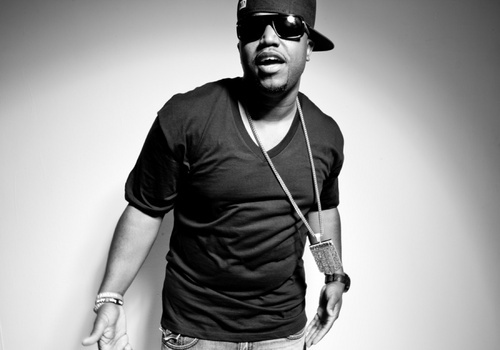 Richard Preston Butler, Jr. better known as Rico Love was born in New Orleans but he was raised partially in Milwaukee, WI as well as Harlem, NY. He is a singer-songwriter and record producer. Love wrote and produced hit records such as Usher's "There Goes My Baby" and "Hey Daddy (Daddy's Home)", Nelly's "Just a Dream" and "Gone", as well as Beyoncé Knowles' "Sweet Dreams". (Click Next For the Next Songwriter)
8.Sevyn Streeter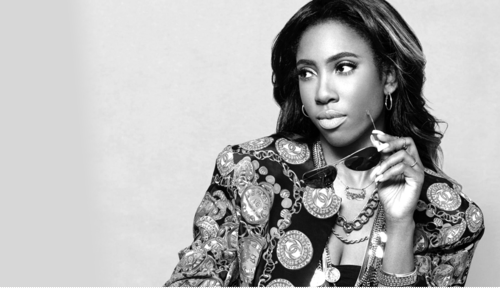 Amber Denise Streeter known by her stage name Sevyn Streeter, is a singer–songwriter, best known for being a member of the girl groups TG4 and RichGirl. She has written songs for artists such as Brandy, Kelly Rowland, Alicia Keys, Fantasia, Ariana Grande, and Tamar Braxton. Currently signed to Atlantic Records, her debut EP entitled Call Me Crazy, But... is scheduled to be released on November 5, 2013. She was also a co-writer on Chris Brown's "Fina China," which is the jam. (Click Next For the Next Songwriter)
7.Stacy Barthe
Stacy Barthe is a singer-songwriter from Brooklyn, New York City, New York. She is a Grammy-nominated songwriter and signed a publishing deal to Universal Music Publishing Group by Ethiopia Habtermariam, in 2007. I have actually met Stacy a few times and she is always a sweetheart and loves to wear Jordan's but her song credits are ridiculous. She has written for Britney Spears, Rihanna, Katy Perry, T.I., Brandy, and most recently Miley Cyrus on her new album "Bangerz." (Click Next For the Next Songwriter)
6.Livvi Franc
Olivia Charlotte Waithe, better known as Livvi Franc, is a British-Barbadian singer-songwriter. Franc has written for Christina Aguilera, Rihanna, Kelly Clarkson, Ciara, Jordin Sparks, and the list goes on and on. She should be enjoying some nice checks! (Click Next For the Next Songwriter)
5.Frank Ocean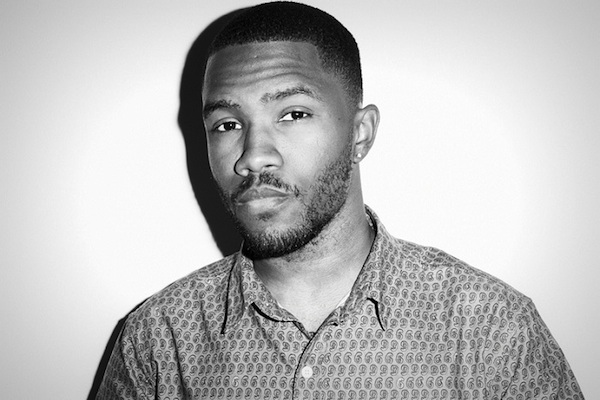 Christopher Francis Ocean better known by his stage name Frank Ocean, is a singer, songwriter and rapper from New Orleans, Louisiana. Ocean started his career as a ghostwriter for artists such as Brandy, Justin Bieber, and John Legend so he was making some good money but not receiving the notoriety. After working with other artists like Beyonce, Jay Z, and Kanye his checks are looking great as ever and since he is an artist that writes his own material, I'm sure he made a decent amount of money from his own material as well. (Click Next For the Next Songwriter)
4.Planet VI (formerly known as Rock City -Theron and Timothy Thomas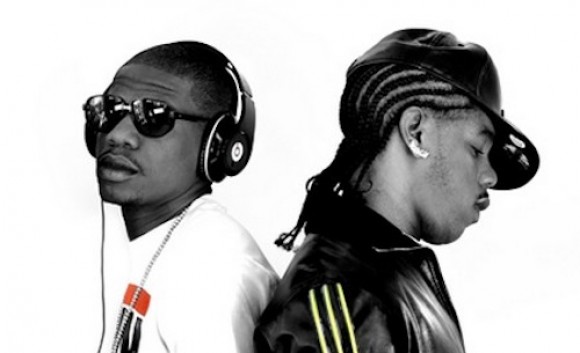 Theron and Timothy Thomas are not only brothers, but they are an American R&B, pop and reggae fusion duo. In 2006 they secured a recording contract with Geffen Records and Akon's Kon Live Distribution imprint. They have written a string of hit singles for artists such as Rihanna, Justin Bieber, Chris Brown, Jennifer Hudson, R. Kelly and Akon, among many others. Their most recent credits included Miley Cyrus' "We Can't Stop." They are making some serious money. (Click Next For the Next Songwriter)
3.Ester Dean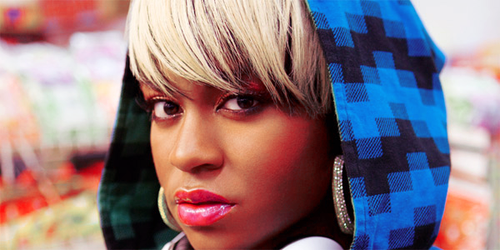 Ester Renay Dean is a songwriter, singer, rapper, and record producer. Her 2009 single "Drop It Low" featured singer Chris Brown. Dean has also co-written songs for many artists including Christina Aguilera, Katy Perry, Keri Hilson, Beyoncé, Priyanka Chopra, Mary J. Blige, Nicki Minaj, Kelly Clarkson, Ciara, The Pussycat Dolls, Usher, Kelly Rowland, Girlicious, Rihanna, R. Kelly, Britney Spears, and Selena Gomez. You name the artist and she has written for them. (Click Next For the Next Songwriter)
2.The Dream -Terius Youngdell Nash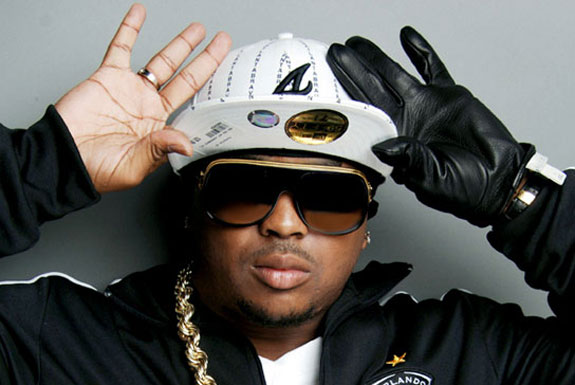 We all know the Dream as an artist but his songwriting is ridiculous and keeps his pockets full. Nash has written and produced songs for many other notable R&B, hip hop music, and pop artists, including J. Holiday, Usher, Yung Joc, Jesse McCartney, Mariah Carey, Ciara, Brandy, Diddy, and Mary J. Blige. His most notable hits are "Me Against the Music" (2003) for Britney Spears, "Umbrella" (2007) for Rihanna, "Single Ladies (Put a Ring on It)" (2008) for Beyoncé and "Baby" (2010) for Justin Bieber, as well as for his acclaimed releases as a solo artist. He also wrote the hook for Jay Z's "Holy Grail," so the check just keep coming for this dude. (Click Next For the Next Songwriter)
1.Shaffer Ne-Yo Smith
Do I really have to list this guy's list of songwriting credits? No, really? I will just say he has written for everybody and he still continues to do so. He just wrote TLC's new song, "Meant to Be." This man's publishing checks have to be astronomical. Enough said!