Fathom Events Launches Diamond Diana Celebration for the Legendary Diana Ross' 75th Birthday With a Special Event in Cinemas Worldwide
The Event Features a Remastered Version of Diana Ross: Live in Central Park
2019 will be remembered as a milestone in history with a year-long Diamond Diana Celebration, marking the 75th birthday of the legendary Diana Ross.
Fathom Events will launch the festivities on her birthday, 

March 26

, with an exclusive two-day, global theatrical release of 

Diana Ross

: Her Life, Love and Legacy

 featuring 

Diana Ross

: Live in Central Park

. The iconic concert event documented in 

July 1983

 will screen across 

North America

, 

South America

, 

Europe

 and 

Australia

 (additional dates vary by territory). The Fathom event is executive produced by Ms. Ross and produced by music and media producer 

Spencer Proffer

 of Meteor 17. 

Diana Ross

: Live in Central Park

 was originally directed by the award-winning 

Steve Binder

. This new presentation will feature never-before-seen footage with inspired, heartfelt messages from the Ross family, including sons Ross and Evan and daughters Rhonda and Chudney, with 

Tracee Ellis Ross

 delivering a passionate introduction to the presentation capturing the magnitude of the event. "I am so appreciative of Fathom Events for presenting this screening," said Ms. Ross. "It is one of the most significant and moving and memorable moments of my career. It makes me want to DO IT AGAIN!"

Diana Ross

: Live in Central 

Park was filmed over the course of two enchanting days when nearly 1.2 million people united on the Great Lawn of Central Park to experience a once-a-in-a-lifetime live moment that define a generation. The concert seen around the world showcased the trailblazing entertainer on stage in front of a massive audience of young and old, bringing together all ethnicities and nationalities to experience the voice and heart of 

Diana Ross

. "Hundreds of thousands of fans gathered in 

New York City

 during the summer of 1983, becoming a part of music history," said Fathom Events CEO 

Ray Nutt

. "Now a new generation of fans will have the opportunity to witness one of the world's largest outdoor concerts from their local cinema and relive that momentous time." More details, including screening times, locations and ticketing, will be announced in early 2019. Prior to the theatrical event, Ms. Ross will perform to an audience of millions on the NBC New Year's Eve 2019 TV Special, 

December 31

.
DIANA ROSS  NEW RELEASE DIAMOND DIANA: THE LEGACY COLLECTION NOVEMBER 17
PRE-ORDERS AVAILABLE NOW NEW REMIX OF THE #1 HIT "AIN'T NO MOUNTAIN HIGH ENOUGH" INCLUDED IN THE PACKAGE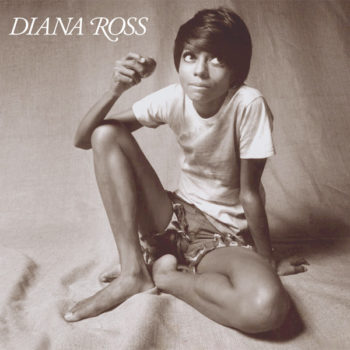 (LOS ANGELES) - Diana Ross' NEW album release, Diamond Diana: The Legacy Collection, is a memorable music journey that celebrates her iconic legacy. The 15-song collection contains some of her biggest hit recordings of her career and will be released digitally on November 17 through Motown/UMe. Diamond Diana: The Legacy Collection also includes as a special gift to her fans an exciting new dance club remix of her #1 hit "Ain't No Mountain High Enough." Pre-orders forDiamond Diana: The Legacy Collection are available HERE.
"I send this special gift to you all. This collection of songs is from my heart to yours and I send my love and thanks and appreciation to you for my joyous amazing journey, it's so much fun," says Ms. Ross.
Diana Ross will receive the Lifetime Achievement Award at the American Music Awards on November 19, during which the show will pay tribute to her remarkable career. Diana Ross' impact in music, film, television, fashion and popular culture is unprecedented. A renowned superstar, she is one of the most successful and influential recording legends and iconic entertainers of all time.
Diamond Diana: The Legacy Collection track listing:
I'm Coming Out

More Today Than Yesterday

The Boss

It's My House

Endless Love *

Upside Down

You Can't Hurry Love **

Touch Me In The Morning

Love Hangover

Take Me Higher

It's My Turn

Why Do Fools Fall In Love

Ain't No Mountain High Enough

Reach Out And Touch (Somebody's Hand)

Ain't No Mountain High Enough - The ANMHE 'Diamond Diana' Remix
*   with Lionel Richie
** with The Supremes
UMe CELEBRATES 40TH ANNIVERSARY OF DIANA ROSS' "LOVE HANGOVER" WITH VINYL REISSUE OF HER 1976 SELF-TITLED MOTOWN ALBUM, JULY 15 
Album release includes two pop chart-toppers in GRAMMY®-nominated disco anthem and Oscar-nominated "Theme from Mahogany (Do You Know Where You're Going To)"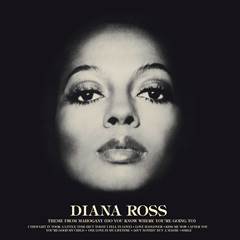 Los Angeles, CA – July 5, 2016 – Diana Ross was six years into her wildly successful solo career from the Supremes when she outdid herself, releasing a self-titled project, her seventh studio album, that included two No. 1 pop smashes, "Theme from Mahogany (Do You Know Where You're Going To)" and the dance-floor classic, "Love Hangover." Ms. Ross also took two more tracks from the album up the charts, "I Thought It Took A Little Time (But Today I Fell In Love)," which hit the top five ofBillboard magazine's Easy Listening (now known as Adult Contemporary) chart, and "One Love In My Lifetime," no. 5 on the Soul charts. Diana Ross, the album, peaked at no. 5 on the Billboard 200, no. 4 on the Soul album chart and no. 5 in the U.K
Marking 40 years from its original Motown release in February 1976, UMe is reissuing Diana Ross in vinyl for the first time since then on July 15, following a 2012 two-CD expanded set on the Hip-o-Select/Motown label.
"Theme from Mahogany (Do You Know Where You're Going To)" was taken from the soundtrack to the Mahogany film, a Ross vehicle that followed her Oscar-nominated role in Lady Sings The Blues. A cover of a Thelma Houston recording from 1973, the song anchored a romantic drama, produced by Motown and directed by Berry Gordy, in which Ross, as Tracy Chambers, a poor woman from the Chicago projects who works her way up from salesgirl to supermodel, becomes a famous fashion designer. Written by Michael Masser and Gerald Goffin, "Theme from Mahogany" hit No. 1 on the Billboard Hot 100 and the Easy Listening (AC) charts, and received an Oscar nomination for Best Song. It had already been weeks past its No. 1 status when included on the Diana Ross album and, on March 29, 1976, when Ms. Ross performed it live via satellite from the Netherlands on that year's 48th Academy Awards telecast.
Ross was on top of the world, as "Love Hangover" from Diana Ross was the U.S. No. 1 pop song the same week as the Oscars. "Love Hangover" was an accidental hit, rush-released while the album's first single, "I Thought It Took A Little Time (But Today I Fell in Love)," was on its way up the charts, to circumvent a competing version by The 5th Dimension. Written by Pamela Sawyer and Marilyn McLeod as either a ballad or up-tempo track, the song was famously recorded as both and cut together, creating an unforgettable backing track for Ms. Ross' unforgettably sexy vocals. Producer Hal Davis created a comfortable atmosphere for Ms. Ross, installing a strobe light in the studio, which elicited from her a playful, sensual performance. When "Love Hangover" reached No. 1 on the Billboard Hot 100 for two weeks – it also hit No. 1 on the Soul and Dance/Disco charts – it was Ross's fourth chart-topping solo single, breaking the then-record for most number one hits by a female vocalist, a record eventually broken by Whitney Houston in 1988 and Madonna in 1990. The song was eventually nominated for a GRAMMY® for Best R&B Female Vocal Performance. And it reappeared at the top of the charts as the sampled foundation of "The First Night," a No. 1 hit for Monica in 1998.
The fourth hit from Diana Ross, "One Love in My Lifetime," written by Lawrence Brown, Terri McFadden and Leonard Perry, hit the Top 10 on the U.S. Soul chart and peaked at 25 on the Pop chart. The song was covered by Joss Stone for her 2012 album, The Soul Sessions Vol. 2. Among the other album highlights are Ross' swooning, romantic take on the Charlie Chaplin classic, "Smile," which closes the record.
Ross performed many of the songs from the album on her subsequent tour, which resulted in the 1977 live album, An Evening with Diana Ross, a Broadway run that won a special Tony® Award, and an Emmy®-nominated TV special.
Diana Ross in its 40th anniversary remains a music staple, made all the more iconic by its extraordinary close-up cover shot by famed fashion photographer Victor Skrebneski – an image that differentiates the album from Ms. Ross' other self-titled album, her solo debut in 1970, which featured a full-body shot by another renowned photographer, Harry Langdon.
Diana Ross track listing:
Side One
1."Theme from Mahogany (Do You Know Where You're Going To)"
2. "I Thought It Took A Little Time (But Today I Fell in Love)"
3. "Love Hangover"
4. "Kiss Me Now"
Side Two
1. "You're Good My Child"
2. "One Love In My Lifetime"
3. "Ain't Nothin' But A Maybe"
4. "After You"
5. "Smile"
Universal Music Group Forms Verve Label Group
Veteran Industry Executive Danny Bennett Named President & CEO New Structure Reflects Deepened Commitment To Jazz and Classical Music
SANTA MONICA, Calif.

,

May 19, 2016

/PRNewswire/ -- Universal Music Group (UMG), the world leader in music-based entertainment, today announced the formation of the Verve Label Group and appointed veteran industry executive Danny Bennett, a Grammy and

Emmy Award-winning

music, film and television producer, and long-time manager of his father, legendary singer

Tony Bennett

, as the label group's President & CEO, effective immediately. The Verve Label Group will be comprised of Verve and UMG's U.S. classical music

labels

including Deutsche Grammophon, Decca Records, Decca Classics, Mercury Classics, and distributed label ECM. The new structure marks UMG's continued investment in

jazz

and classical music and the company's unwavering commitment to building upon its rich history in both genres, while also opening up new opportunities, developing global cross-over artists and delivering innovative

jazz

and classical experiences to fans.  The

jazz

and classical

labels

will maintain distinct A&R, marketing and promotions teams, while also leveraging UMG's global reach to provide artists with deep resources and expertise to develop their careers. Under Bennett's leadership, Verve will relocate to

New York

, where the label was originally founded 60 years ago as home to

jazz

legends Ella Fitzgerald, Nina Simone, Stan Getz and Billie Holiday. With his proven

strategic marketing

skills, Bennett will expand the awareness and reach of UMG's historic

jazz

and classical catalogue, and develop and promote emerging artists on a global scale. Bennett will report to

Michele Anthony

, Executive Vice President of

UMG

. Bennett and

Dickon Stainer

, President and CEO of Global Classics for Universal Music Group, will announce shortly a President of Verve Label Group's classical music

labels

.

David Foster

, one of the most successful record producers in history, who led the Verve label since 2012, has decided to return full-time to producing, and will continue to work closely with UMG's

labels

and artists. Foster is currently producing albums for

UMG

artists

Carla Bruni

and

Jordan Smith

. In making the announcement,

Michele Anthony

said, "By forming the Verve Label Group and attracting an industry veteran of Danny's stature and expertise, Universal Music is making a strong statement about the high value we place on building on our robust

jazz

and classical repertoire. We are committed to growing our presence in these genres even further and creating crossover successes that deliver artists to new audiences around the world. I want to thank David for the immense creative impact he had at Verve. On behalf of everyone here at UMG, we look forward to recording many more hit records with David for years to come." Bennett said, "Universal Music is home to the largest and most historically relevant

jazz

and classical recordings. It's a tremendous honor, and I am humbled to be chosen to lead the newly formed Verve Label Group. I'm indebted to

David Foster

for leading the iconic Verve label and I look forward to working with him on many future productions. Additionally, I offer my profound appreciation to

Lucian Grange

and

Michele Anthony

for this amazing opportunity." Foster said, "I have loved every minute working with Verve's incredibly talented roster of artists and staff. At the same time, during the last few months, as I thought about where I'm happiest, it's in the recording studio working closely with artists on developing new material. I'm thrilled Danny is now at the helm of the Verve. The label couldn't be in better hands and I'm looking forward to working on many more projects together." Celebrating its 60

th

 anniversary this year, Verve is Universal Music Group's American contemporary label with an active artist roster that includes Andrea Bocelli,

Diana Krall

, Mark Knopfler, Sarah McLachlan and

Barry Manilow

. The label was founded in 1956 and quickly made a name as the home of

jazz

legends. Verve also oversees the catalog of the legendary Impulse! Records with an artist roster that includes

John Coltrane

,

Charles Mingus

and many more.

About

Danny Bennett

:

Danny Bennett

is a veteran manager and a Grammy and

Emmy Award-winning

music, film and television producer. Bennett founded RPM Productions in 1979, an artist management and

strategic marketing

company. He is most known for using progressive marketing skills to redefine the career of his father,

Tony Bennett

, prompting Advertising Age to name him one of the Top 100 Marketers. Bennett has been profiled in a variety of publications including Time Magazine, The

New York Times

, Forbes and Billboard. Bennett has also represented

recording artists

from diverse musical genres including

Elvis Costello

and Jamiroquai and spearheaded innovative and multi-faceted

strategic marketing

campaigns for

Ozzy Osbourne

, Pearl Jam, and John Legend to name a few. Bennett has managed his father's career for over 35 years, a period that includes 17 Grammy awards; the release of 

Duets: An American Classic

, Tony's best-selling album of

performances

with artists including

Paul McCartney

,

Elton John

, Barbra Streisand and Bono; the

Rob Marshall

-directed television special 

Tony Bennett

: An American Classic

, which won seven Emmys and was the most-honored program at the 2007 Emmy Awards; the release of

Duets II

featuring

performances

with Amy Winehouse, Michael Bublé,

Aretha Franklin

,

Josh Groban

, Lady Gaga and

John Mayer

; as well as the #1, Grammy-award winning album

Cheek To Cheek

with Lady Gaga. In addition to his management and

strategic marketing

endeavors, Bennett has produced a variety of feature documentary and broadcast productions, including

Tony Bennett

: An American Classic

, the

Emmy Award-winning

PBS American Masters documentary in association with

Clint Eastwood

,

Tony Bennett

: The Music Never Ends

, and the

Emmy Award-winning

live music series 

Live By Request

, 36 shows that ran for 9 seasons on the A&E Network showcasing such artists as

David Bowie

,

Elton John

,

Rod Stewart

,

Billy Joel

,

James Taylor

,

Don Henley

and the Bee Gees. 

Live By Request

's unique interactive concept was developed by

Tony and Danny Bennett

and went on to become the longest-running live music performance special on U.S. television. Bennett also collaborated with Academy Award-winner T-Bone Burnett on 

The Words and Music of Cold Mountain

, a live multimedia event and DVD for Miramax Films. Most recently, Danny created, produced and directed in partnership with Netflix, the critically acclaimed documentary film,

The Zen Of Bennett

, which was theatrically released and is available on Netflix.

About Universal Music Group:

Universal Music Group (UMG) is the world leader in music-based entertainment, with a broad array of businesses engaged in recorded music, music publishing, merchandising and audiovisual content in more than 60 countries.  Featuring the most comprehensive catalog of recordings and songs across every musical genre,

UMG

identifies and develops artists and produces and distributes the most critically acclaimed and commercially successful music in the world.  Committed to artistry, innovation and entrepreneurship,

UMG

fosters the development of services, platforms and business models in order to broaden artistic and commercial opportunities for our artists and create new experiences for fans. Universal Music Group is a Vivendi company. Find out more at: 

https://www.universalmusic.com