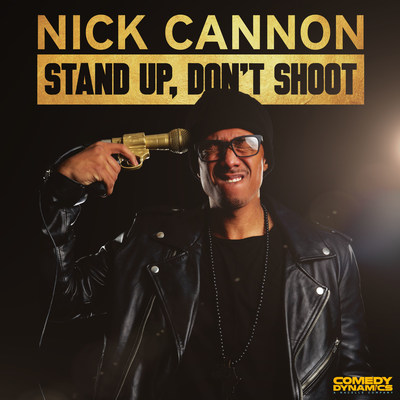 Comedy Dynamics announced today it will release Nick Cannon's latest comedy album Stand Up, Don't Shoot on all digital audio retailers on July 28, 2017.
Superstar entertainer Nick Cannon doesn't hold back in his new comedy album, discussing everything from the Black Lives Matter movement to his own divorce. Nick wonders what President Barack Obama might have left behind in the White House, describes why he'll never go to SeaWorld and talks about what happened when he was surrounded by kangaroos while vacationing in Australia. The special, shot in Los Angeles, premiered on Showtime on February 10, 2017.
An accomplished comedian, actor, host, producer, writer and artist, Nick Cannon got his start performing at The Improv, The Laugh Factory and The Comedy Store. He went on to share the stage with Chris Tucker, Dave Chappelle and Chris Rock before launching his television career. Currently, he can be seen on the ninth season of Nick Cannon Presents: Wild 'N Out on MTV and in his upcoming feature film, King of the Dancehall.
Comedy Dynamics, a Nacelle company, is one of the largest independent comedy production and distribution companies, producing Kevin Hart's Guide to Black History for History, Animal Planet's Animal Nation with Anthony Anderson, the new scripted comedy on Seeso, There's… Johnny!, History's Join Or Die with Craig Ferguson, MTV2's Wild 'N On Tour, and Hulu's Coming To The Stage. The company has worked with a wide range of established and emerging comedic talent including Kevin Hart, Louis C.K., Aziz Ansari, Jim Gaffigan, Katt Williams and many more.
Comedy Dynamics Records' album Louis C.K. Live At Madison Square Garden won the Grammy for Best Comedy Album in 2016. In total, eight of Comedy Dynamics' albums produced between 2013-2015 have been Grammy-nominated.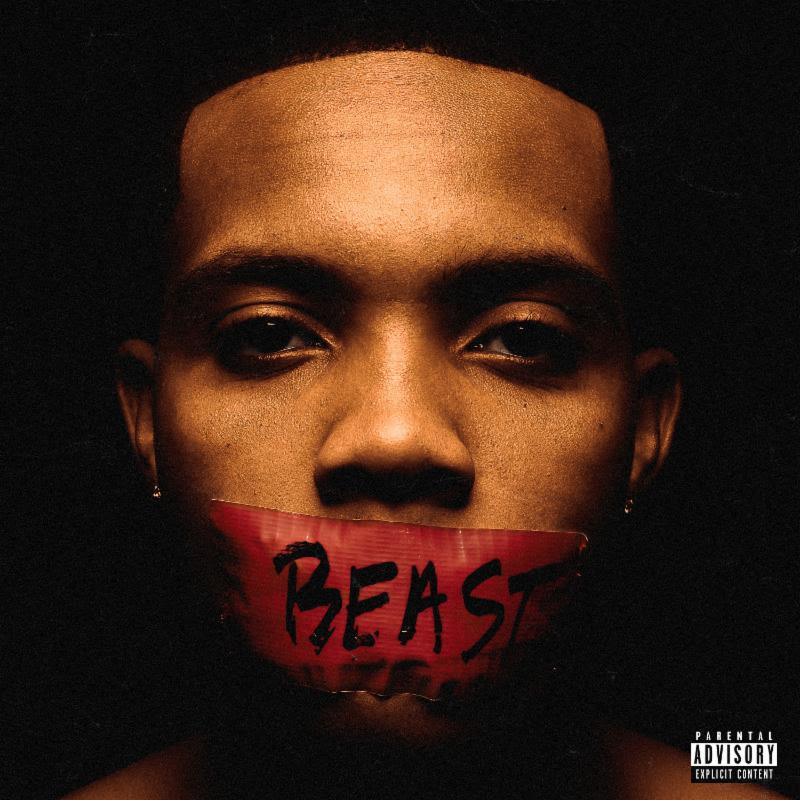 G Herbo released "Red Snow" the first single off his highly anticipated debut album, Humble Beast, today along with a deeply meaningful, cinematic visual via Machine Entertainment. The C-Sick-produced track lyrically touches on the tumultuous upbringing of Chicago's youth, and how it effects one's life. The video, directed by Noyz For Gravitii Films, accurately depicts the turbulence in Chicago and how desensitized the youths are to the violence and heartache seen daily. "Red Snow" will be available for streaming and purchase tomorrow (June 16th). Humble Beast is set for release this summer. Watch the "Red Snow" video below.
About "Red Snow", G Herbo says "Red Snow is important to me because it's from my heart, during a time when so many people were dying around me. The video just shows how immune and numb kids like me have become to violence in the ghettos like Chicago and all over the world."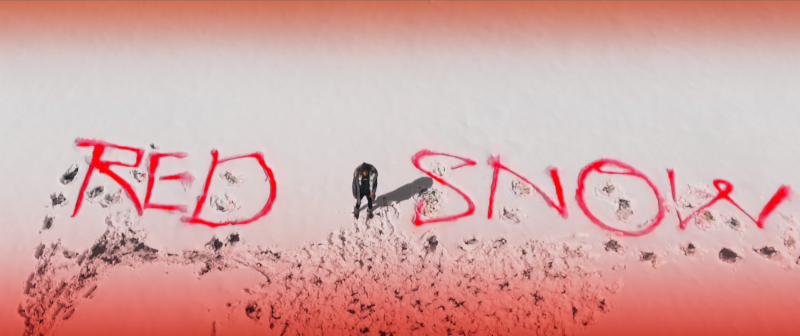 Humble Beast - executive produced by Mikkey Halsted and Joseph "JB" Bowden - provides a portrayal of Chicago from G Herbo's viewpoint, a product of Chicago's gutter. The album features production by renowned producers, including London On The Track, Da Internz, Southside, Young Chop, DJ L and C-Sick among others. Throughout the album, he explores what effect his upbringing has had on him both from a day-to-day perspective - as seen in "Red Snow" - and overall trajectory. The themes on the album highlight the chaos found in Chicago, and other beleaguered communities, in an effort to create a dialogue and inspire the youth to bring about change for themselves and their cities.
G Herbo (formerly known as Lil Herb) was a member of XXL's 2016 Freshman Class, he first gained momentum with the song "Kill Shit," which has since been viewed over 25M times. Along with his music, G Herbo focuses on philanthropy within the city of Chicago, with a specific focus on Chicago's youth by way of visiting schools and personally giving back to his community. He believes that Chicago's youth are in need of relatable guidance. Furthermore, his N.L.M.B (Never Leave My Brothers) movement focuses on inspiring and instilling a sense of accountability among Chicago's youth. Now as he evolves both as an artist and human being, G Herbo's music subscribes to a sounds far larger and comprehensive than "drill." To define his music as "drill" would be an understatement - a sentiment to be cemented by the release of Humble Beast this summer.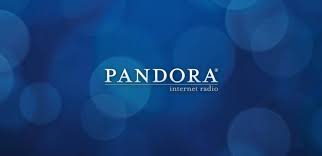 Welcome to Miami: Meet Four Pandora Trendsetters Representing South Florida

During the 90s, the most celebrated hip-hop artists with chart topping success were primarily located between New York City and Los Angeles. Over the past decade, artists have sprouted from other markets like Meek Mill from Philadelphia, Mac Miller from Pittsburgh and Drake hailing from Toronto. Atlanta has become, as one critic put it, "Hip-Hop's Gravy Chain" thanks to standout artists like Future, OutKast, T.I. and Young Thug.

Now it seems, the city of Miami is nurturing a new generation of emcees long after the days of early Miami rap pioneers like the 2 Live Crew, Trina and Trick Daddy. Following in the footsteps of Denzel Curry, a new class of young emcees representing Miami/Dade County are showing signs of breakout success, particularly on Pandora.

This week Pandora spotlights four South Florida emcees on the 'Trendsetters Chart', a program where Pandora ranks emerging artists who've seen the highest number of artist station adds over the past week. Previous 'Trendsetter Charts' have the predicted the success of artists like Lil Yachty and D.R.A.M., so it's a good place to be featured.

Read on for an introduction to each. Like what you hear? Listen to Pandora's Gunshine State: South FLA Hip-Hop station. 
Lil Pump: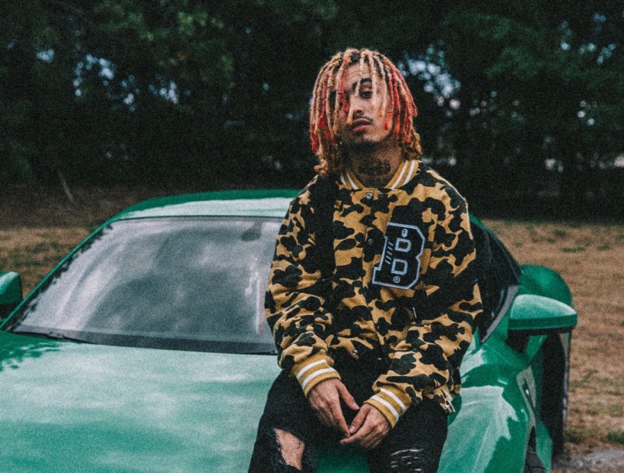 Age: 17
Chart position: #2
Standout track: "Flex Like Ouu"
Social network of choice: Instagram
Stats: Lil Pump has been on a rapid rise since the release of "Flex Like Ouu" in March. Over the past month, he's seen the most drastic growth on Pandora — almost doubling his number of artist station adds, and increasing his track station adds by more than 350% month on month. 
Age: 31
Chart position: #11
Standout track: TK
Social network of choice: Instagram
Stats: While Ball Greezy has a pretty modest reach on social media — just 14,000 Twitter followers — he's recently seen a rate of artist station adds of an artist with a much larger audience. Last week, the Bae Day rapper netted right around 3,000 artist station adds, allowing him to jump up two spots to #11. 
Smokepurpp: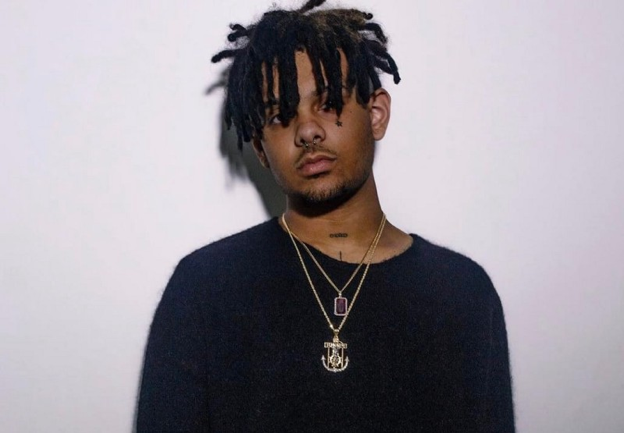 Age: 19
Chart position: #12
Standout tracks: "WOKHARDT," "Ski Mask"
Social network of choice: Instagram
Stats: Like Lil Pump and Ball Greezy, over the past 30 days, Smokepurpp has grown the fastest on Pandora. This month compared to last month, Smokepurpp has increased his artist station adds by more than 170% and nearly tripled his number of artist station adds. Elsewhere, he's seen an increase in Twitter followers of 80% month on month. 
Pouya:
Age: 22
Chart Position: #14
Standout track:
Social networks of choice: Instagram, Twitter
Stats: This week marks Pouya's 33rd week on the chart, maintaining a very healthy number of artist station adds since last summer. But he isn't seeing the same rapid growth as some of the new kids. His metric trend is "stable" — not slowing down, but also not growing. But some of his more recent releases are still growing on Pandora. "Death by Dishonor," which he dropped in February, saw a week-on-week increase in spins of over 100%.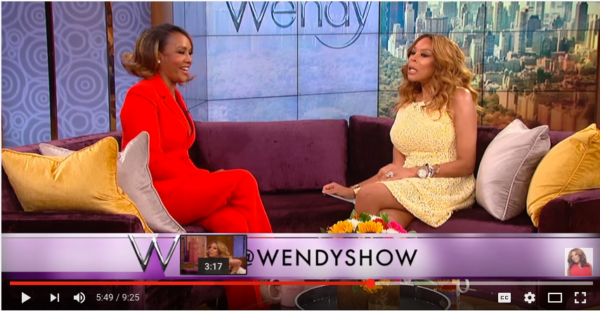 VIVICA A. FOX SAYS DONALD TRUMP IS "RACIST" AND "MYSOGINYSTIC"; DISHES ON EMPIRE, NEW DOCUSERIES AND MOREOn Wednesday, June 15th, actress Vivica A. Fox stopped by The Wendy Williams Show and shared her candid feelings towards Donald Trump, plus dished on landing her
role
on Empire, starring in the new movie "Independence Day: Resurgence" and more! Excerpts and clips below.VIVICA A. FOX ON PLAYING COOKIE'S SISTER ON EMPIRE:Vivica: "I've known Lee [Daniels] for years but it was the epic boardroom show down that I had on
Celebrity Apprentice
and he saw that epic board room show down with toxic trick…he gave me a call afterwards and he was like 'girl…' --but he said another [word] it starts with a B—'you're going to be on my show.' And he kept his word! Three months later he gave me a call and said do you mind playing Cookie's older sister? And I said no, not at all."ON KENYA MOORE:Wendy Williams: "Have you seen…um
Kenya
since the boardroom?"Vivica: "Since the Finale show? No, no I haven't. I am too busy having a legitimate career and
making
sure people get paid."ON DONALD TRUMP:Vivica: "[Trump is] Misogynistic and he insults people. The thing that blows me away with Mr. Trump, and I will still give him respect to call him that because when I did
Celebrity Apprentice
he was a complete gentleman, I think he has a lovely family, he's been excellent with
business
. But the leader of the free world, our country, the United states of America, has to carry himself with more class like Barack [Obama]. Barack is grace under fire and he does it at a time when we don't need to be divided, we need to be
united
and that's what I am looking for in our next president – hashtag I'm with her."ON KEEPING IN TOUCH WITH RAPPER 50 CENT:Vivica: "No! Hell to the no. No ma'am, pam. No. No. No. I don't do him no more, that ship has sailed. No more memes for that one he gets no more memes, cuz after I talk about him, memes go a flooding. You know what I mean? For some
odd
reason he thinks I need him to be famous and I don't."ON REALITY SHOWS:Vivica: "I changed my mind after I saw your [Wendy's] comments to be very honest with you … The lord has a way of working things out. I do have a new [docuseries] coming out…which I am an executive producer of, called Vivica's Black Magic, where I take eight male exotic dancers on a quest and I want to bring them back to dance just for you and ya'll!" (points at audience)
ALL QUOTES FROM THE WENDY WILLIAMS SHOW
WATCH THE CLIP: https://www.wendyshow.com/2016/06/15/vivica-a-fox-independence-day/#.V2LtaCMrLcs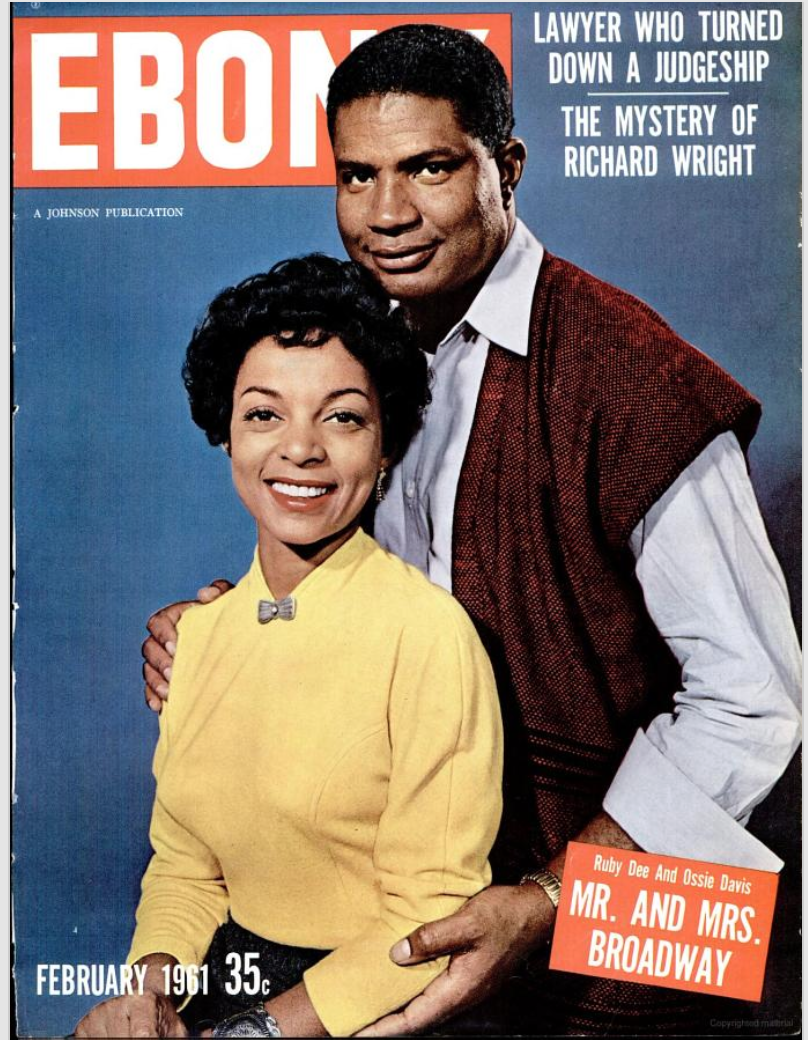 I can only say I completely understand what EBONY and JET had to do. Running a company like that year after year with declining profits and a lack of interest in the brand from consumers is a herculean task. Consumers have drastically changed over the decades, in the last one especially relying on digital delivery of news and information. While many people are disappointed in the sale without question they only know 1/100th of it. It's also hard to believe that those photo archives are still up for sale after all this time, would that be the case if TIME put their archives up for sale? If EBONY and JET were so important to us, why weren't we supporting it more?
African American's Get More information Online
Johnson Publishing has sold Ebony and the now digital-only Jet magazine to Clear View Group, an Austin, Texas-based private equity firm, The amount of the sale is undisclosed. Both magazines derive from a family owned business throughout some of the most turbulent and memorable 
times
in African American history since 1945. Both magazines have been magnanimous leaders in informing and shaping the culture of the black community over the decades... but
times
have changed.The company has
seen
a steady decline in revenue for print publications over the years. Chairman of
Johnson Publishing
and
daughter
of the late founder John Johnson, Linda Johnson Rice, will continue with the company serving as
chairman
emeritus on the board . She stated: "This is the next chapter in retaining the legacy that my father, John H. Johnson, built to ensure the celebration of African-Americans."
Clear View Group
plans to continue the print edition of
Ebony
and they plan to keep most of the current team. 
"We made this purchase because this is an iconic brand — it's the most-recognized brand in the African-American community," said Gibson, 59. "We just think this is a great opportunity for us." The new company also plans to expand the brand with more event based ventures. The archive for both publications went up for sale almost two years ago and is still up for sale for 40 million. Johnson Publishing will maintain the cosmetics end of the brand.