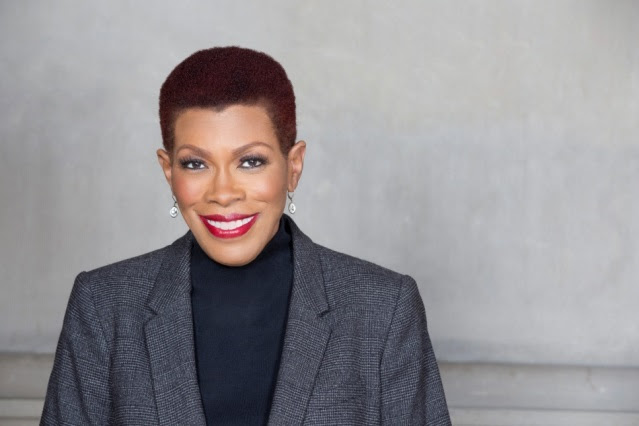 The National Association of Black Journalists (NABJ) announced today that Rochelle Riley, columnist for the Detroit Free Press, will receive the prestigious Ida B. Wells Award. Riley will be presented with the award at the Hall of Fame Luncheon on Friday, Aug 11, 
2017 nabj Convention and Career Fair in New Orleans Aug. 9-13, 2017

"nabj is proud to honor Rochelle with the Ida B. Wells Award. She is the epitome of someone who uses her voice for positive change. Her columns remind news executives, news managers, reporters and producers of the importance of our responsibility to be inclusive and accountable in our coverage," said nabj President Sarah Glover. "Her consistency and assertiveness in her reporting is so necessary. You can be sure what is read in one of her columns will spark a conversation and more importantly lead to some sort of action."
The annual honor is given to an individual who has made outstanding efforts to make newsrooms and news coverage more accurately reflect the diversity of the communities they serve.
Rochelle is being recognized for her strong efforts in advocating for press freedom. She has spent 20 years crusading for better lives for children, government accountability, and improved race relations. She also has spent 16 years promoting the need to increase adult literacy, helping to raise nearly $2 million for literacy causes in Michigan. She is the author of "The Burden: African Americans and the Enduring Impact of Slavery" (Wayne State University Press, 2018). She has worked at The Washington Post, The Dallas Morning News and The Courier-Journal in Louisville, Ky.
The Ida B. Wells Award is named in honor of the distinguished journalist, fearless reporter and wife of one of America's earliest black publishers. Medill, Northwestern University co-curates the Ida B. Wells award with nabj.
"Rochelle Riley's stellar career as a journalist and as a mentor to scores of up-and-coming young journalists represents the kind of passion and commitment," said Charles Whitaker, associate dean at Medill. "The Ida B. Wells Award was created to recognize and celebrate. She is a role model to all of us who care about the present and future of our field. And she is an extremely worthy recipient of this honor."
Rochelle Riley's award-winning columns have appeared in the Detroit Free Press and at www.freep.com since 2000, where her debut column called for the city schools to be shut down. During her decades of service to the NABJ, Rochelle has helped train hundreds of journalists in high school journalism workshops and the student training programs at NABJ, APME and ASNE summer conventions.
"I have come close to doing what I'd hoped to do: I've made a difference," said Riley, "I have been an activist, a crusader and a mentor, trying to live up to the legacy of Ida B. Wells-Barnett. We must always make sure there are others to take our place on that battlefield as the war for a complete truth wages on."
Rochelle's honors include a National Headliner Award, a National Scripps Howard Award and numerous first-place honors from Associated Press-Managing Editors, the Michigan Press Association, the Society of Professional Journalists and nabj. Her columns about the fall of former Detroit Mayor Kwame Kilpatrick were part of the entry that won the 2009 Pulitzer Prize in Local Reporting. She was a 2016 finalist for the ASNE Mike Royko Award for Commentary/Column Writing. She was also a 2016 inductee into the Michigan Journalism Hall of Fame.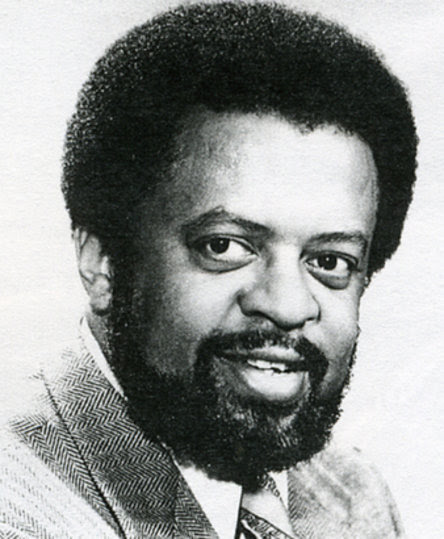 The National Association of Black Journalists (NABJ) mourns the passing of
NABJ
Founder Claude Lewis, also a founder of the Philadelphia Association of Black Journalists (PABJ). Lewis died this morning at his home in Cherry Hill, New Jersey, according to his grandson Judah Wilson. He was 82. Lewis was a highly respected
journalist
and
mentor
to many journalists. Born and raised in Harlem, he attended New York City public schools and graduated from City College with a degree in English. Lewis worked as an editor and reporter for
newspapers
and magazines, such as Newsweek, New York Herald Tribune, and The Philadelphia Bulletin. He taught at Villanova University and also wrote a column for The Bulletin until it folded in 1982. Later, Lewis wrote a syndicated column for The
Philadelphia Inquirer
. "This is a very sad day. Claude was a great
mentor
for me at The Bulletin. He always had time to talk with a young
journalist
trying to navigate the newsroom. He was the calm spirit that guided many of us," said former colleague and
NABJ
Founder Sandra Dawson Long Weaver. Known as one of the "original three," Lewis along with fellow Philadelphia journalists Chuck Stone and Acel Moore laid the groundwork for and later founded the Philadelphia Association of Black Journalists (PABJ) in 1973. Lewis and many of PABJ's early members contributed to the formation of
NABJ
in 1975 in Washington, D.C. "Founder Claude Lewis was a gentle giant and kind soul whose passion for equality and equal opportunity can be seen in his columns and life's work. He had a personal impact on the trajectory of many
NABJ
members, myself included, showing us all the way," said
NABJ
President Sarah Glover. "Claude lives on in all of us. I thank him for instilling in me, and my peers, a deep level of tenacity and commitment to the cause," Glover added. Lewis had an extensive career in broadcasting, writing and producing various TV specials and documentaries with NBC and Westinghouse Broadcasting. In 1982, he founded the nation's first national African-American Newspaper, The National Leader.
NABJ
Founder Joe Davidson worked with Lewis at The National Leader and first met him when both worked at The Philadelphia Bulletin. "Claude was an important force in journalism in the 1970s. He meant a lot to me personally and to a lot of black journalists professionally," Davidson said. "He lured me away from The Inquirer to work as managing editor at The Leader. It was an opportunity to serve the black community with high quality journalism. I was really proud of the work we did together on that newspaper," Davidson added. Lewis covered the Civil Rights Movement in the 1960s, meeting and interviewing such icons as Langston Hughes, James Baldwin, Malcolm X and Martin Luther King, Jr. In 1968, Lewis left a meeting in Philadelphia to join the King family in Memphis immediately after receiving the news that King was shot. "Claude was a
journalist
miles ahead of his time, and he achieved recognition long before many recognized him," said
NABJ
Founder Paul Brock. Former
NABJ
President Vanessa Williams, a national reporter with The Washington Post, remembers Lewis fondly. "I remember Claude as a friendly and encouraging colleague when we worked together at the
Philadelphia Inquirer
. His door was always open and he didn't hesitate to share his contacts, expertise and advice to young journalists. He and Acel were like these twin towers of black journalism excellence in Philly. We should honor them by continuing their tradition of being fierce advocates for the truth, especially in this current political climate," Williams said.
NABJ
extends its sincerest condolences to Founder Lewis's family and the countless friends within the journalism community who he leaves behind. Perry is survived by his wife Beverly, four children, five grandchildren and four great-grandchildren. A memorial service is planned for a later date.
Originally posted on 2013-10-11 01:20:54
Radio vet W.
Ron Sailor Sr
. has died. He was 61. Sailor was the Pastor of Christ the King Baptist Church and a former
journalist
for CBS' WAOK as well as the former Black station WIGO. He is survived by is wife, 4 sons and 2
daughters
. Sailor also worked as a
journalist
for TV and the newspapers in Atalanta. He won seven Emmys and was named
Outstanding Commentator
3 times. He was the first African American to host of an afternoon
television program
in
Atlanta
with a show called Backtalk on WXIA television.  Sailor once stated when the
Atlanta
radio community welcomed him as a young DJ: "I stand on the shoulders of a lot of people like
Ben Haley, Gene Michaels, Zilla Mays,
even
Jivemaster, Ezmond Patterson, Harrison Smith
and
Brother Bob McKee
who were gracious enough to pass the torch on to me when I was 18 years old,"
Originally posted on 2013-10-11 01:20:54
Radio Facts: After speaking to Columbia Records/Compound University artist, RaVaughn for approximately an hour, I had the same response her mentor, Ne-Yo did -...
Radio Facts: On Tuesday, November 6 Election Coverage Begins With 106 & Park At 6 PM ET, A Special Edition Of Don't Sleep! Hosted...