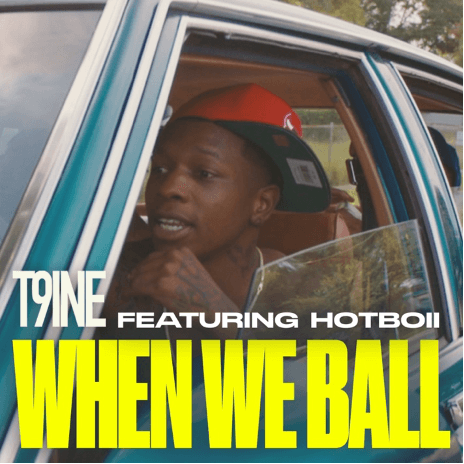 T9INE & HOTBOII STAND UP FOR THEIR HOMETOWN IN NEW HEARTFELT TRACK "WHEN WE BALL"
With his chilling street narratives and melodic rap flow, T9ine creates a story of hardship, resilience and success. Following the release of his latest track "One In A Million", the 19-year old returns today with "When We Ball" featuring fellow Florida emcee HotBoii. Rhyming with an infectious hook, T9ine and Hotboii reflect on their painful reality pledging to make a better life for themselves.
Directed by frequent collaborator DrewFilmedIt, the video reveals shots of T9ine and Hotboii mobbing in the street with their crews and aerial views of the sunshine state and it's locals. "When We Ball" is the latest video from T9ine's upcoming project releasing later this fall.
Tampa's concise rapper with the gold-plated smile uses his music to open up and connect with his loyal and fast-growing fanbase. Detailing life experiences like hustling in the streets at a young age, T9ine reveals a perspective on life that's uncommon from people his age. After expanding on his self-released mixtape From Nun To Something, a bold demonstration of his versatility and releasing a slew of bangers including Lil Durk-assisted "Mind Of A Real" remix, "One In A Million", 3 Deep and "Stories", T9ine continues to rise as Florida's newest rising star.