Digital and Radio Facts: Radio Facts: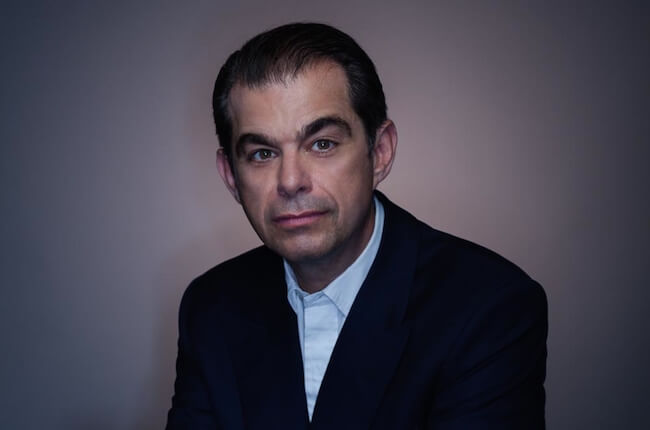 SESAC, Inc., a leading performing rights organization, announced the appointment of John Josephson, a director of the company since 1992 and a Managing Director at Allen & Co. LLC, as Chairman and CEO, succeeding Stephen Swid, Chairman Emeritus. Josephson brings a wealth of experience to the organization that will allow sesac to expand its music licensing activities across multiple rights categories and select international territories, as well as focus on investments in technology designed to facilitate ease of use by licensees and enhanced monetization for its affiliated music publisher, composer and writer partners. Josephson has been integrally involved with SESAC, including advising on strategy and direction of the company, since a controlling interest was acquired by Rizvi Traverse Management in December 2012.
John JosephsonPat Collins, President and COO of SESAC, has been elevated to the position of President and CEO of sesac Performance Rights, a subsidiary of sesac that will incorporate the company's core performing rights activities. Kelli Turner, Managing General Partner at RSL Venture Partners, LP, has joined sesac in the role of Executive Vice President, Corporate Development and CFO, where she will oversee corporate development, finance and human resources. Mike Hidalgo will continue as a key member of the senior management team in the role of Deputy CFO of sesac.
Under its new leadership structure, SESAC, the only for-profit performing rights organization with significant scale, will pursue a broader business model within music licensing. The company will seek to offer a simplified, multi-right, international licensing model and focus on innovative uses of technology and data services to best meet the developing needs of music users, distributors, licensees, songwriters, composers and music publishers, as well as recording artists and labels. A key element of SESAC's strategy is the recent acquisition of a controlling interest in Rumblefish, a leading music technology provider and a market leader in music micro-licensing, YouTube monetization and license verification. Rumblefish will operate as a subsidiary of sesac and founder Paul Anthony Troiano will continue to serve as President and CEO of Rumblefish.
Collins, Troiano and Turner will report to Josephson.
"We conducted a broad search for candidates for the CEO role at sesac and recognized that there was no one better suited to lead the transformation of the business than John," said Ben Kohn, Managing Partner, Rizvi Traverse. "We're thrilled to have him join the company as CEO and are excited about its future prospects under his leadership."Pat Collins
"After twenty two years as a director, I am excited by the opportunities for SESAC's expansion into multiple rights licensing and global administration services, as well as the chance to work with the outstanding management teams assembled at sesac and Rumblefish," said Josephson. "I am also excited to be working with the team at Rizvi Traverse; their experience and relationships in the entertainment and consumer internet sectors will be a valuable asset as we move the company forward. sesac is in a unique position to capitalize on the many opportunities arising out of the evolution now taking place within the industry. Our objective is to offer an expanded, more efficient suite of services that will allow us to better serve the needs of music users, administrators, creators and music publishers."
The Rumblefish technology platform powers music rights and data offerings for leading content platforms including YouTube, Vimeo and Shutterstock. Rumblefish is already processing over 50,000 transactions daily across a licensed portfolio of more than 5 million copyrights. The partnership with sesac extends the market-tested Rumblefish platform beyond micro-licensing to power a larger full-service multi-rights offering.
"With the addition of John and Kelli, SESAC will accelerate its growth strategy which will bring efficiencies to the music licensing marketplace, increase the value of copyrights and deliver technology driven solutions to creators, music users and music providers. This is a very good time to be in the music licensing business," said Collins.
John Josephson held the position of Managing Director at Allen & Co., LLC since 1999 and has been a Director of SESAC since its acquisition in 1992 by Stephen Swid, Allen & Co. Inc., Freddie Gershon and Ira Smith. While at Allen, Josephson worked with many leading traditional and new media and technology companies including Time Warner, AOL, Time Warner Cable, GoPro, Beats Electronics, Vevo, Fullscreen and The EchoNest. In addition, Josephson co-founded Downtown Music in January 2006.
Kelli Turner most recently served as Managing General Partner at RSL Venture Partners, LP. She brings a breadth of experience in management, finance and operations to SESAC, previously holding positions as Executive Vice President and Chief Financial Officer at Martha Stewart Living Omnimedia; Senior Vice President at Time Warner Inc.; Senior Vice President, Business Development at New Line Cinema and as an investment banker at Allen & Co. LLC and Citigroup. Turner currently serves on the Board of Directors of Central European Media Enterprises.