Digital and Radio Facts: Radio Facts: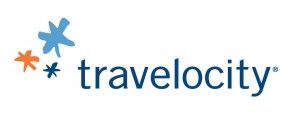 Travelocity announced today version 4.9 of its iPhone ® app which is available for free download on the Apple App Store(SM). The 4.9 update features several enhancements, including the implementation of an innovative credit card scan tool that uses the iPhone's camera to capture and auto-fill the billing information fields to save on-the-go travelers the hassle of typing in numbers. Another popular Travelocity iPhone app, Hotel Deals by Lastminute.com, was the first travel app to introduce this technology and there are currently no other travel apps with the unique feature. The scanning feature, too, has been updated and now captures a customer's credit card expiration date in addition to the number.
"Through customer feedback on the Lastminute.com app, we know that the credit card scanning feature is an added convenience for the on-the-go traveler who relies on our apps to make life a little easier on the road," said Kelly Mulroney, vice president, product, Travelocity. "We look forward to introducing other features, not only to the iPhone app, but to our entire suite of mobile products throughout the rest of the year."
Travelocity's iPhone app continues to offer "Mobile Exclusive Deals," discounted rooms from both major chain hotels and independent properties which are priced on average, 10 percent lower than the online version of the site. Mobile users can save even more with Travelocity "Top Secret Hotel" deals, which offer consumers lower rates by revealing the exact hotel when the booking is complete.
For more information on Travelocity's latest iPhone app and other Travelocity mobile apps, visit www.travelocity.com/mobile.