Per usual, Friday is full of high-profile releases. Leading the way, stars Kendrick Lamar, Lucky Daye, Leven Kali, Neyo and many others deliver new singles in time for the Spring. Through all of the new music that will be released this weekend, expand your music palette and check out the new singles and albums below.
1. Kendrick Lamar – Mr. Morale & The Big Steppers [Album]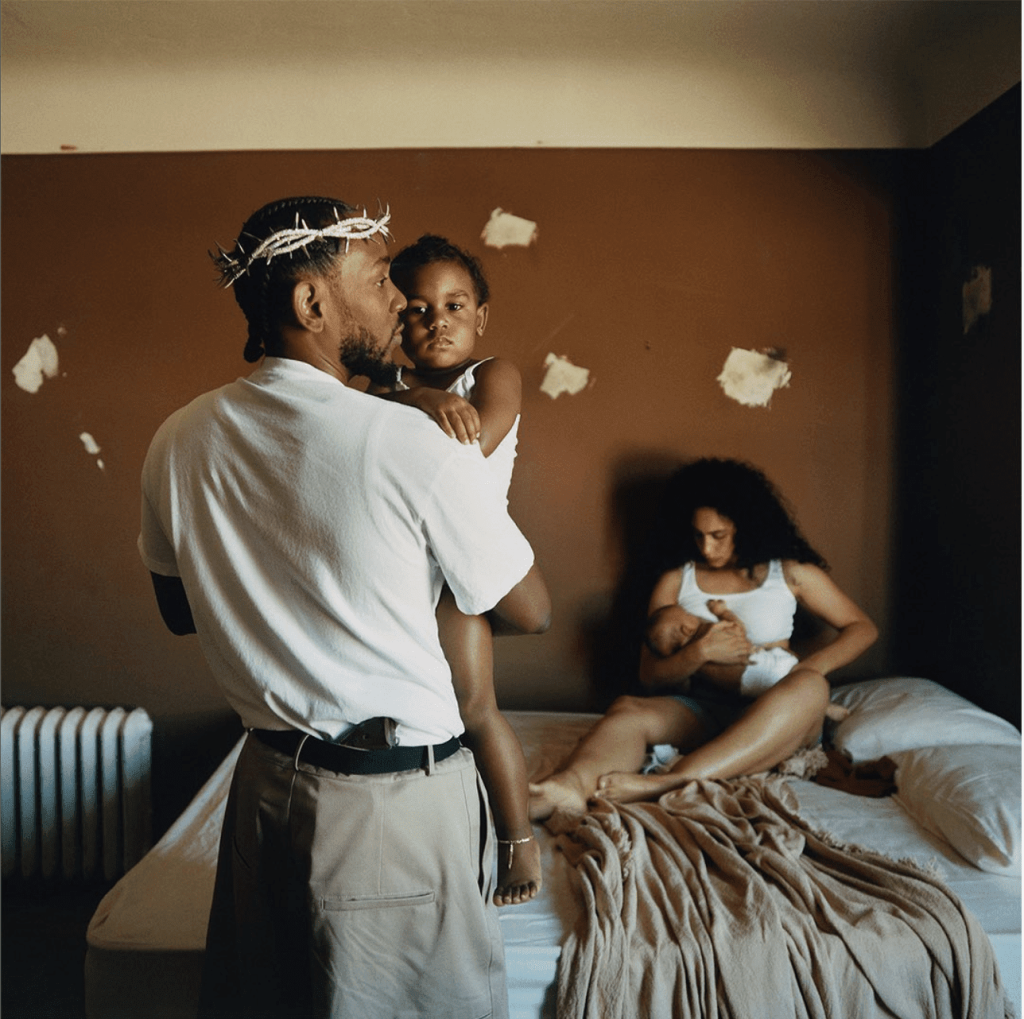 One of the most highly-anticipated releases of the year has hit streaming services, Kendrick Lamar's Mr. Morale & The Big Steppers album. In true K-Dot fashion, information about the record was minimal aside from learning that the title is Mr. Morale & The Big Steppers, and those revelations came via his mysterious "oklama" messages. After receiving one single, "The Heart Pt. 5," which took over music for days as people not only dissected its lyrical content but visual where Lamar morphed the faces of Will Smith, Nipsey Hussle, Kanye West, O.J. Simpson, Kobe Bryant, and Jussie Smollett, today, Friday the 13th, Mr. Morale & The Big Steppers has finally arrived and to say that this is an anticipated release is a massive understatement.
Stream the album and listen here.
2. Mark Ronson ft. Lucky Daye – Too Much [Single]
"Too Much," the new Mark Ronson/Lucky Daye team-up, is a lush and flashy neo-disco jam with a slick bassline and a smooth lead vocal. It's not too different from the kind of thing that Ronson might make with his old buddy Bruno Mars. It's easy to imagine a track like "Too Much" popping up in a Target commercial, but if you can get past that kind of association, it's a strong piece of craftsmanship.
Check it out below.
3. Leven Kali – Everything I Want [Single]
Soundtracking the entire affair is a production that mixes the laid-back feel of an R&B midtempo with the bump of a rap track. The sweet sounds come together nicely while making us want to have what Leven is having.
Give the new single, "EVERYTHING I WANT" a listen here.
4. Ne-Yo – Don't Love Me [Single]
R&B hitmaker Ne-Yo returns with a new single and music video entitled "Don't Love Me" via Motown Records. On the track, acoustic guitar threads around a skittering throwback-style beat. Meanwhile, his instantly recognizable vocals take hold, fluttering from intimate verses into a falsetto-inflected refrain. During the hook, he warns, "I'm only going to hurt you. You'll be better for it girl. Find someone who deserves you."
The new "Don't Love Me" single only paves the way for Ne-Yo's anxiously awaited eighth album and first original full-length since 2018.
5. Muni Long – Pain [Single]
Since the success of her 2021 EP, Public Displays of Affection, Muni Long continued to be booked and busy, setting the tone for a successful year ahead.
Be sure to press play on Muni Long's brand new "Pain" single.
6. DaniLeigh – Dead To Me [Single]
DaniLeigh takes the role of undertaker on her new single "Dead To Me." It features co-writing credits from Rodney "Darkchild" Jerkins and Jazze Pha and co-production from Jerkins.
On "Dead To Me," she sings about pulling the plug on a poisonous lover who seemingly never meant her any good. Finally, after holding on for dear life, she realizes it's time to let go and move on with her life, considering none of her family ever approved of him. "Dead To Me" is the first single from DaniLeigh's forthcoming EP, My Side, arriving later this year. She revealed why she chose to go with this song as the lead single. 
Stream DaniLeigh's new single "Dead To Me" below. 
7. Dende –Road Trip To Atlanta [Single]
Atlanta is known for quite a few things. Included among them are its Southern hospitality, its bustling music scene, and, well, its abundance of strip clubs. Many a person have found themselves caught up in the rapture inside one, and it seems that rising star Dende might be in that number. He gives us a play-by-play of what went down with his new single "Round Trip To Atlanta."
Take a listen to his "Round Trip To Atlanta" and see if it has you considering travel plans as well.
8. Arin Ray – Gold [Single]
Everything that glitters is "Gold" on Arin Ray's brand new single.
On the groovy ballad, the Cincinnati singer praises his lady's muse and brings his Midas touch into the bedroom. The single is accompanied by a video. "Gold" follows Arin Ray's previous single, "The Mood" featuring D Smoke.
9. CyHi ft. Jacquees – Tears [Single]
After a brief hiatus, CyHi sheds "Tears" on his new single featuring Jacquees.
On the heartfelt track, the Atlanta lyricist laments on life's struggles, his near death experience, and the lost of loved ones, while Jacquees provides an sorrowful hook.
"Tears" is the first single off CyHi's upcoming project, The Story of EGOT, his first project since 2017's No Dope On Sundays.
Check out the new single here.
10. The Ton3s – Got So Much Love For You [Single]
The Ton3s continue to make music moves. After unveiling their new name and the new single "Better" in March, the artists formerly known as The Hamiltones are back with another new song entitled "Got So Much Love" and news about their forthcoming album, We Are The Ton3s.
Soul brothas Tony Lelo, 2E and J. Vito assure their soul sistas that their love is solid as a rock on "Got So Much Love." If doubt ever crosses their mind, this song should allay any fears.
Listen to The Ton3s pour their heart and soul into "Got So Much Love" below.