Radio Facts: Radio Facts: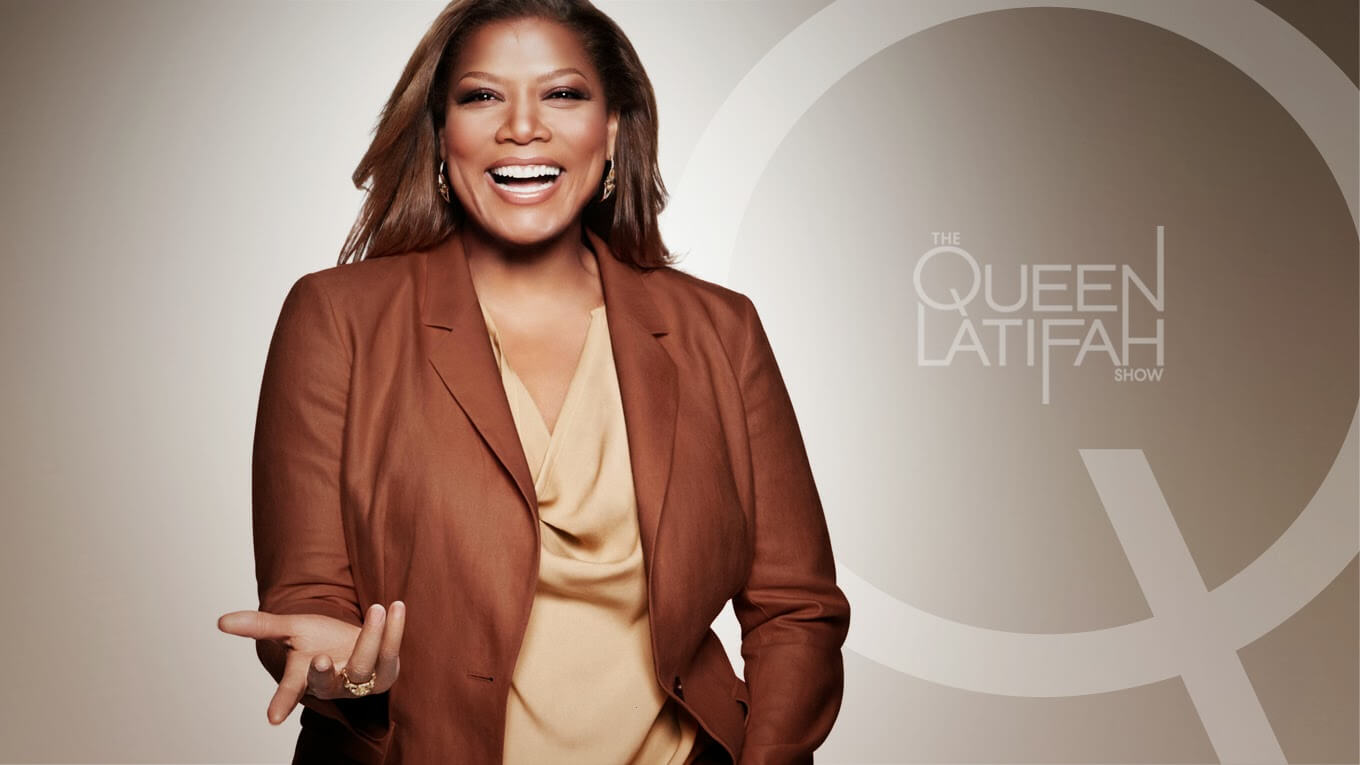 The premiere season of America's #1 new talk show, The Queen Latifah Show, will culminate in May with a month full of the season's biggest episodes featuring the hottest celebrities and musical performances, exclusive reunions and reveals, life-changing surprises and numerous opportunities for viewers to win major prizes both in studio and online.
Beginning the week of April 21, Queen Latifah will be surprising viewers from across the country – moms, teachers, community leaders and homegrown heroes – with Dream Vacations, Girlfriend Getaways, fantasy Kitchen Makeovers, a new Ford C-Max hybrid car and a once-in-a-lifetime chance to perform on Broadway because YOU Deserve It!
"I have been incredibly lucky to have had so many of my biggest dreams fulfilled over the years – this show included – so as we bring the premiere season of The Queen Latifah Show to a close, I wanted to give my audience and fans, who have supported me throughout my career, the opportunity to realize some of their dreams," says Queen Latifah.
"We have always intended for this show to both empower and entertain the audience, and throughout May we are delivering those elements ten-fold to deserving women, mother, teachers, servicewomen and loyal viewers," says Corin Nelson, Executive Producer. "There are going to be huge surprises every day that are not to be missed."
May on The Queen Latifah Show will include appearances by the brightest stars of television and film such as Adam Sandler, William Shatner, Marlon Wayans, Chris Meloni, Mark Harmon, Olivia Newton-John, Ricky Martin, Bill Paxton, Zac Efron, Ice Cube, Wayne Brady, Emma Roberts, Bill Paxton, Matthew Rhys, Sheryl Underwood, Wendi McLendon-Covey, the original cast of The Carol Burnett Show and more, as well as exciting performances by The Bangles, Rick Springfield, Ziggy Marley, Joe Nichols, Martina McBride, Anthony Lewis, Black Violin and War.
The You Just MAY… surprises begin on Earth Day, Tuesday, April 22 Queen Latifah along with special guest, green living-expert Danny Seo will, give away of a brand new Ford C-Max hybrid car to an audience member who has sparked a green movement in her community. Plus, the fans voted and viewers will have to tune-in to see the outfit they selected for La's "Style Recycle."
On Thursday, April 24, in a daytime television exclusive, Latifah will reveal People Magazine's 2014 Real Beauties at Every Age. Four women in their 20's, 30's, 40's and 50's from across the country will have the chance to experience a dream day of beauty and illustrate to the world what true beauty is. People editor JD Heyman and some of the "Most Beautiful" celebrities featured in the issue will also join Queen in studio. Plus, Latifah kicks-off "Girlfriend Getaway Thursdays," sending two BFF's straight to Las Vegas directly from the studio and The Golden Sisters return to check a few more things off their bucket list as Queen sends them out for a live-action version of "I've Never…"
Monday, May 5, Queen celebrates Cinco De Mayo with George Lopez and the flavors of celebrity chef Lorena Garcia.
Then, Tuesday, May 6 Latifah will welcome 200+ educators into her studio audience and will honor their creativity and commitment to the education of the next generation of leaders with a whole show full of surprises just for them in celebration of national Teacher Appreciation Day.
Soledad O'Brien will stop by on Thursday, May 8 with a very special announcement from Cover Girl on behalf of the "Girls Can" initiative, which Queen Latifah helped launch just a few months ago.
On Friday, May 9, Moms Rule! on The Queen Latifah Show. Latifah will present a Mother's Day Celebration featuring incredible women and mothers throughout the hour. These deserving women are in for a treat as Queen's Glam Squad – stylist Tim Snell, make-up artist Sam Fine and hair stylist Iasia Merriweather – will give one deserving mom a head-to-toe make-over, while two lucky moms will win a Fantasy Kitchen Make-over from Maytag worth more than $10,000. Plus the winner of the "Mega-Mom Dance-Off" contest, selected from online video submissions being collected currently on QueenLatifah.com, is revealed with this lucky mom receiving an all expenses paid trip to New York City where she'll have a "dance-on" roll in a Broadway musical.
Love is in the air on Monday, May 12 when Sheryl Underwood returns to the show. On her first visit, Sheryl told Queen she was looking for love and now Latifah is going to help her find it. Sheryl will have a shot at three eligible bachelors when she plays "The Dating Game" Latifah style.
Tuesday, May 13, Queen will present "She's The Boss," a full hour featuring women who are visionaries and trailblazers turning ideas in the worlds of business, entertainment, sports, music and more.
#FlashbackFriday is in full effect on May 16 when Florence Henderson returns to take a chance on love when she plays "The Dating Game" as well. Then War performs with special guests Cheech & Chong.
The following Tuesday, May 20, audiences will be treated to an exclusive reunion guaranteed to bring the funny, when the original cast of The Carol Burnett Show – Carol Burnett, Tim Conway and Vicki Lawrence – join Latifah for an hour of laugh-out loud comedy and conversation and revisit some of the most iconic moments from the show.
Also throughout the month, because "You Deserve It," The Queen Latifah Show will present "Dream Vacation Mondays" giving deserving viewers a chance to win one of four dream vacations from Delta Vacations to incredible resorts in Paris, Hawaii, New York City and Australia. Viewers at home will also have a chance to win one of these amazing vacations by entering to win at QueenLatifah.com. The stakes are being raised for the contestants on Latifah's most popular audience games with prizes from Henri Bendel and Ratani for the winner of "Bling in a Box" and the ultimate designer bag in the couture edition of "It's in the Bag." Plus, one deserving audience member each week will go home with a thousand dollars cash, when The Queen Latifah Show pays it forward with "A Grand in Hand."
The Queen Latifah Show is a daytime, entertainment talk-variety series that showcases Queen Latifah's extraordinary range of talents as a global entertainment icon. Corin Nelson serves as Executive Producer. The show is produced by Flavor Unit, Overbrook Entertainment and Sony Pictures Television, and is cleared on major Radio Station groups around the country, including the CBS Television Stations.