Pandora presents Sounds Like You: performances by Post Malone, SZA, Ty Dolla $ign, and Cheat Codes. Credit: Theo Warga / Getty Images for PandoraPost Malone, SZA, Ty Dolla $ign, and Cheat Codes. The fifth annual Sounds Like You: 2017 concert to culminate another amazing year of music on Pandora and celebrate the sounds of 2017 on Tuesday, December 5th at Pier 35 | New York, NYPandora's "Sounds Like You" concert series offers Pandora listeners unforgettable music moments with their favorite artists by tailoring the lineup to each city's musical preferences. Past events have been held in Nashville, Brooklyn, and Los Angeles, featuring artists like Big Sean, Nas, Jake Owen, Blake Shelton, and many more.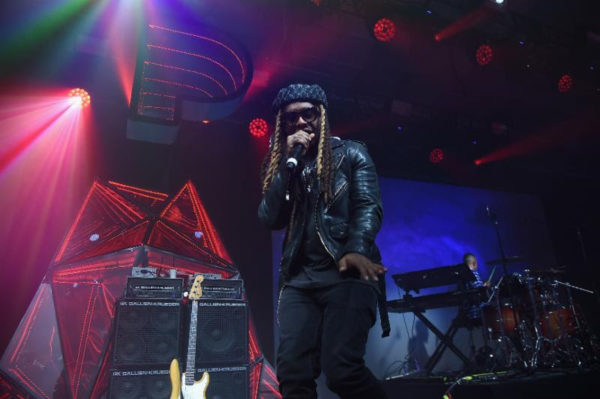 Pandora
Pandora is the world's most powerful music discovery platform – a place where artists find their fans and listeners find music they love. We are driven by a single purpose: unleashing the infinite power of music by connecting artists and fans, whether through earbuds, car speakers, live on stage or anywhere fans want to experience it. Our team of highly trained musicologists analyze hundreds of attributes for each recording which powers our proprietary Music Genome Project®, delivering billions of hours of personalized music tailored to the tastes of each music listener, full of discovery, making artist/fan connections at unprecedented scale. Founded by musicians, Pandora empowers artists with valuable data and tools to help grow their careers and connect with their fans.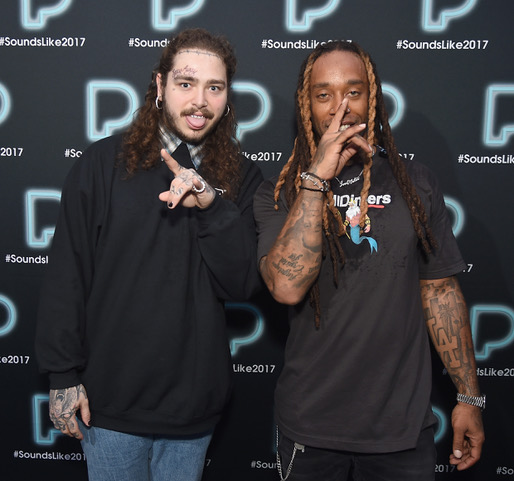 POST MALONE
Post Malone's debut album, the powerhouse RIAA Certified 2X Platinum debut Stoney, has made him the MOST STREAMED NEW ARTIST with over 3 Billion Streams globally. Tracks include his first Hot 100 Top 10 entry "Congratulations" [feat. Quavo] (5x-Platinum), the breakout "White Iverson" (4x-Platinum), "Go Flex" (2x-Platinum), "I Fall Apart" (Platinum), "Too Young" (Platinum), and "Deja Vu" [feat. Justin Bieber] (Platinum). Moreover, the multi-platinum Dallas maverick continues to hold down a top spot on the music charts and also received his first Hot 100 #1 with his current single "Rockstar' featuring 21 Savage.
SZA
One of the redefining voices of today's contemporary music era, SZA's singles "Love Galore" featuring Travis Scott and "Drew Barrymore," led the way for the long-awaited and critically-acclaimed release of Ctrl, her major label debut album on TDE/RCA. Revered for its raw and honest lyrics, Ctrl debuted at No. 1 on the music charts and is currently RIAA certified Gold, while "Love Galore" is certified Platinum.
TY DOLLA $IGN
Ty Dolla $ign has been an in-demand writer, producer, and featured artist since helming YG's 2010 smash, "Toot It and Boot It." Ty Dolla $ign made a major splash with 2014's critically-acclaimed BEACH HOUSE EP, highlighted by the RIAA platinum certified "Paranoid (Feat. B.o.B)" and 3x platinum smash, "Or Nah (Feat. Wiz Khalifa & The Weeknd)." He's also been credited with writing several hits such including Rihanna's 3X platinum hit "FourFiveSeconds" with Kanye West and Paul McCartney, Chris Brown's "Loyal," and most recently Gucci Mane's "Enormous." Ty is the most popular featured artist of the modern era. Highlights include Fifth Harmony's 5x platinum certified "Work From Home," Kanye West's "Fade (Feat. Post Malone)" and "Real Friends," and more. Ty's second studio album, BEACH HOUSE 3, was released on October 27 via Atlantic Records.
CHEAT CODES
Cheat Codes isn't just the musical union of Trevor Dahl, Matthew Russell and Kevin Ford – it's also a mantra. The members of the electronic dance music outfit may have arguably figured out the secret to life – or at least a way to jump right to the good part. The group recently released the track "Feels Great," which is the follow-up to Cheat Codes' U.S. smash hit song "No Promises" featuring Demi Lovato, which is climbing the charts. The group's single – their first via 300 Entertainment – has reached double 2X Platinum status globally with over 433 million cumulative streams, and has just surpassed 1 million sales equivalents in North America. (click Next to see the whole story at the bottom of post)