Radio Facts:
***Show Collaborators: Nas, Grandmaster Flash, DJ Kool Herc & Nelson George***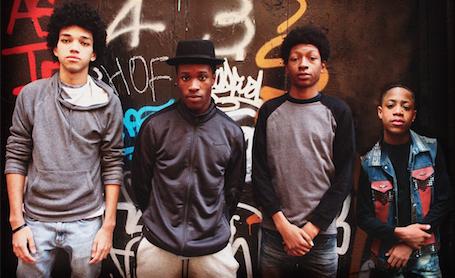 Part One of THE GET DOWN premieres August 12th on Netflix
Creator Baz Luhrmann's first series for television, The Get Down focuses on 1970s New York – broken down and beaten up, violent, cash-strapped — dying.  Consigned to rubble, a rag-tag crew of South Bronx teenagers are nothings and nobodies with no one to shelter them – except each other, armed only with verbal games, improvised dance steps, some magic markers and spray cans. From Bronx tenements, to the SoHo art scene; from CBGB to Studio 54 and even the glass towers of the just-built World Trade Center, The Get Down is a mythic saga of how New York at the brink of bankruptcy gave birth to hip-hop – as told through the lives and music of the South Bronx kids who changed the city and the world…forever.
Premiere Date: August 12th
Distributor: Netflix
Cast: Justice Smith, Shameik Moore, Herizen Guardiola, Tremaine Brown Jr., Skylan Brooks, Jaden Smith, Yahya Abdul-Mateen II, Jimmy Smits, Shyrley Rodriguez, Stefanee Martin, Giancarlo Esposito
Series Creator: Baz Luhrmann