Radio Facts: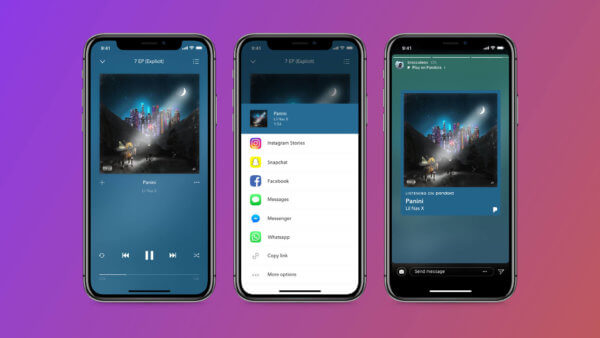 Pandora users will now have the capability to share their favorite music, podcasts and more through Instagram stories.
The music streaming service announced that the permission to share content has been given to limited users right now. It will be available for all Pandora users over the next few weeks. Users will be able to share songs, albums, podcasts, playlists, and Pandora stations to their stories on Instagram.
To share music from the Pandora app via Instagram, a user simply needs to tap Share in Pandora and then "Instagram Stories" on the Now Playing screen. A Cover Art card for that music or podcast will then generate on the story. From there, texts and stickers can be added and shared as a story or sent as a direct message. Pandora says that each of these "cards" will have a distinctive color dynamic based on that music or podcast's original cover art.