Radio Facts: Radio Facts: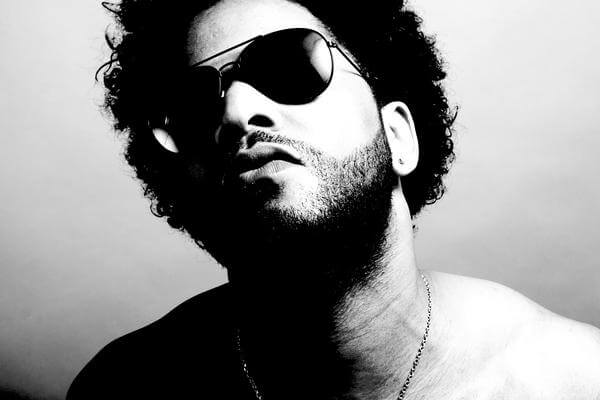 NASTRAQ announced that Andreao "Fanatic" Heard, Grammy winning producer was appointed as the Director of Artists and Repertoire (A&R). He produced the biggest record of Lil' Kim's career, "Crush On You", and "Yall Know" for Will Smith's ten million seller "Big Willie Style." Discovered and mentored by Vincent Herbert, who discovered lady gaga and as a member of P. Diddy's "Hitmen" production team, he produced records for Notorius B.I.G. and Ma$e. He then produced the song "Heaven Can Wait" for Michael Jackson. He won a Grammy producing "Speechless" for Beyonce'. In 2013 Fanatic was nominated for his 2nd Grammy for his work on Anthony Hamilton's "Back To Love".
"In his new position as the Director of A&R, Fanatic will oversee all production and contribute to artist development. In addition to his degree in Music Business from The Art Institute of Atlanta, his experience in record producing, songwriting, licensing of music for Film & TV, managing production budgets, comprehension of publishing agreements & recording contracts, and complete understanding of the new direction of the music business, he will participate in many key artist decisions," said Sam Senev, Chairman of Global Private Funding, and incubators of NASTRAQ.
Kamil Grzych said, "Producers play a big role in the music industry, and having someone like Fanatic as our Director of A&R adds value not only to NASTRAQ, but also to the artists that are part of NASTRAQ. So far the industry has been dominated by business people, but having a Grammy winning producer on NASTRAQ's team will guarantee that we are on the right side for the business; the artist's."
"The rate at which the amount of content is produced is continually increasing and is even more astonishing and we are reaching a point at which we can't consume the content fast enough. NASTRAQ marries technology and art in such a way to put the best music on NASTRAQ eliminating much of the noise, which then enables the market to have the final say," said Kevin Amerson, Chief Technology Officer at NASTRAQ.
"I'm so excited to be a part of a much needed disruption in the music industry. NASTRAQ is committed to addressing the needs of the recording artist and more specifically the Indie artists. NASTRAQ will create a new breed of artists in the space between the Indie and the signed who will be lot more versed about the music industry and have considerably more control, such as Macklemore. This new breed of very successful Indie artists are those who make money from every revenue stream; music, merchandising, licensing, performances and distribution, and will make even more on NASTRAQ. These are what NASTRAQ calls the Renaissance Artists. NASTRAQ is the entire toolbelt for these Indie, unsigned artists to become Renaissance Artists," said Fanatic.