As parts of the US welcome the first heat wave of the summer, Glass Animals continue to make waves across the globe, having recently performed at the Billboard Music Awards (watch here), released the formidable 'Space Ghost Coast To Coast' featuring Bree Runway, collaborated with cult Peanut Butter brand Jackpot to raise money for Music Venues Trust, announced their upcoming Good Morning America Summer Concert Series performance on July 20th, hit #15 at Top 40 radio and today, the critically acclaimed British band drop the remix of 'Tokyo Drifting' with Oliver Malcolm.
 
Oliver Malcolm is the rising artist and producer who taught himself how to produce from the age of 12 – having worked with the likes of IDK, Aluna George, Joey Bada$$, Jay Rock, Masego, Tinashe and more. Glass Animal's frontman Dave Bayley invited Oliver onto his inimitable 'Cereal Bars' series, having heard the remix by chance and realizing it deserved its own release.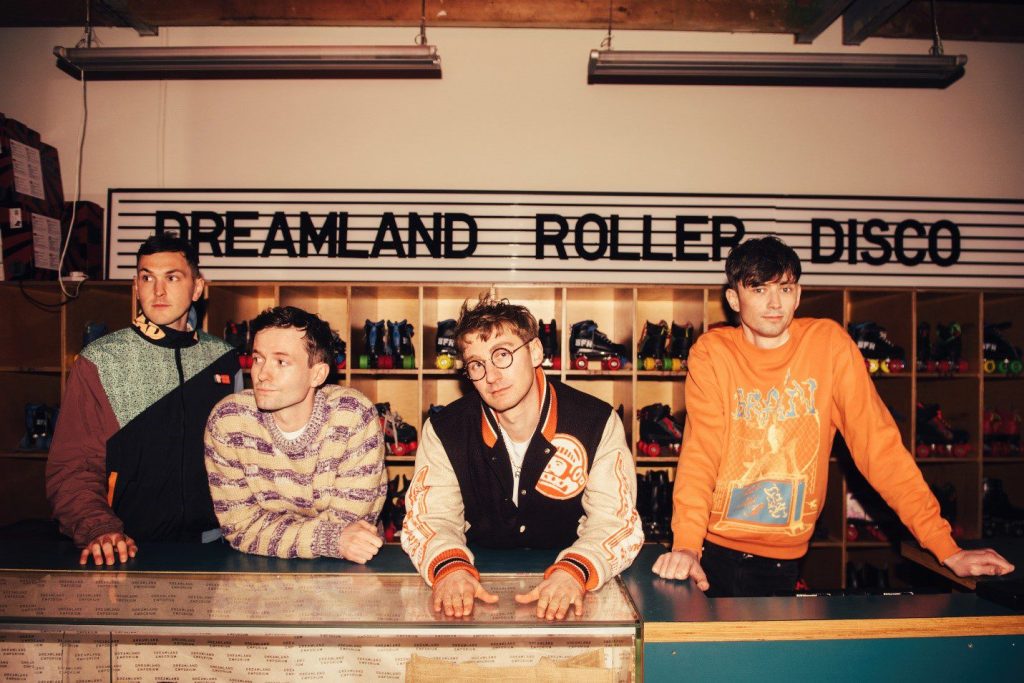 On 'Cereal Bars', Dave creates beats while his favourite up-and-coming artists write lyrics in the theme of sugary treats, previously starring BENEE and Easy Life's Murray. The series has pulled in fans from across the globe and is a testament to Dave's remarkable production talent. 
 
LISTEN TO 'TOKYO DRIFTING (OLIVER MALCOLM REMIX 
 
Speaking about Tokyo Drifting (Oliver Malcolm Remix), Dave says:"It's an ironic internal flex – me as a narrator describing/taking the piss out of an extreme alter ego version of myself; a version of me that can do things that I'm uncomfortable doing. Wavey Davey is my fucked-up Sasha Fierce; he's a geezer, a street fighter, he can dance, he parties hard, he's spontaneous. He can take hits and be told he is shit and not care because he's confident. He can fight everything the world throws at him."
 
I think this kind of character is someone we all create for ourselves now to some extent. We have these curated versions of ourselves on the internet – beautiful, edited, cool, distilled versions of us, all slightly superhuman. You can push and push and push yourself to hide and ignore your vulnerabilities like that…but it comes at a cost. It's not real and it isn't sustainable."
 
Glass Animals have had a career defining year, with their hit 'Heat Waves' being crowned number 1 on Triple J's Hot 100 – an accolade not given to a UK band since 2009 with previous winners including Kendrick Lamar and Billie Eilish – receiving a sync placement on FIFA, then an organic Minecraft affiliation whereby the YouTuber LoverFella (2.1M subscribers) rebuilt a Glass Animals fan's base and surprised her with a meet and greet with the band who were waiting inside.
Watch back here. Heat Waves' held the #1 spot on the singles chart in Australia for six consecutive weeks (the longest no.1 in 2021 for Australia). It has had over 500 million combined streams and to date, 'Heat Waves' peaked at 2 million daily streams and has received over 22 million views of the video on YouTube. Glass Animals hit a new Spotify monthly listener peak of 18.2 million, surpassing the likes of Tame Impala, Gorillaz, The 1975 and The Strokes.