Digital and Radio Facts: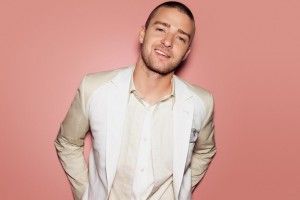 More Artists Join Stevie Wonder boycott of the State of Florida…
IN RESPONSE AND DUE TO THE STAND YOUR GROUND LAW ON THE BOOKS IN FLORIDA ALONG WITH THE GREAT STEVIE WONDER, THE FOLLOWING ACTS HAVE CANCELED (ALL) OF THEIR UP-AND-COMING CONCERT DATES, IN AND AROUND FLORIDA, INDEFINITELY!!! OR UNTIL THE LAW IN FLORIDA IS ABOLISHED.
MARY MARY, ROD STEWART, EDDIE LEVERT, MAZE/FRANKIE BEVERLY, PATTI LABELLE, PARLIAMENT/FUNKADELIC, THE ROLLING STONES, MADONNA, ALICIA KEYS, USHER, WILL.I.AM,
R. KELLY, TREY SONGZ, RIHANNA, ERYKAH BADU, MARY J. BLIGE, JAY-Z, KANYE WEST, WALE, YOUNG JEEZY, CHARLIE WILSON, JOE, JUSTIN TIMBERLAKE, CIARA, KELLY ROWLAND,
KEYSHIA COLE
NOW, IF YOU ADD ALL THOSE TICKET SALES UP YOU ARE TALKING BILLIONS!
JUSTIN TIMBERLAKE 20/20 VISION TOUR WAS DUE TO KICK OFF IN MIAMI – HE CANCELED AND HE QUOTED:
"I REFUSE TO ENTERTAIN A STATE WHO'S GOVERNMENT ALLOWS PEOPLE TO SHOOT-N-KILL UN-ARMED TEENAGERS!"