Radio Facts: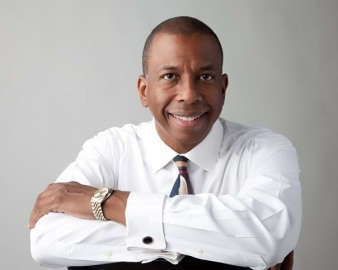 Mike Love Teams Up with AURN
Pittsburgh, PA–Veteran programmer Mike Love has joined American Urban Radio Networks (AURN) and will oversee the 3:00 pm – 7:00 pm syndicated daypart show currently entitled "The Doug Banks Radio Show". Love has either programmed or served as an on air personality at some of the top urban stations in the country including WBLS-FM, New York; WPGC-FM, Washington, DC and KMJMFM St. Louis. Most recently he served as Urban Sr. Director of Programming and Distribution for Cumulus Media Networks.
"I'm delighted to have the opportunity to work with AURN and build on the daypart the late Doug Banks held down for so many years. I'm assembling a solid team and it is my intent to dominate afternoons on urban adult stations," said Love.
Recently Access.1 Communications took over full control of American Urban Radio Networks from Sheridan Broadcasting Networks. "Mike is our first hire under the new ownership" said Jerry Lopes, President of Program Operations and Affiliations. "I've known Mike and admired his work from afar. I am confident he will put together an entertaining and compelling show that stations will want to air," said Lopes.
About American Urban Radio Networks
American Urban Radio Networks (AURN) is the only African-American controlled RADAR rated radio Network Company in the United States. It is the largest network reaching Urban America with nearly 20 million listeners each week. Through four programming networks and its marketing division, American Urban Radio Networks reaches more African-Americans than any other medium in America and produces more programming than all other broadcasting companies combined. American Urban Radio Networks broadcasts 200 weekly news, entertainment, sports, and information programs to more than 300 radio stations nationwide. It is the only African-American broadcaster with a bureau in the White House. AURN has offices and bureaus in New York, Pittsburgh, Atlanta, Chicago, Detroit, Los Angeles, and Washington, D.C.