Kidd Kenn, the 17-year old Chicago hip-hop sensation who was selected for GLAAD's prestigious list of "20 Under 20: Young LGBTQ People Shaping The Future of Media and Activism" (presented by Teen Vogue this past summer) releases a brand new track "Gold Digger" featuring Dess Dior, available today.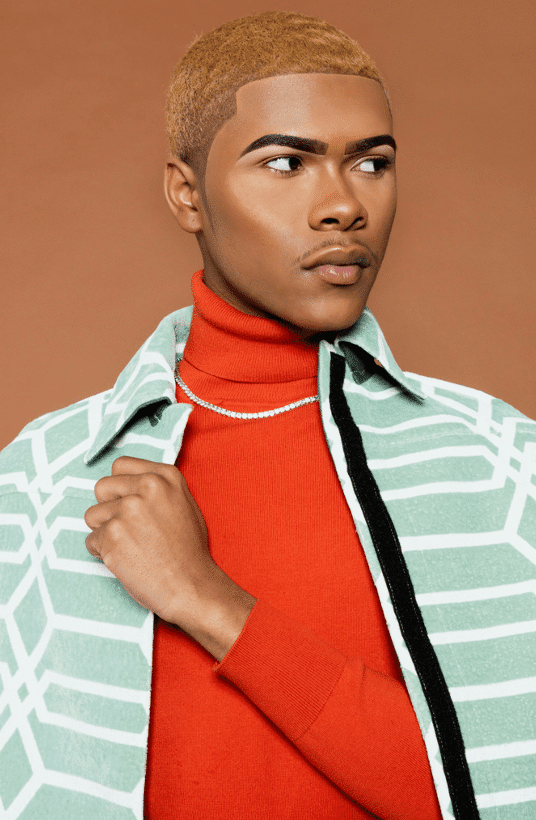 On the track, Kidd Kenn states "Making "Gold Digger" was one of those songs where the words just come to you when you hear the beat. "Gold Digger" makes you feel rich and in charge. Dess hopping on the song made it even better with her bad bitch attitude and boss bitch voice, which I love! Bitch we want that money money money…"
Today, Kidd Kenn also partners with GLAAD to celebrate Spirit Day aka Annual LGBTQ Awareness Day, when observers wear the color purple as a visible sign of support for LGBTQ youth, and against bullying. This takes place during National Bullying Prevention Month and also honors LGBTQ victims of suicide.
"Gold Digger" follows the massive success of "Freestyle," Kidd Kenn's viral collaboration with Delli Boe. First posted to Kidd Kenn's and Delli Boe's socials earlier this year, the original "Freestyle" tweet went viral after receiving support from City Girls, picking up over 1.7 million views, over 14,000 retweets, and over 53,000 likes.
The buzz behind Kidd Kenn has been explosive, with PAPER, Fader, Nylon, Teen Vogue, Office Magazine, Interview Magazine, COOLS, and other tastemakers all rallying behind the young artist. Nylon called him a "rap phenom," and Fader dubbed him "Chicago's Next Teen Sensation." Summer 2020 saw him perform at multiple virtual Pride festivals including MobiFest, Wynwood Pride, Pride South Side and more. His huge organically grown web following has over 200K Instagram followers, nearly half a million followers on TikTok and over 4.5 million likes.