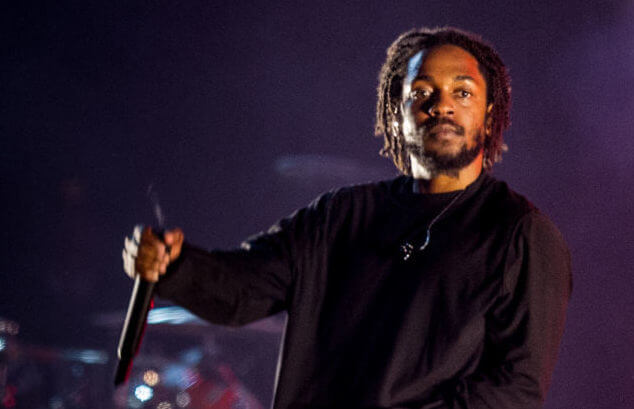 Remember that time when Kendrick Lamar refused an award from GQ?
Radiofacts: GQ Magazine recently featured rapper Kendrick Lamar on the cover obviously aware of his quantum leap in celebrity because of his recent verse on "Control." The magazine dressed Lamar up and put him on the cover then insulted him as well as all of hip-hop music culture with a reporter for the magazine saying he was surprised at how "disciplined" Lamar and his team are as if Lamar needed a leash while being photographed. He made an even greater insult by saying… "Kendrick doesn't smoke weed or drink booze. In the time I spent with him, I never witnessed anyone roll even the thinnest spider leg of a jay (joint), nor did I see Kendrick so much as glance at the many, many girls around him." The reporter was trying to sound like he had his ear to the street instead of his foot in his mouth.
Lamar and executives at his label, Top Dawg Entertainment, did not take the observation as a "compliment." Indeed, it was an insult with racial overtones. Had they had any black writers in the editorial department for this feature, they would have been warned to cut that part out of the story. As a result, Lamar refused to attend the GQ Men of the Year party and pick up his top rapper honor last week. Other sources covering the mishap state GQ is miffed by Lamar's response as if to say 'what's the problem?' KUDOS to Kendrick and his team for taking a stand. Unfortunately, we are not confident many other rappers would have done the same thing as Lamar.
GQ's Editor Jim Nelson Responded:
"Kendrick Lamar is one of the most talented new musicians to arrive on the scene in years. That's the reason we chose to celebrate him, wrote an incredibly positive article declaring him the next King of Rap, and gave him our highest honor: putting him on the cover of our Men of the Year issue. I'm not sure how you can spin that into a bad thing, and I encourage anyone interested to read the story and see for themselves. We were mystified and sorely disappointed by Top Dawg's decision to pull him at the last minute from the performance he had promised to give. The real shame is that people were deprived of the joy of seeing Kendrick perform live. I'm still a huge fan."