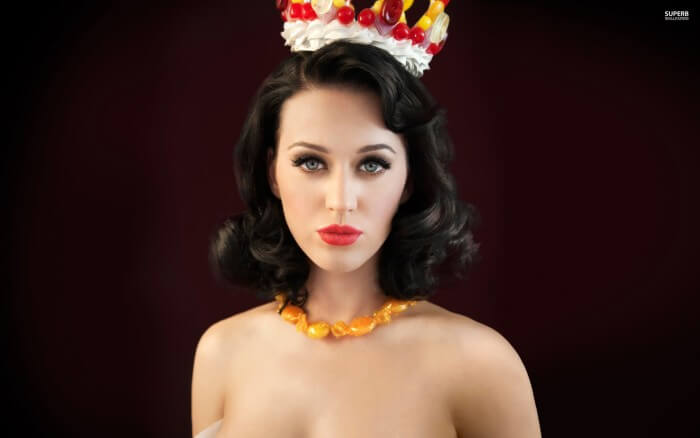 dick clark productions and Billboard announced today that Katy Perry will be performing her new smash hit "Birthday" for the first time on television, at the 2014 Billboard Music Awards. Perry joins an already star-studded lineup of previously announced musical performers that includes 5 Seconds of Summer, Florida Georgia Line, Imagine Dragons, Jason Derulo, Jennifer Lopez, John Legend, Lorde, Luke Bryan, Miley Cyrus, Miranda Lambert and Carrie Underwood, OneRepublic, Pitbull, and Ricky Martin. The 2014 Billboard Music Awards will broadcast live from the MGM Grand Garden Arena in Las Vegas on Sunday, May 18, on ABC at 8pm ET.
Three-time Billboard Music Award winner Katy Perry, who is a finalist in 10 categories this year, including Top Artist and Top Hot 100 Song, will be performing via satellite from her PRISMATIC WORLD TOUR. The tour kicked off May 7th in Belfast, and continues with 17 dates in the United Kingdom. Second and third legs will take her through North America, Australia and New Zealand for a total of 107 shows this year, with more dates being planned for 2015.
In 2011 she was the Top Hot 100 Artist and the Top Digital Songs Artist. In 2012 she received the Spotlight Award, honoring her achievement as the first woman to earn five No. 1 songs on the Billboard Hot 100 chart from one album ("Teenage Dream"). Her new hit "Birthday" is currently in the Top 15 on the Billboard Pop Songs Chart.
Fan voting for the 2014 Milestone Award presented by Chevrolet will continue through the first two hours of the awards show, ending at 10pm ET. To vote for finalists Ellie Goulding, OneRepublic or Carrie Underwood go to billboard.com/milestone. The special editorial award will be given to an innovative artist who has achieved a notable chart milestone over the past year.
The 2014 Billboard Music Award festivities start with the "Samsung Galaxy Red Carpet LIVE! @ The 2014 Billboard Music Awards," which will live stream on Yahoo at 6pm ET / 3pm PT. The two hour pre-show, hosted by Lance Bass, Jordin Sparks, Ted Stryker and more, can also be viewed at BillboardMusicAwards.com, Billboard.com, and additional online destinations by embedding the Yahoo Screen media player (available upon request). Fans can check out the full experience at .
Fans can ask questions to their favorite nominees, presenters and performers at the Billboard Music Awards using Instagram's Q&A Station. To submit, fans should create an Instagram video and tag it with #AskBBMAs. Artists will see the fan questions backstage and respond live with their own 15 second video during the BBMAs on May 18. Answers will appear on the @officialbbmas Instagram account.