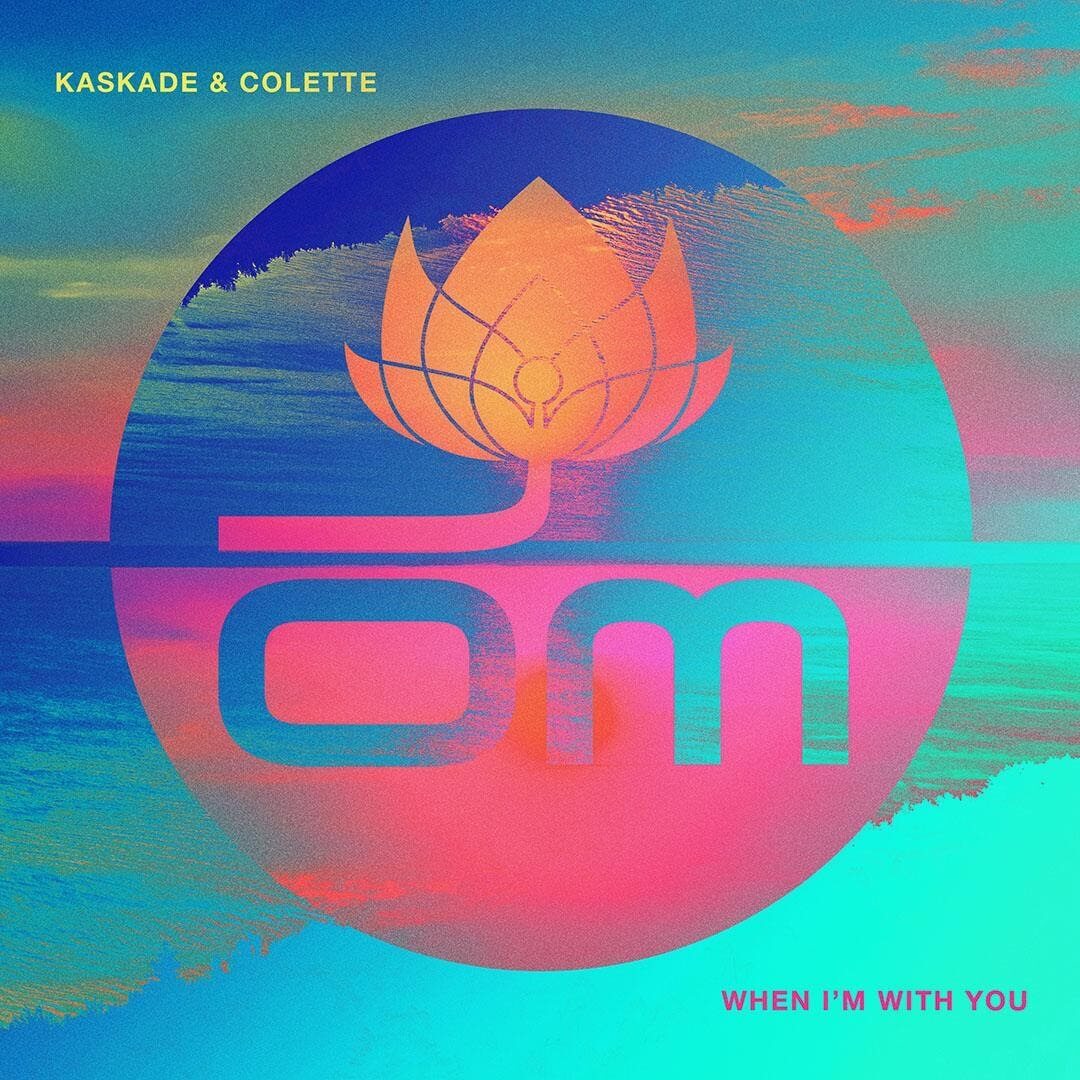 KASKADE & COLETTE REUNITE FOR NEW SINGLE "WHEN I'M WITH YOU" TO CELEBRATE OM RECORDS 25th ANNIVERSARY
Two artists who are an integral part of the history of Om Records and the label's most beloved house music releases are Kaskade and Colette. For the label's 25th anniversary the label darlings reunite for a brand-new single "When I'm With You." The song—which made its debut yesterday via SPIN–is out today (June 26) and will appear on Om Records – 25 Years compilation album out July 10.
Listen to Kaskade & Colette "When I'm With You" here: https://smarturl.it/OmRecords25years
Om Records—which is one of the first meaningful independent American dance music labels– is where Kaskade got his start, releasing his first albums It's You, It's Me (2003) and In The Moment (2004). Colette's Om discography included Hypnotized (2005) and Push (2007). Between the two came remixes for tracks like "Feelin' Hipnotized," "I Didn't Mean To Turn You On," "What Will She Do For Love" and "I Like The Way." When putting together the track listing for Om Records – 25 Years, Om reached out to Kaskade about being involved who sent the instrumental that would become "When I'm With You" – there was no question Colette be asked to sing on it.
Other selections from Om Records – 25 Years, a special 26-track compilation of new tracks, unreleased material and Om classics include Mark Farina & Homero Espinosa's ("The Story"), Reptile Room's ("Sunlite"), Brooklyn's Body Language with "Let's Try" and J Boogie's Dubtronic Science's "Be Free" featuring the flute talents of Carlos Araiza, all which can be heard here.
As a multi GRAMMY® Award-nominated singer, songwriter, producer and remixer Kaskade is a titan in the dance music world, and a groundbreaking innovator in the music industry as a whole. He has kicked down doors and pushed boundaries in genre- defying "firsts". He was the first DJ to conceptualize and hold down the now popstar littered landscape of the Las Vegas residency. Kaskade also has the distinction of being the first ever solo electronic dance artist to sell-out both the Barclays Center in NYC and the Staples Center in Los Angeles. Kaskade has nine full-length chart-topping albums, a standout characteristic in the dance music industry. Rolling Stone asserts that "Kaskade represents an intensely positive side of dance music culture," another cornerstone in the foundation that sets Kaskade apart.
Hers is a dedication that has driven Colette's career for more than 15 years and counting. Never one to chase perpetually fleeting trends of dance music, her love and devotion to the authentic house sound of hometown Chicago has never flagged, and generations of diehard fans never fail to appreciate it. A pioneer in combining live vocals with DJ set, shades of soul, house and funk found on Colette's full-length recordings reveal an artist open to infinite possibilities.