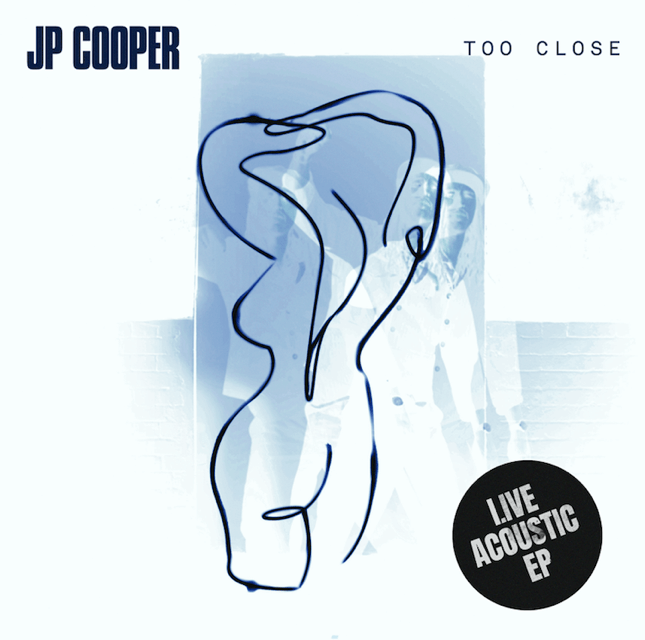 JP COOPER SHARES SPECIAL 'TOO CLOSE' ACOUSTIC EP
British singer JP Cooper surprised fans this week by announcing a special version of his recent EP release. 'Too Close' Live & Acoustic is released globally today [Thursday September 10th, 2020].
The body of work sees the hitmaker head to London's iconic Abbey Road Studio to revisit the collection of songs that were released earlier this this summer, reworking singles such as 'Little Bit of Love' and 'In These Arms' and stripping them back until they're almost unrecognisable. The result is a beautifully intimate set of songs that showcase JP's signature raw vocal and highlight his gift to craft powerful and emotive stories.
On the acoustic EPJP says; "I'm over the moon to present this live EP to you…unprocessed, no additives, no preservatives, just a bunch of my favourite players in an incredible room captured by a fantastic team of audio geeks.
This has to be my favourite way to present my music and I hope to be doing a hell of a lot more of it in the future. I hope you enjoy this as much as we do. With Love… JP."
The personal reflections in Cooper's debut album Raised Under Grey Skies (complete with a piano led Stormzy collaboration 'Momma's Prayers') introduced him as a deeply affecting, soulful songwriter, and now these new singles find Cooper expanding his sound, imbuing his distinctive vocals and infectious hooks with modern energy.

The star has two UK Top Ten singles to his name: the Jonas Blue smash 'Perfect Strangers', which he co-wrote, and the inescapable radio hit 'September Song' (which has had over 600 million streams worldwide). JP has since notched up an incredible 10 million single units worldwide, a whopping 11 million monthly Spotify listeners and an extraordinary 3.3 billion total global streams, fuelled by his devoted 560k Spotify followers.
Tracklist:
Little Bit Of Love (Live Acoustic Version)
Too Close (Live Acoustic Version)
In These Arms (Live Acoustic Version)
Bits And Pieces (Live Acoustic Version)