J.R. DONATO SIGNS TO WIZ KHALIFA'S TAYLOR GANG AND RELEASES NEW VIDEO FOR "COULDN'T WAIT"
WATCH VIDEO FOR "COULDN'T WAIT" (below)
DEBUT MIXTAPE, "NORTHPOLE," TO RELEASE ON LIVEMIXTAPES ON THURSDAY, NOVEMBER 5TH
J.R. DONATO OFFICIALLY JOINS TAYLOR GANG
After much speculation, Wiz Khalifa is pleased to officially announce the newest signee to his Taylor Gang empire, Chicago's up-and-coming rap star, J.R. Donato.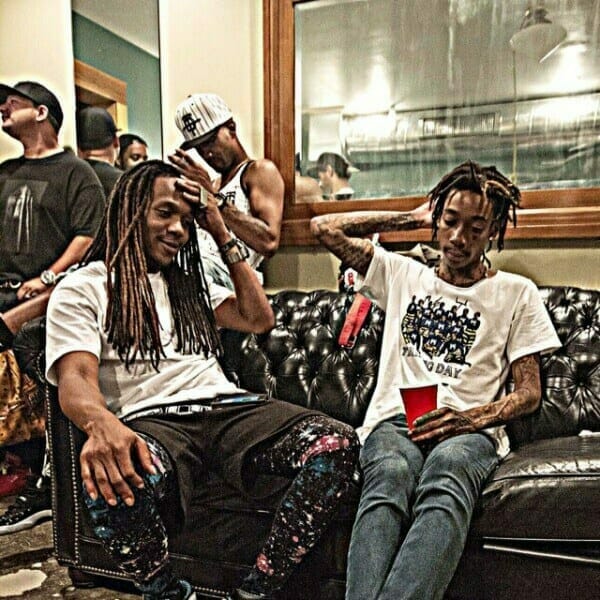 Khalifa states, "We have worked with J.R. for a while now and are happy to finally have him join Taylor Gang. I kind of scooped him up and put the Taylor Gang stamp on his as soon as I met him. J.R. is young energetic and self-sufficient. He is very in touch with his fans and what's going on in the world around him. He looks good with us and we need his energy on the label."
To celebrate the release, J.R. Donato is releasing the video for "COULDN'T WAIT," today, November 3rd, and will be releasing his debut mixtape, NORTHPOLE, on Thursday, November 5th on LiveMixtapes.com.
Hailing from Chicago's North Side, 20-year-old J.R. Donato is the newest phenom to make noise out of the city. He first came to the attention of Wiz Khalifa in 2013. Soon after meeting, Wiz quickly added him to his song, "I'm Feelin'," that also featured Problem and Juicy J off of Khalifa's highly acclaimed, Cabin Fever 2 mixtape.
Before J.R. Donato reached his teenage years, he was already penning lyrics for himself and others. By the time he was 13, his regional hit, "500 Degrees," lead to his sizable buzz in Chicago. Later J.R. found himself immersed in the Atlanta Hip-Hop scene and began opening shows for the likes of Lil Boosie, T.I., Lil Wayne and more. He recently toured with Wiz and Taylor Gang on the last two "Under The Influence" tours in 2013 and 2014.
ABOUT TAYLOR GANG
Conceptualized in 2008 and Founded in 2011 by award-winning rapper Wiz Khalifa, Taylor Gang Ent. is a record label and management company based out of Pittsburgh, PA. The company is currently home to Academy Award winning Hip-Hop pioneer Juicy J; rising superstar Ty Dolla $ign, one of the first R&B artists to make XXL Magazine's coveted Freshman list; up-and-coming rapper Chevy Woods; rapper and famed tattoo artist Tuki Carter; rapper and acclaimed entrepreneur Berner; songbird Courtney Noelle and Chicago rapper J.R. Donato. The imprint shares its name with Wiz Khalifa's fans that have also branded themselves the Taylor Gang. Wiz and his artists also tour and record together under the name Taylor Gang and are set to release a group project in the near future.