iHeartMedia announced today that Jasmine M. Johnson has been named Vice President of Sales for Milwaukee, effective immediately. iHeartMedia Milwaukee has a strong cross-platform presence and includes a number of iconic brands and franchises — both broadcast and digital — encompassing more than six Radio Stations comprised of music, talk and news formats.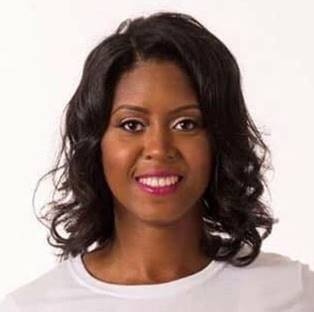 iHeartMedia has the leading consumer reach and influence across multiple platforms and delivers more live programming than any other media company. As Vice President of Sales, Johnson will be responsible for leading multi-cultural initiatives for broadcast, digital and iHeartRadio customers across the region. She will report to Nathan Tonarelli, Senior Vice President of Sales for iHeartMedia Milwaukee.
Jasmine has more than 20 years of leadership, service and advocacy experience with a
background in sales, marketing, government relations and supplier diversity. Prior to joining iHeartMedia, she served on various teams at top companies including Walgreens, Pfizer Inc. and ManpowerGroup. Johnson began her career as a Radio Station intern at iHeartMedia Milwaukee's WKKV-FM, and holds a Master of Science in Management degree from Cardinal Stritch University.
"This for me is a full circle moment," said Johnson. "To return to the company that gave me my first start – from an intern to my first job post-undergrad – as Vice President of Sales leading such an iconic brand in our community and serving such a loyal listenership base is a gift."
"We are excited to have Jasmine back with us," said Tonarelli. "Jasmine is a proven leader in the community and will help iHeartMedia Milwaukee to better serve our diverse customer portfolio."
iHeartMedia is the leading media outlet in the Milwaukee market with multiple platforms,
including its broadcast Radio Station s; live events; data; and its digital businesses and platforms, including mobile, social and its own iHeartRadio, iHeartMedia's free all-in-one digital music, podcasting and live streaming radio service – with more than 3 billion app downloads and more than 145 million registered users.