Radio Facts: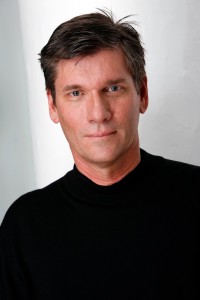 Radio veteran Dan Halyburton will lead the business development efforts for the Texas State Networks' (TSN) and TSNradio.com, effective immediately, it was announced today by Bruce Gilbert, vice president of news, talk and sports for CBS RADIO Dallas-Fort Worth. Halyburton's responsibilities will include growing TSN's programming, affiliations and revenue through the creation of new content and advertising opportunities.
"We are beyond thrilled to add someone with Dan's broadcast pedigree to the Texas State Networks," Gilbert said. "Dan's reputation is impeccable for service to and involvement in both local radio and the entire radio industry. He brings a significant breadth and depth of knowledge that will help us enhance and expand our programming and affiliate and advertising partnerships."
Halyburton's career in broadcasting spans more than four decades, including 25 years with the Susquehanna Radio Corporation, where he advanced from program director of KPLX-FM and KLIF-AM to eventually become the senior vice president/general manager of group operations. He also served as senior vice president/market manager for Emmis' New York City stations from 2006 to 2008. He went on to become the president of broadcaster solutions for TuneIn, a privately-held provider of internet radio content and tools in Palo Alto, Ca. Most recently, he was the executive vice president for McVay New Media in Dallas.
"It's exciting to be part of a network that continues to commit talent and resources to the products stations need," Halyburton said. "TSN began more than 70 years ago, but it continues to offer innovative and creative new content. We are committed to serving our affiliates and their listeners with great programming."
Halyburton is a volunteer public affairs spokesperson for the Dallas Area Chapter of the American Red Cross. He has served on the boards of numerous industry organizations and was inducted into the Country Radio Broadcasters Hall of Fame in 2010.
TSN, the Texas State Networks, is the oldest and largest state radio network in the country, providing news, agri-business news and entertainment programming to more than 130 affiliates. TSN is owned and operated by CBS RADIO, one of the largest major-market radio operators in the United States. A division of CBS Corporation, CBS RADIO operates 127 radio stations, the majority of which are in the nation's top 50 markets. CBS RADIO also owns and operates KJKK-FM, KRLD-AM, KRLD-FM, KMVK-FM, KLUV-FM, and KVIL-FM in Dallas-Fort Worth.