iHeartMedia Charlotte and Raleigh announced today that Chris Crowley has been named Program Director for 99.7 The Fox and 106.5 The End, in Charlotte, North Carolina as well as 100.7 WRDU and ALT 95.3 in Raleigh, North Carolina, effective October 1. iHeartMedia Charlotte and Raleigh has a strong cross-platform presence and includes a number of iconic brands and franchises — both broadcast and digital — encompassing more than 11 stations comprised of music, talk and news formats.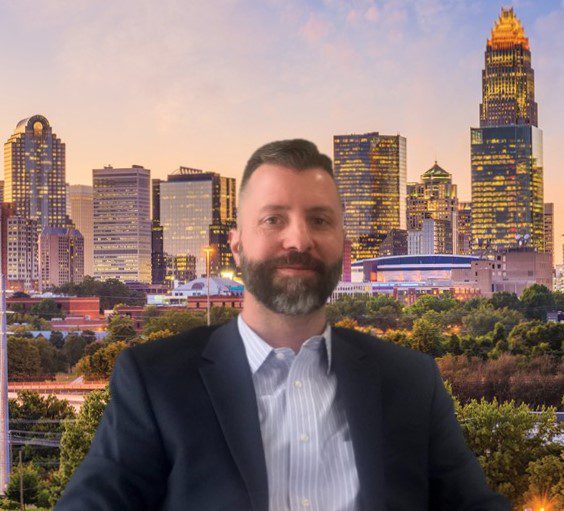 iHeartMedia has the leading consumer reach and influence across multiple platforms and delivers more live programming than any other media company. As Program Director,
Crowley will be responsible for managing all aspects of day-to-day programming operations and delivering unique content on 99.7 The Fox and 106.5 The End in Charlotte as well as 100.7 WRDU and ALT 95.3 in Raleigh. He will report to A.J., Senior Vice President of Programming for iHeartMedia Charlotte and Raleigh.
"It is an absolute privilege to bring Chris aboard for oversight of some of our most renowned brands in both markets," said A.J. "His wealth of experience and creativity make him a key addition to our programming team."
Crowley brings over 20 years of programming expertise to his new role, previously serving in various roles such as an operations manager, director of content, program director, and on-air personality. He most recently served as an operations manager for Townsquare Media in Buffalo, New York. Crowley's previous programming/on-air stops include KGON-FM in Portland, Oregon; WCMF-FM and WROC-AM/FM in Rochester, New York; WARO-FM in Fort Myers, Florida; KNRQ-FM, KEHK-FM, and KUJZ-FM in Eugene, Oregon and a stint at Jacobs Media in Detroit. He began his career at KGOT-FM in Anchorage, Alaska and is a graduate of The University of Alaska Anchorage.
"I'm thrilled to join the iHeartMedia team. I look forward to leading these legendary brands and joining the ranks of the talented programmers who have called Charlotte and Raleigh home," said Crowley. "I'm excited to hit the ground running on day one to achieve even more market success. Thanks to iHeartMedia for this amazing opportunity."
iHeartMedia is the leading media outlet in the Charlotte and Raleigh markets with multiple platforms, including its broadcast stations; live events; data; and its digital businesses and platforms, including mobile, social and its own iHeartRadio, iHeartMedia's free all-in-one digital music, podcasting and live streaming radio service – with 3 billion app downloads and more than 150 million registered users.